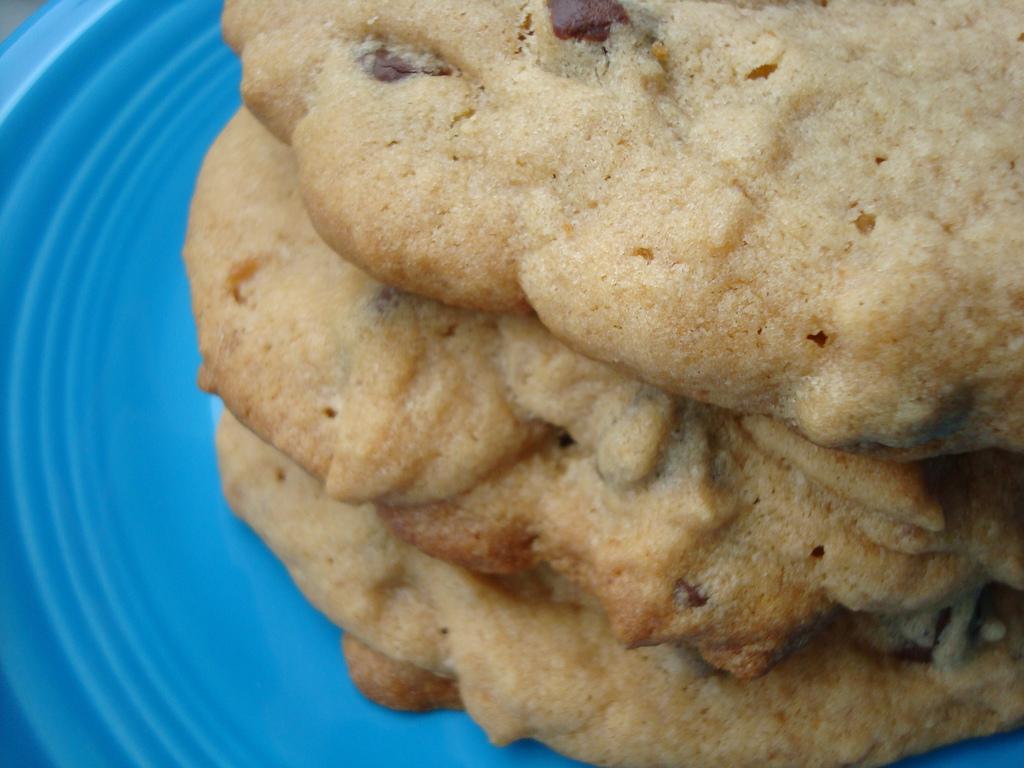 Chewy. Cakey. Crisp. Soft. Gooey. Which is the chocolate chip cookie of your dreams?
When I was young, I used to like chocolate chip cookies, but without the chips. I would painstakingly pick out the chips (no small feat for a toddler) and enjoy my cookie. One day, my sister made me a batch without chips. But this wasn't right either: turns out I liked the flavor that the chips lent the batter, just not the texture of the little chocolate lumps in the cookies.
As I got older, my tastes matured. Today, my ideal cookie is mostly chewy, with the slightest touch of crispness on the edges, but soft throughout, with extra salt and slightly fewer chips than most recipes call for.