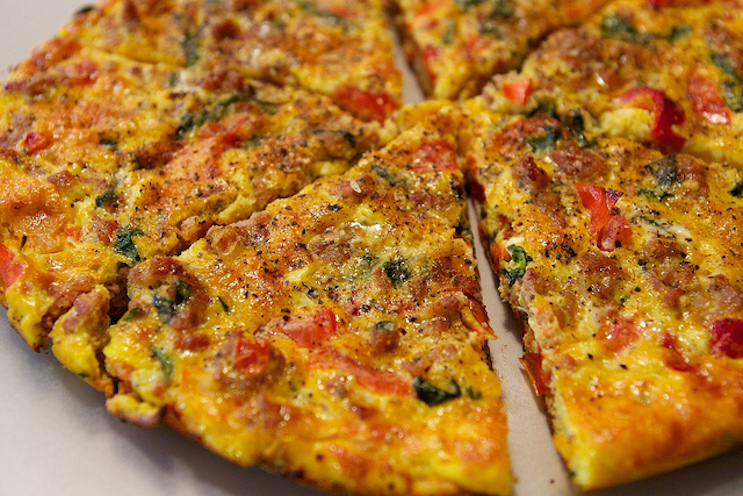 (Source: Flickr)
I consider a well-made frittata the ultimate brunch food. It comes together quickly, yet its appearance reflects a dish you've slaved in the kitchen for hours to create. It tastes just as good as it looks, with a fluffy texture, and rich, creamy flavor. As a bonus, since it doesn't have a flour crust, it's suitable for even gluten-free eaters.
Sadly, frittatas are not always well made. A poorly-made frittata is typically underwhelming: it might be soggy, with a leaden texture; it might be overcooked and too dry; or, it might be under-seasoned and come out bland. If a frittata is not executed well, it will never be the star of your brunch table.
Typically, if a frittata doesn't come out perfectly, it's due to one of a few common errors. Luckily, these common errors are typically easy to remedy. By mastering the proper technique to making frittatas, you can ensure that your dish is a brunch superstar every time.