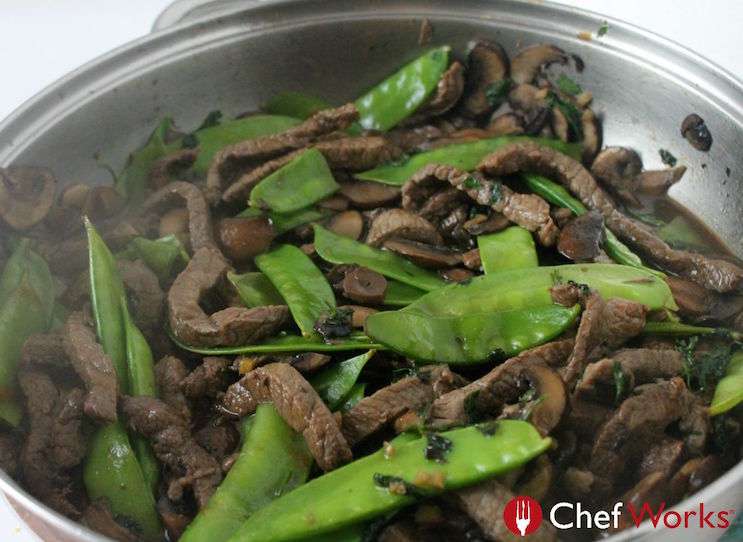 When I was a kid and we went out to eat, my sister always chose Chinese when it was her turn to pick. She has tried everything on the menu at every restaurant and buffet, and she also always kept her fortune cookie paper slips. She just loved everything about the experience.
I'm pretty sure she was meant to be born in China. She was fluent in the language after a few months of teaching herself Chinese, and was then able to communicate with the waitresses. So it was no surprise when she abandoned the idea of going out to eat at Chinese eateries, and started making it all from scratch when it was her night to pick.She would even set the table with chopsticks, herbal teas, and tea lights to make it look fancy.
My sister really got a kick out of cooking her own Chinese food. I don't really know how to describe it, but when she was cooking, she was in the zone. She could have been having a bad day, but cooking dinner completely changed her attitude for the rest of the night.  
One day my sister called me crying and asking to come over. I didn't know what was wrong yet, but I knew she wouldn't want to discuss whatever it was over the phone, and told her to go ahead and start driving over. I knew a favorite meal and binge watching her favorite show on Netflix would take her mind off of it so I got started as soon as I got off of the phone.
I ran to the grocery store down the road to get everything I needed to surprise her with a beef shiitake and snow pea stir-fry. I knew exactly what I needed so I grabbed the organic snow peas, some nice steaks, and shiitake mushrooms. When I got to checkout, I went on my phone to re-read the recipe so that when I got home I could just execute it without having to double check the recipe so often.
At home, the steak got cut into even sized strips for even cooking, and as the oil started heating, I sliced the mushrooms, adding them to the pan as I went. By the time my sister had arrived, I had finished adding the rest of the ingredients to the pan at proper intervals and was ready to serve. I scooped some into our bowls and then sat at the couch to eat and listen to her vent.
Oh my word! It was as good when I made it as when my sister used to make it! The beef was perfectly juicy, and had a wonderful flavor to it. The mushrooms were tender, and had absorbed some of the spicy/sweet sauce, while the snow peas were crisp-tender, and contributed a sweetness to the dish.