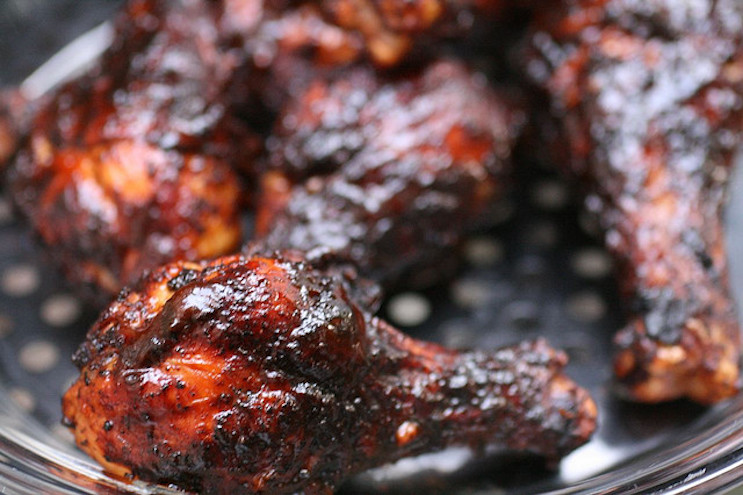 Photo via Flickr member galant
Introduction:
What does the term "barbeque sauce" mean to you?
Growing up in suburban New Jersey, "barbeque sauce" most readily meant the brick-colored sauce in a ketchup-like bottle that would be slathered on meat before it was put on the grill. But I've grown up and seen a bit of the world since, and I've learned that to reduce barbeque sauce, a shelf-stable substance, would be a travesty. Barbeque is more a lifestyle than a food, especially in the American south, and the sauce is its crowning glory.
But as to what barbeque sauce actually is, well, that depends on where you are. Here's a guide to some of the key regional barbeque sauces in the USA.