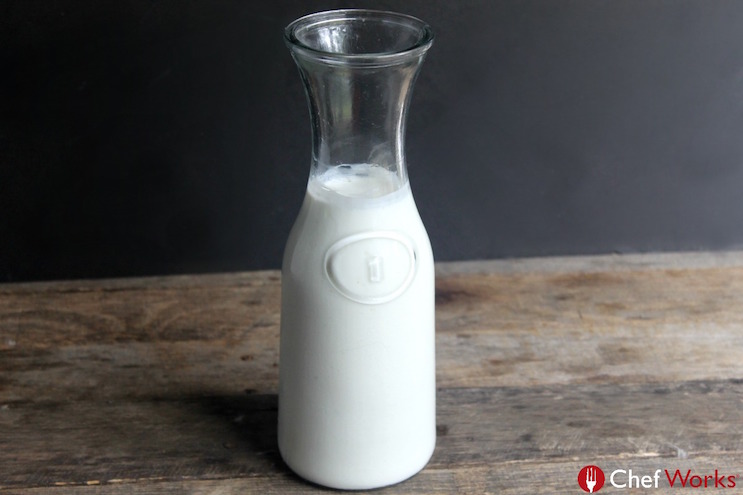 I can't tell you how many times I've been mid-recipe, and realized that it called for buttermilk that I didn't have. I'm not the type of gal who enjoys special trips to the grocery store for one item; especially because I know I will end up spending $300 dollars on things that I never meant to buy.
The reason people like to use buttermilk, instead of milk or water, all comes down to the resulting texture and flavor difference. Buttermilk adds a soft, creamy quality to whatever you're baking. It gives it an extra lift in the oven, as well as a richer flavor. Buttermilk is perfect for moist and tender baked goods.
If you were to use plain milk, the results would be very different. Pancakes, for example, would have a dryer, bready texture, and not have as bold of a flavor. Who would want that?
Buttermilk makes your biscuits rise and taste better, your chicken moist and flavorful, and your crepes soft and dreamy. So when your guests bite into your food, they will be impressed. They will definitely think you spent more time on it than you did, because buttermilk just brings the quality of the recipe to another level with no added effort.