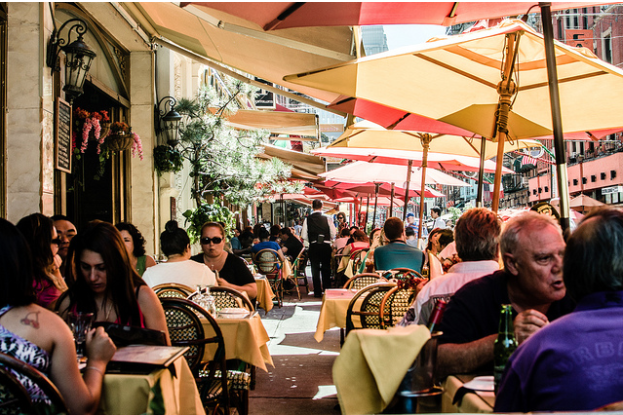 (Source: Flickr)

While there are many things that play into keeping a restaurant running, including the quality of the food and service, when it comes down to it, money is what powers every part of the machine. It's what you need to pay for ingredients, staff, and to keep the lights on. And to make money, you need people to spend money at your establishment.This post is dedicated to simple and sometimes surprising ways to help drive sales. By being proactive in your sales efforts and marketing your cuisine to your customers in an engaging way, you can have a huge impact on your restaurant's bottom line. Most of these tips will have a fairly small impact individually, but when put together, over time, they can have a significant effect on your overall income, and make the difference between thriving and surviving.
Future-use coupons. So-called "future-use coupons" are those that reward customers for loyalty. For instance, if a customer spends $50 on dinner on one visit, you can give them a $15 coupon good for their next visit. Yes, you are offering a discount, but you will help secure a return customer, and if they are satisfied, they may bring a friend next time, making the overall bill higher.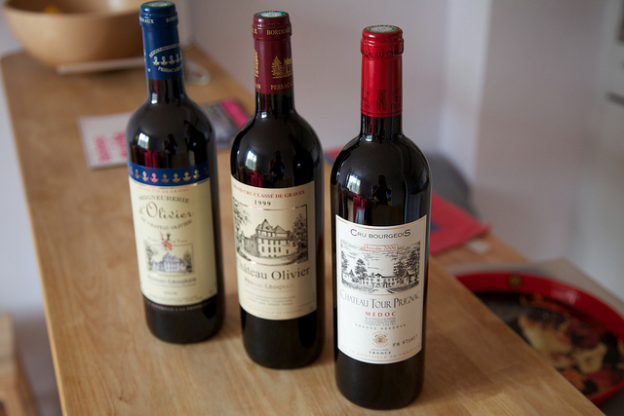 (Source: Flickr)


BYOB night. This tip is particularly helpful for restaurants which do not have a liquor license. Offering a BYOB night and offering glasses and corking services, you will ensure that customers linger over their meal with wine. They will be more likely to spend more on appetizers and linger over dessert, so the ultimate price of the bill can be higher than if you didn't offer the BYOB service.

Upsell, gently. Upselling is more effective when it is done in a seamless, prepared, and relevant way. For instance, if a customer orders a burger, the server can be prepared to ask "would you like fries or a salad with that?". Or if a four-top orders a dessert to share after dinner, asking if anyone would like a coffee, tea, or digestif may result in a higher sale. Offering "up-sell" options that make sense with what the customer is ordering is the ideal way to go.

Offer a discount on the second item. This is a great way to potentially make money while offering a discount to your customers. Offer a special wherein if one full-price entree is purchased, the second entree of equal or lesser value is half-off. This is a great way to bring people through the door, and because of the perceived savings, the customers are more likely to spend more on higher-profit items such as drinks or dessert because they have "saved" money. This leaves both you and the customer feeling great, so it's win-win.

Offer small plates. By offering smaller, lower-priced plates, you might actually bring in more income. Because small plates offer more variety, people tend to order more of them to sample different dishes. So, for instance, even though the cost is lower for small plates, if a couple orders four or five small plates versus two entrees, the overall bill might be higher.

Feature specialty items. Do you have particular items that your restaurant is known for? Be sure to call them out either on your menu, in your restaurant signage, or be sure to have employees point them out. For instance, if the town Mayor says your red velvet cake is his favorite, or the homemade calzone appetizer is inspired by the chef's  grandma's recipe, make note of it! These unique insights upgrade menu items from a curiosity to a "must-try" item in many customers' eyes.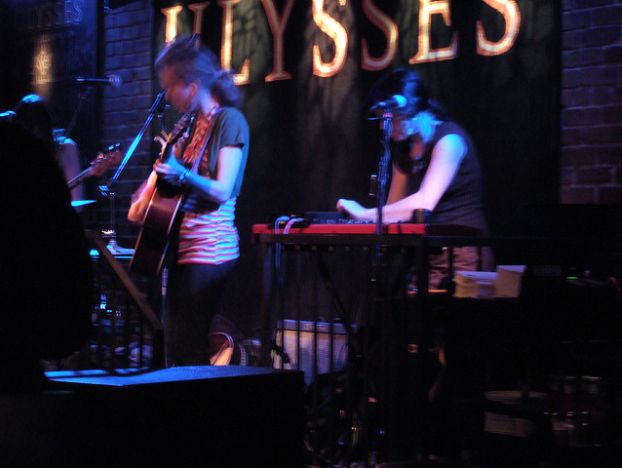 (Source: Flickr)

Offer entertainment. The benefits to having a live band, single musician, or other performer in your restaurant can be many. For one, if they have a following, they may bring in new customers to your establishment. For another, if the performer is good and people enjoy the performance, customers will be more likely to linger over dessert and coffee, or another glass of wine to enjoy the performance. This can help the cost of the bill go up, which can mean more income for the restaurant.
Offer samples. Give stuff out for free…to make money? Believe it. It's effective for grocery stores, so why not for your business? Offering a small amuse-bouche appetizer before the entrees arrive, or a tiny gratis dessert even if a party has declined to order dessert, can prompt people to order more, or at least pique their interest in ordering extra courses for the next time they visit.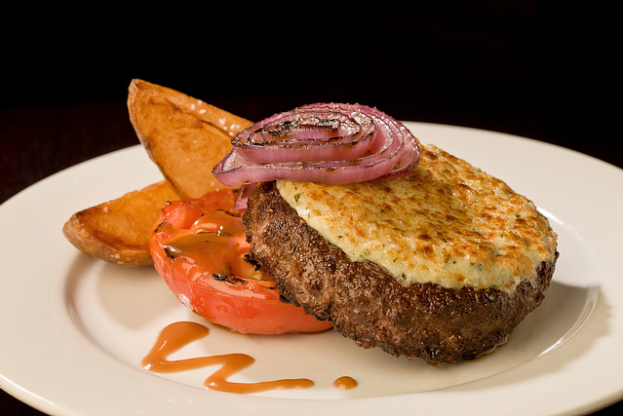 (Source: Flickr)

Offer specials. In addition to calling out specialty items, be sure to offer specials. Whether they are seasonal or daily specials, the finite term of its offer can make it more appealing to customers, as in "better order it this time, because it might not be here next time." Offering specials beyond just entrees–featured salads, appetizers, drinks, and desserts–can help bolster your bottom line, and can allow you the opportunity to explore trends and different styles of cuisine.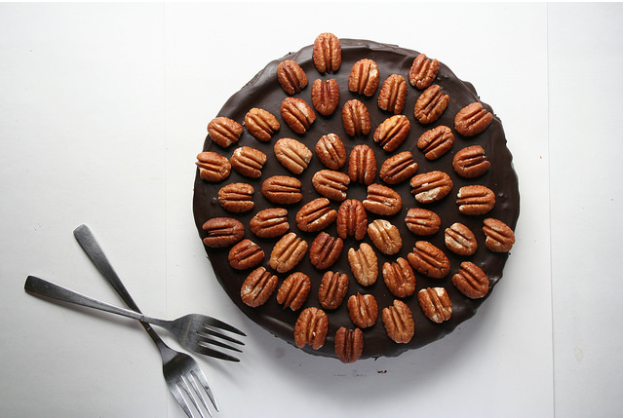 (Source: Flickr)
Become famous for your dessert. Dessert is one of the higher-profit items on the menu, and it never goes out of style, regardless of the style of restaurant. If you become known as a go-to place to order dessert, people will order it, therefore making you money. Of course, you don't just become known for your desserts without putting in a little work. It means that you'll have to offer good stuff: hire a trained pastry chef or a local baker with a commercial kitchen who will create thoughtful, professional, and delicious desserts that are unlike anything else.
Conclusion: All of these methods of driving restaurant sales are relatively small things, but they are easy to do, and they can have a massive cumulative effect over time. By taking the attention to drive sales in little ways, you'll increase your restaurant's bottom line and create a nest egg for when times are tough.
How do you drive restaurant sales?