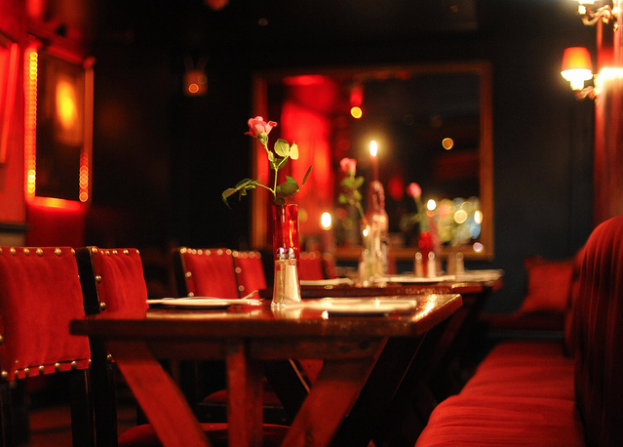 (Source: Flickr)

In order to have a successful restaurant, you've got to focus on the people who are ultimately paying all of your bills: your customers. Creating and crafting a great customer experience is one of the most important and effective ways in which you can help your restaurant attain success.
This post is dedicated to introducing you to 10 effective ways to improve the customer experience in your restaurant. By ensuring that your customers leave happier than when they arrived, you'll be doing important work to ensure your restaurant's success!
What is the customer experience? When referring to the "customer experience", we're talking about how a customer is treated, from the moment they set foot in your doors to the moment they leave and drive or walk away.
During this time, the customer is to a certain degree the restaurant's responsibility, and the success of this experience can dictate how much they order, how much they tip, and if they will return. A great customer experience can result in loyal regulars; a poor customer experience can result in bad reviews and low profits.
10 Ways to Improve the Customer Experience in Your Restaurant. An explanation of each and how it can improve sales.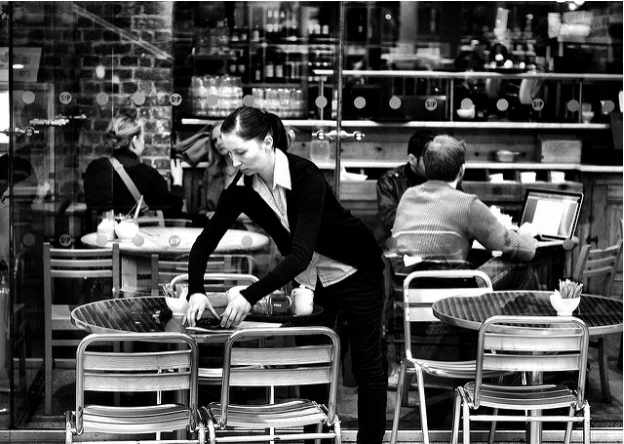 (Source: Flickr)
Train your staff. It is difficult to overstate the positive effects of properly training your staff–from the dishwashers to the servers and bartenders. Not only will the staff be better able to perform their jobs, but when they have mastered their duties, they will be better able to effortlessly provide quality service to paying customers and are more likely to make a good impression. This can lead to a better customer experience and improved sales.
Value your staff. Choose your staff carefully, and value them. Respecting your staff by paying them appropriately, providing training and uniforms, has great ripple effects. Staff who feel that they are important are less likely to storm off mid-shift, and are far more likely to act as positive ambassadors for your restaurant's food, owners, and style. A happy staff is more likely to create a great customer experience!
Limit the responsibilities of your staff. Wait, don't you want each member to do as much as they possibly can? Not necessarily. Spreading your employees too thin almost guarantees that they will be overworked, harried, and not in the best mood to provide great customer service. Be very careful not to overextend your staff. Have clearly defined responsibilities, and trust your employees to stick to them. Employees who feel competent and in control of their responsibilities are more likely to be long-lasting employees who will not burn out.
Tell your story to your customers. Every type of food tastes better with a backstory. Why would you waste the opportunity to share yours? By offering the story behind your restaurant, the story behind the cuisine, and making that part of the dining experience, you will make customers feel as if they are part of the story. They will not only be more excited about the cuisine and restaurant in general, but it will foster a sense of community and will urge them to become repeat customers to remain part of the story.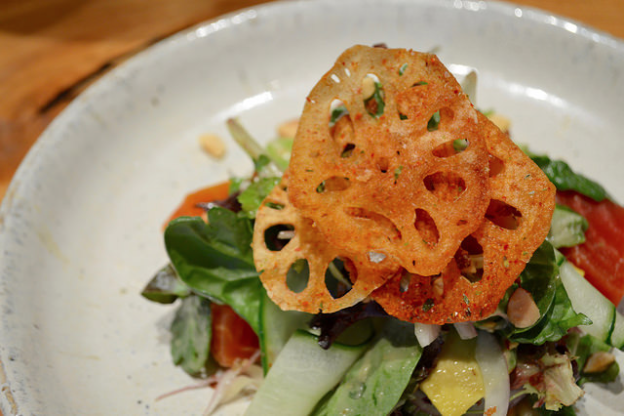 (Source: Flickr)
Put a priority on quality. This is a simple thing, but so important that it must not be overlooked. Prioritize quality in your restaurant. This means using the best ingredients you can, having a balanced menu with a good mix of trends and trend-proof items, having an impeccably clean kitchen, and presenting your food beautifully. These details have a huge cumulative difference that can make the difference between a so-so restaurant experience and one that remains in customers' memories.
Treat every customer like it's a special day. When someone walks in your restaurant and declares it's their birthday, you treat them extra kindly. Why not treat every customer with this care and respect? The results are astounding. Without acting insincere, make sure to make your customers a priority, and train your staff to take an interest in them and to treat them extremely well. Going out to a restaurant is expensive and a treat, and the customers should really feel as if they are being pampered.
Offer a prix fixe or special menu. Offering a prix fixe or specials menu is a great way to boost the customer experience. Both specials and prix fixe menus have the ability to make a dinner feel like an event, and customers love feeling as if they are experiencing something that they simply couldn't (or wouldn't) have at home. Offering special menus that give the customer a "once in a lifetime" feel is an incomparable feeling.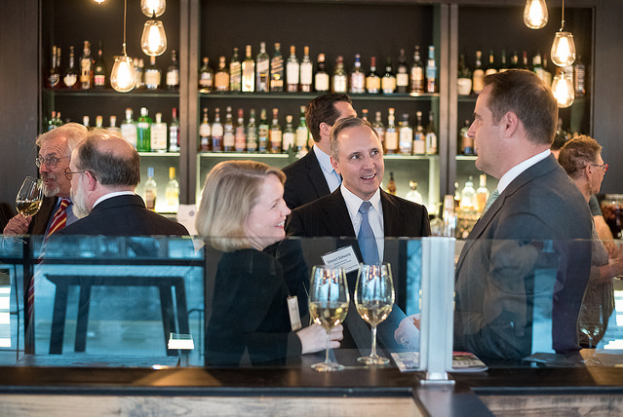 (Source: Flickr)
Adjust your seating layout. Even if you don't "believe" in feng shui, the layout of your restaurant has an effect on the customer experience. So what kind of experience do you want to create, working in alignment with the restaurant's concept? Do you want a trendy, see-and-be seen restaurant? Or do you want to create a place where couples can have romantic private dinners? Be sure to strongly consider how you lay out the seating chart for your restaurant; it can have a big effect on the diners' overall experience.
Offer promotions to loyal customers. Repeat customers are a gift, and a testament to your good service. To show your customers that you appreciate them, offer them special treatment. It might be via a punch card, offering a free entree once they have purchased ten, or perhaps a promotion where if they buy one entree, the second of equal or lesser value is on the house. By offering rewards to customers, you'll ensure that they feel appreciated and keep coming back.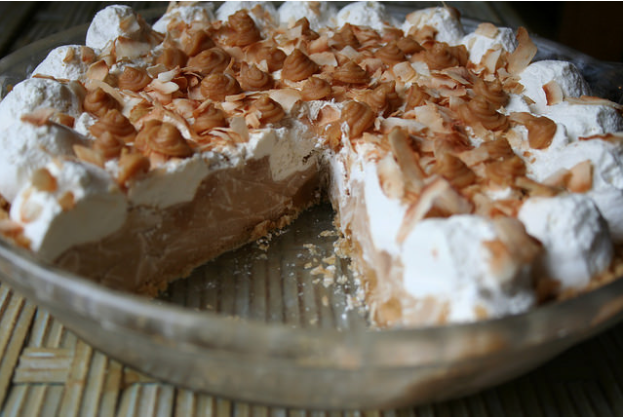 (Source: Flickr)
Offer gratis dessert. This is an extremely simple, but extremely effective trick: offer free dessert or fruit following the meal. Even if customers don't order dessert, it's a super-sweet gesture to be given a plate of tiny cookies or some slices of fruit following a meal. Yes, it helps them remember to leave a great tip, but even more so, it's a little detail that can make customers feel loved and cared-for, which is extremely effective in boosting the overall customer experience.
Conclusion: Making your customers feel valued is an investment in the success of your business. By taking the time to evaluate how your restaurant is doing on these points, you may find that you have ways to improve the customer experience for the people who keep your restaurant in business!
How do you keep customers happy?