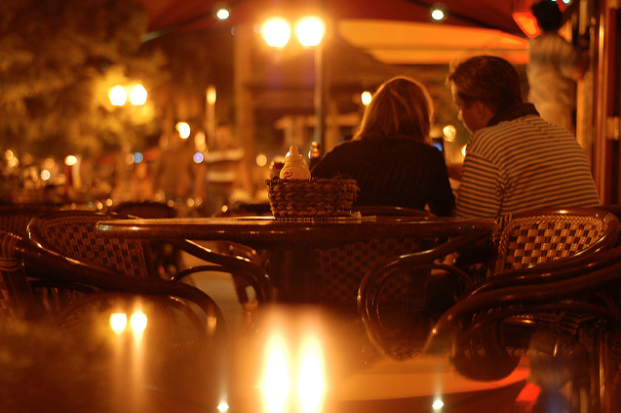 (Source: Flickr)
Social media has become one of the primary ways in which our society connects. And with literally billions of users on a daily basis, it is also becoming a key way for businesses to capture the attention of customers, both existing and potential. For restaurants, social media has become a particularly important part of marketing, as it acts as a method of staying in touch with customers, a mode of sharing news, and for marketing the restaurant and its food.
But how exactly can a restaurant use social media for effective promotion? Here, we'll discuss what some of the primary social media platforms are for restaurants, and how they can be effectively used to increase sales and promote your restaurant.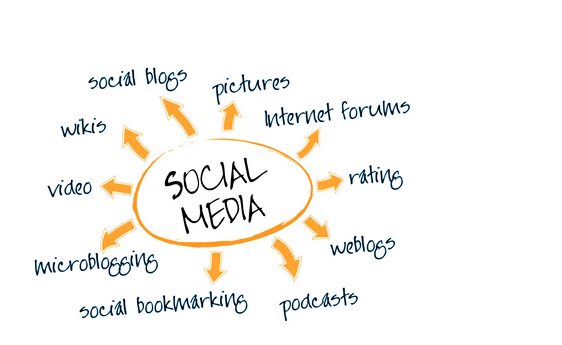 (Source: Flickr)
What is social media? If you're not exactly sure what social media is, don't panic. Chances are, even if you're not familiar with the phrase, you're already familiar with what it actually is in some capacity.
According to WhatIs.com, "Social media is the collective of online communications channels dedicated to community-based input, interaction, content-sharing and collaboration."
Platforms that would classify as social media include, but are not limited to, Facebook, Twitter, Instagram, and Pinterest.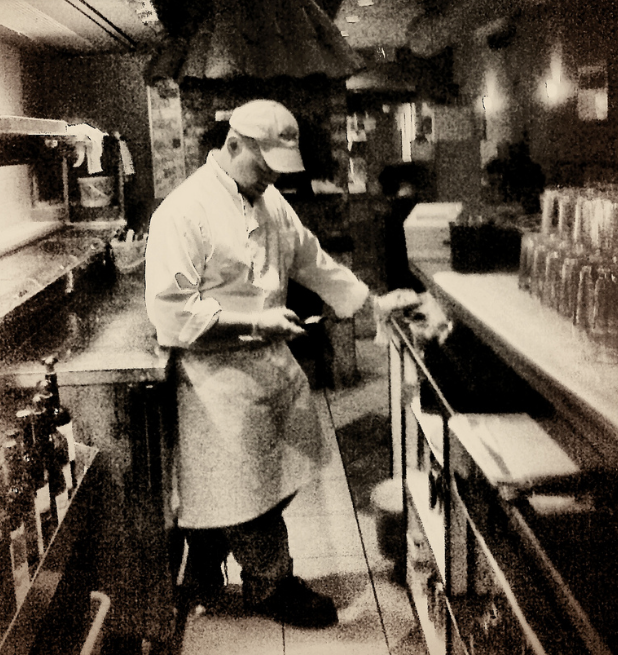 (Source: Flickr)
What are the primary types of social media for restaurants? Here's a brief overview of some of the most popular social media platforms for restaurants, and why:
Facebook:

There are over 1 billion active users on Facebook who are active on a

daily basis

. Chances are, quite a few of those users are right in your community. Facebook can be used to create restaurant promotions, to post photos of food, and to supply restaurant updates. It's also a great place to share basic information, such as your hours, phone number, and reservation policies.
Twitter:

This free website allows "microblogging" updates of 140 characters or less known as "tweets". Twitter allows users to update and follow both personal acquaintances and businesses they follow. For a restaurant, it's a great way to quickly update followers on restaurant news, nightly specials, or any interesting goings-on. You can also post photos to your Twitter account.
Yelp:

While your yelp page features basics and then content that is largely user-produced, it can be a valuable method of social media for you as restaurant owner. There are two primary things you can do as restaurant owner on Yelp. First, you can post photos of menu items and the restaurant space, which can help customers get a feel for your establishment before they enter the door.
Second, you can respond to user-generated restaurant reviews. This part isn't for the feint of heart, as Yelp reviewers can be famously snarky. However, by responding respectfully to all reviews, both good and bad, you can show viewers of the page that you are an establishment with a sense of integrity, and that you are open to improving where and when it is needed.
Instagram:

People eat with their eyes first, and food photos are among the most-liked images on Instagram. Be sure to pack your feed full of delicious-looking food, photographed in flattering light. People love a good-looking restaurant, and if yours look good on Instagram, they may be curious enough to come and try it for themselves.
Pinterest:

While less popular for restaurants than Instagram, Pinterest can nonetheless be a great marketing tool. By curating collections of photos, you can feature your own goods as well as inspiration photos featuring the lifestyle and cuisine your restaurant would like to convey and project.
LinkedIn:

Often dubbed "social media for professionals", LinkedIn might not help directly make sales, but it can help you project a professional air. It can assist you in attracting and maintaining a good staff, particularly in

management positions

, and it can make your business more appealing to potential investors.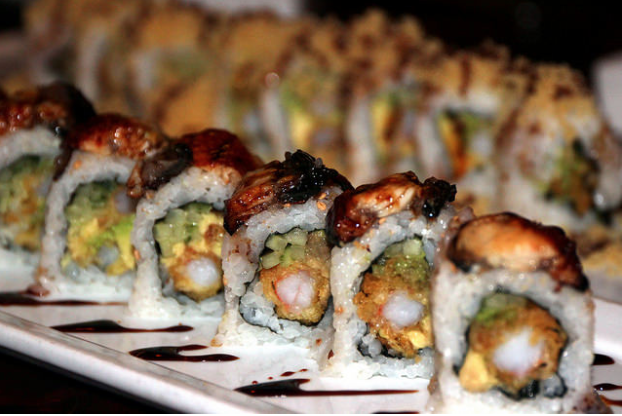 (Source: Flickr)
10 Ways to Promote Your Restaurant on Social Media. Now that you're familiar with social media, let's talk about how you can use it. Here are ten effective ways to promote your restaurant on social media.
Post pictures of your food.

We eat with our eyes first, so allow people's first impression of your food, whether it's a regular menu item or a special of the evening, be visual. Explain what the item is, and why it is special.

Share reader pictures.

Similarly to the above, you can showcase customer-generated imagery. Sometimes, customers can showcase your food in ways that hadn't occurred to you, but that can make it look extra-alluring. Always obtain permission before reposting a customer's photo.

Share news.

Got an unplanned closure, or need to update customers about weather conditions or construction that may affect parking? Use social media to spread the word. While it may not reach every customer, it will be appreciated by the ones it does reach.

Debut specials.

Use social media to help spread the news about new additions to the menu, whether they are nightly

specials

, a seasonal item, or a new cocktail. This creates an air of anticipation when customers follow you on social media, and they will come to associate you with innovation and unique offers.

Respond to customer comments.

Particularly on social media platforms such as Yelp or Facebook, people will share their thoughts on your establishment in a very public way. Sometimes the comments and feedback are good, sometimes bad. Social media can be a place to respond to customers both happy and unhappy. Even if you don't win back a disappointed customer, your cool-headed, respectful response will show your integrity and commitment to being great to potential customers.

Crowdsourcing.

Are you baffled over whether your new dessert special should be a brownie sundae or

tiramisu

? For small decisions like this, take it to your followers on social media. They'll love being part of the process, and will enjoy the sneak peek into your restaurant's inner workings.

Show who you are (professionally).

Share a glimpse at the life of the restaurant to your followers. Showcase photos of the chef shopping at the farmer's market, or the bartender slicing garnish before the shift begins. It's nice to get slightly personal on social media, but don't be a totally open book. Openly complaining about customers, or voicing political opinions? This is not the place for it.

Engage with other local businesses on social media.

Be friendly to other local businesses, and you just may benefit. If your restaurant features

local food

or offers specials featuring products from area businesses, showcase them on your social media. The other businesses may follow in kind and promote you, too.

Post pictures of your happy customers.

Are you busy? Is there a line around the corner for brunch? Do you have a reserved party room decorated beautifully for a rehearsal dinner? Post photos of customers in anticipation or having a great time, and it may just inspire others to come to your restaurant for their own good time.

Offer social media-only specials.

By

offering specials

via social media, your followers will be rewarded for simply following you. This could be as elaborate as a coupon to print from Facebook, or as simple as an announcement via Twitter.
Conclusion: To some, spending time on social media might seem more like slacking than a savvy business decision. However, given the number of social media users in our society, it has become a viable way to connect with customers and forge relationships. Social media can help you create a sense of community, keep your restaurant fresh in people's minds, and keep customers coming back.
Do you use social media for your restaurant?