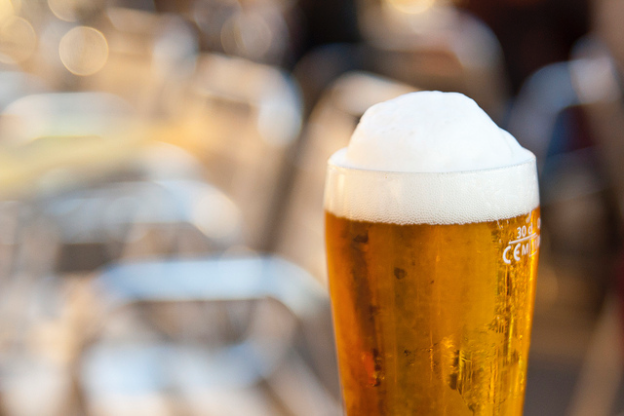 (Source: Flickr)
Beer is hardly a new thing; according to some sources, it even precedes bread. But in recent years, it's become the hot new thing all over again with the growth of the craft beer industry. The industry enjoyed an aggressive 13% growth in 2015 alone, and shows no signs of lagging.

If you don't already offer craft beer at your restaurant, it's well worth considering. The benefits are many, including marketing opportunities, increased sales, and community building. Here are just 8 reasons why you should consider offering craft beer in your establishment: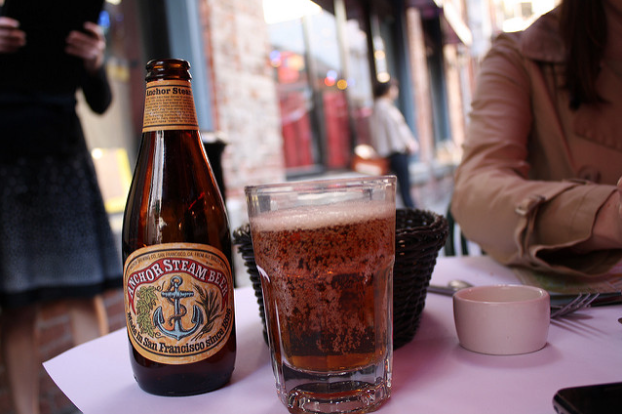 (Source: Flickr)
It's a way to capitalize on the "eat local" trend. As we've discussed on this blog before, jumping on the the "eat local" bandwagon is not only a way to improve the offerings at your restaurant, but can act as a powerful marketing tool to promote your restaurant. But the trend isn't just limited to edibles; beverages can be part of your eat local campaign, too.

While there might not be a craft brewery right in your town, chances are, there is one in your region or state. Offering a craft beer in your restaurant which is made in the region can offer a unique flavor experience which simultaneously gives customers a sense of place.
Craft beer is accessible. For many customers, ordering alcohol in restaurants can be confusing. A wine list can be intimidating, and cocktails can seem too "frou-frou". A craft beer list, however, is accessible to just about any level of consumer. Consumers are far more willing to take a leap to order a "fancier" craft beer, since they already have a good idea of what beer is, and are willing to to try a different type.

As an added bonus, craft beer appeals a lot more to women, too, who are increasingly preferring it to wine. For better or worse, beer is often viewed as a "man's" drink; however, this might just be changing.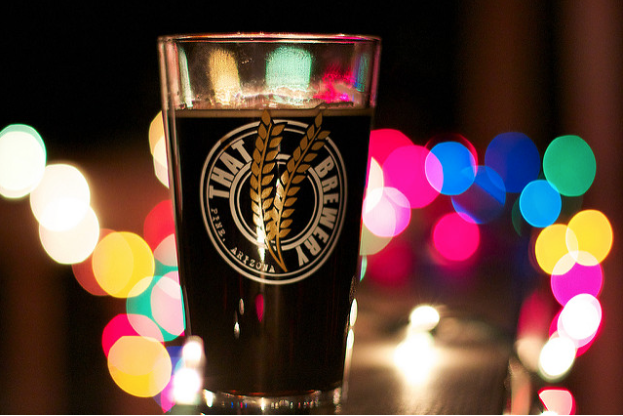 (Source: Flickr)
Craft beer provides a way to offer specials. Offering craft beer provides an opportunity for your restaurant to offer interesting specials, which can promote your establishment's popularity. While there are a myriad of ways in which you can do this, here are some ideas:

– Offer seasonal beers from craft breweries on draft. Most craft breweries will offer special brews for the different seasons, such as an Oktoberfest variety in the fall. By making these offerings available for a limited time, you give customers a reason to come visit for happy hour or dinner.
– Suggest beer pairings with different food menu items. If you note on your menu that a specific beer pairs well with a food item, you'll make customers far more likely to try that pairing. Offering a deal if they go with the pairing can provide an extra incentive.
– Offer a beer pairing dinner. Craft a prix fixe menu in which you create specific courses to correspond with different beers.
People are willing to pay more for craft beer. It's true: craft beer is more expensive than, say, a PBR or Bud Light. However, it's still not expensive, per se: typically, even the most special of craft beers will usually remain well under the $10 mark. The same cannot be said for premium wine and cocktails! 
Because of this, customers are willing to pay a little bit more for the special experience that craft beer offers, because it still won't break the bank. Many people will not shell out for a $40 glass of wine, but an $8 fancy beer seems like a real treat at a far better price. This can help raise your overall restaurant sales.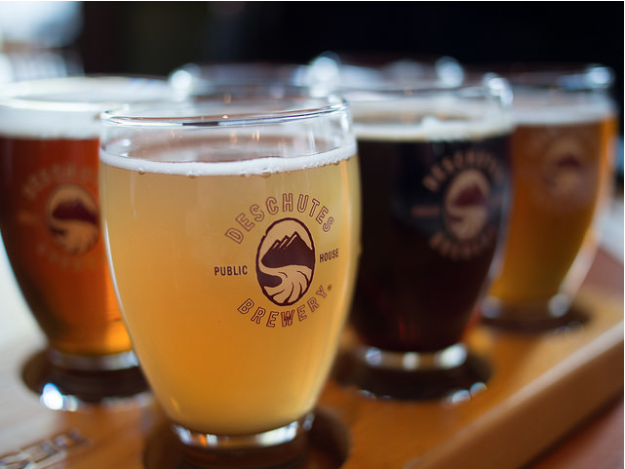 (Source: Flickr)
Customers feel better about drinking craft beer. Usually, craft beer employs better quality ingredients than beers which are produced on a large commercial scale. Not only does this give them a more assertive and interesting flavor, but they just feel "cleaner" on the palate. For many drinkers, this translates into feeling better about what they are drinking. Sure, it is still an indulgence, but it feels worth it because they are savoring the quality ingredients and craftsmanship that went into the beer.
Craft beer drinkers are loyal. Many craft beers have attained a cult-like following, which means that if you offer them at your restaurants, fans of the breweries are likely to give you a visit so that they can have their favorite beverage along with their meal.

Many craft breweries will post lists of where to get their beer in given areas for just this purpose. This is a great way to get new customers in the door. It's also a great way to introduce new people to your cuisine, because naturally an appetizer or meal will be the perfect accompaniment to their favorite brew. If they post online reviews about their experience, this can in turn attract more craft beer fans.
Cooking with beer. Craft beer can also offer your chef a chance to get creative with his or her cookery. Craft beer can add an interesting flavor to soups, breads, and even desserts (ever heard of a chocolate stout cake?). It offers you a chance to cross-market your cuisine and the beer, and also allows for unique specials and marketing opportunities.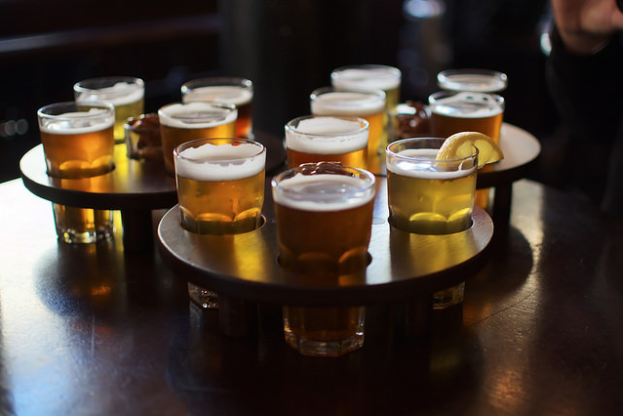 (Source: Flickr)
Beer can combine merchants and create community. An emerging trend in the craft beer industry is collaboration with like-minded businesses. For instance, it's not unusual to see a craft brewery join forces with a local blueberry farm to create a seasonal blueberry ale, or to create a beer brewed with local honey. This allows for plenty of cross-pollination in terms of promoting one another and introducing customers to a new product which is relevant for them.

As a restaurant owner, this allows you to foster a sense of community by promoting multiple local vendors; it can also serve to introduce you to new products which might be a good fit with your demographic.
Conclusion: Offering craft beer at your restaurant is a great decision for a number of reasons. It's a popular commodity in high demand from people who dine out frequently; it provides a creative cooking tool for your kitchen staff; it provides a number of powerful and effective marketing opportunities. Really, perhaps the bigger question is this: why aren't you offering craft beer at your restaurant already?
Do you offer craft beer at your restaurant?