Sunday is Father's Day. So this week in Social Bits, we're tipping our collective cap to all of the dads out there.
Culinary is a tight-knit community. And it's not just the chefs, servers, bartenders and hospitality workers who feel that connection. The Chef Works team embraces the hospitality lifestyle in all that we do. So we wanted to make sure that we were also sending kudos to the dads of Chef Works as well.
Enjoy this week's Social Bits and feel free to follow along with the hashtags: #FathersDay #ChefDads #DadsThatCook or #CelebrateDads. If you want to check out "our team" you can search #ChefWorksDads or #DadsofChefWorks
As our way of saying thanks to all of the fathers and father-figures out there, we're offering 20 percent off! No promo code needed. No email link is required. No minimum purchase necessary.
Simply enjoy 20 percent off of your final order (note, discount does not apply to SKILD Series™ face coverings. Please see individual product pages for full disclaimer).
If your dad is a chef at home – as well as at work – he might like the Seattle Bib Apron or the Olympia Bib Apron – two new additions to our edgy and fashion-forward Urban Collection™. Both have adjustable/removable straps, spacious pockets and unique features like a herringbone weave (Seattle) or reversible plaid (Olympia) that make them stand out.
---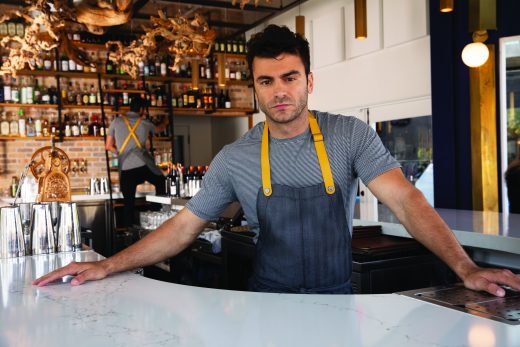 ---
If dad is a grill master, then we recommend the Memphis family of aprons. Pitmasters love the 100 percent cotton denim. Home chefs love the on-trend look and ample storage. Memphis is available in five different styles.
If dad loves handcrafting the perfect Manhattan or muddling his own fruit for an Old Fashioned, a Corvallis Half Bistro Apron is a great option with the sturdy crosshatch fabric.
And if you've been dropping hints for the last three weeks – but you still get a tie (to be fair, we have some pretty cool ties also) – then treat yourself to what you really want.
Check out hundreds of styles of coats, aprons, pants, hats and accessories at chefworks.com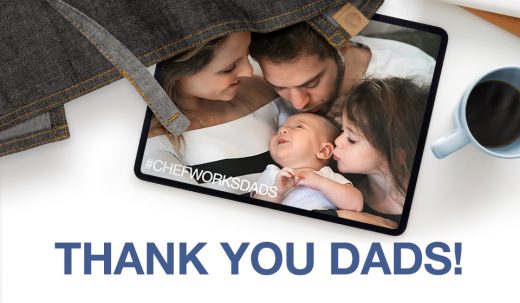 ---
ON THE BLOG: Some recent stories from the Chef Works blog