Not all aprons are created equal. Depending on what you're up against, we've got an apron for that. From an oversized Chef's Bib style, to the traditional Bib Apron and a shrunken petite style, we're breaking down our fits to help you choose the right apron, every time.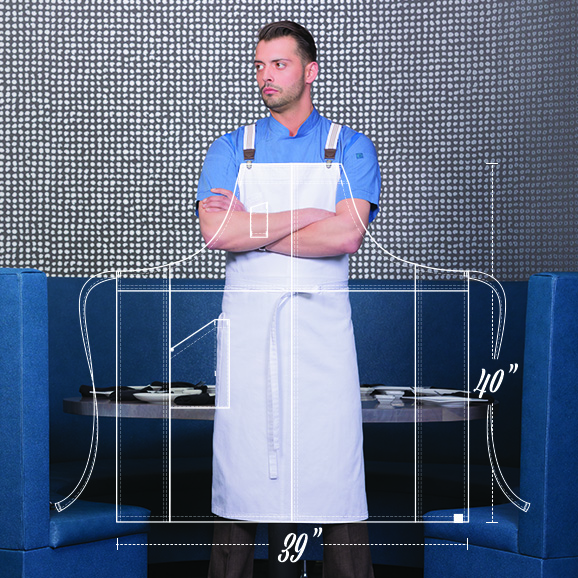 Cut longer and wider than our traditional bib apron, our Chef's Bib is about six inches longer and nine inches wider than our standard apron. Perfect for chefs that need extra fabric in the kitchen, prepare to chop, rattle and roll with this heavy-duty apron fit.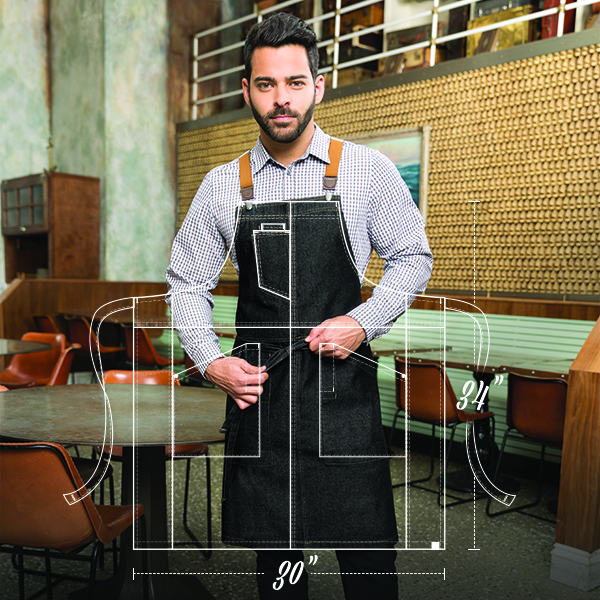 Our conventional apron size, the bib apron is perfect for both chefs and servers alike, offering a shorter fit than the Chef's Bib, while still providing the coverage and protection restaurant pros need. With the ability to translate to a variety of hospitality jobs and tasks, this do anything/go anywhere apron, seven nights of the week.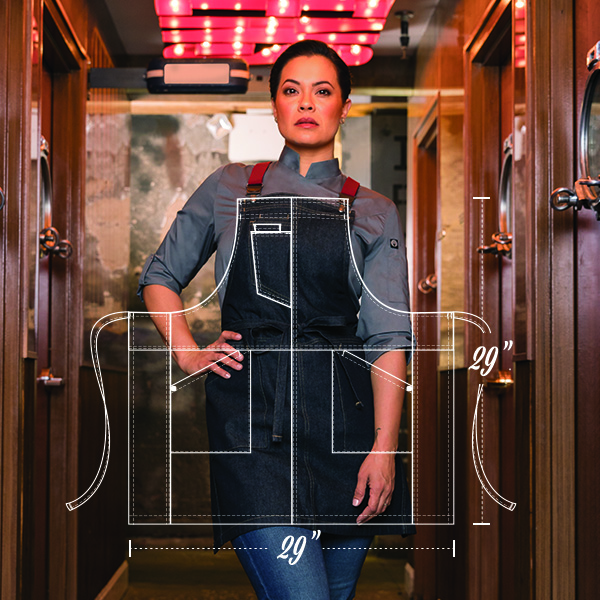 Cropped at just the right length, our Petite Bib Apron offers a flattering fit without compromising durability. Slimmed-down throughout the body width, this petite style is a full 11" shorter than our Chef's Bib, and a whole 10" skinnier! Perfect for kitchen crews and front-of-house staffs alike, we designed our Petite Bib to inject a little more style for your time on the line.
SaveSave
SaveSave
SaveSave
SaveSave
SaveSave
SaveSave