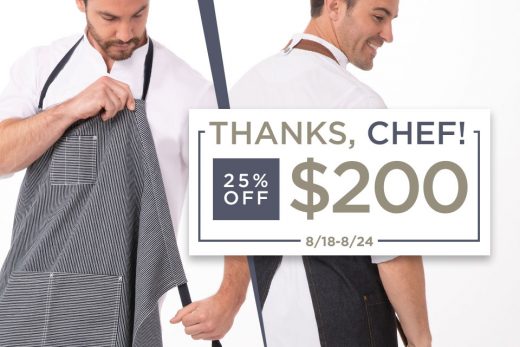 Chefs love Chef Works®.
Chef Works® loves chefs.
So it only makes sense that we have one of our biggest sales of the year during Chef Appreciation Week!
Starting Sunday, you can take 25 percent off of your total order of at least $200 with promo code CHEFLIFE19. Need some ideas on products or pairings?
We're here to help!
---
Executive Coats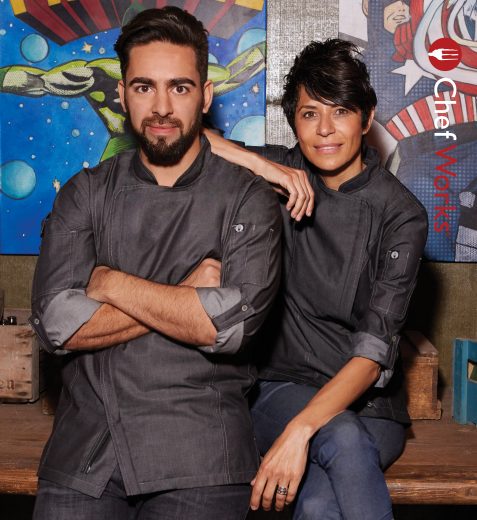 Let's face it, there aren't many better ways to treat yourself than with an executive chef coat. Chef Appreciation Week is all about feeling the love. And a high-end coat is the perfect way to show yourself – or the chef in your life – that they are appreciated.
We offer more than two dozen, top of the line executive chef coats that all range in style, detail and appearance.
If you're a traditionalist, the Madrid Executive Chef Coat features French cuffs, hand-rolled buttons and 100 percent super combed 120 cotton. For a more urban and fashion-forward look, the Gramercy Executive Chef Coat breaks the traditional rules with modern features. Be sure to check out the women's cut.
The Women's Executive Marrakesh has a flattering cut, lite-twill fabric and traditional features. The Women's Executive Chelsea brings fashion-forward swagger and 100 percent cotton denim.
---
Pants
Are you the kind of chef who needs to have all of the storage, all of the time? The Chef's Cargo Pants – with available cuts for women and men – were designed just for you. But if you want something a little more traditional, the Professional Pants, also available for women and men, are the way to go.
---
Aprons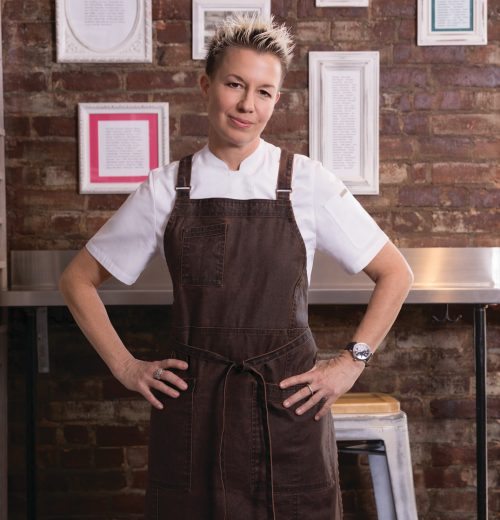 Are you a cross-back kind of chef? Or do you like things around the neck? Chef Works® offers five different styles of cross-back aprons, with the Berkeley, Galveston and Denver all coming in Chef's Cross-Back Bib cuts.
For around-the-neck durability, we recommend the Memphis Chef's Bib Apron. The Rockford and Boulder Chef's Bibs also up the ante on toughness and durability.
---
Hats
Top off the look with something cool and comfortable. The Denim Baseball Cap will pair up with the Gramercy Chef Coat, or the Cool Vent™ Baseball Cap offers additional heat management for steamy kitchens.