Chef Maeve Rochford never met an egg she didn't like.
Be it scrambled or fried, basted or hard boiled, the executive chef-owner of Sugar and Scribe in La Jolla, Calif., is a bona fide egg fanatic.
In this latest edition of "Art of the Ingredient" chef describes her passion for eggs and recounts the many (many, many) ways she can use them.
There's a good chance you've seen Rochford before. She was the 2017 Food Network Holiday Baking Champion and last year she was crowned 2019 California Chef of the Year by the California Restaurant Association.
She also did a candid Q&A with the Chef Works® blog as our November Chef of Chef Works®, where she detailed the highs and lows of running your own restaurant, managing today's social media expectations for chefs and why you should never fear failure.
"Art of the Ingredient" is the creation of Chef Works® Media Manager Aaron Brown and Creative Manager Lara Tamalunas. It is a video feature that focuses on a chef talking about a single ingredient. As they describe it, Tamalunas creates and artistic interpretation.
"What I loved about Chef Maeve's ingredient was all of the different directions you could take it artistically," Tamalunas said. "Eggs are one of the most versatile ingredients out there. I opted to create a 'sunny side up' interpretation because I felt that would really show off the rich colors and provide a sense of texture."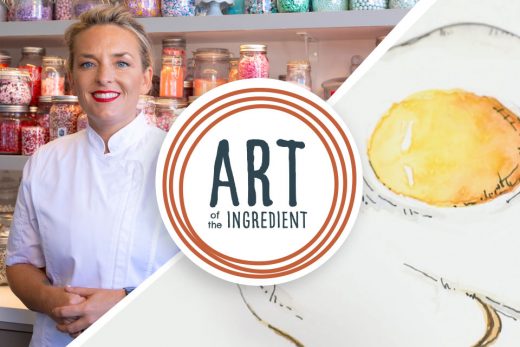 ---
Be sure to check out the first episode of "Art of the Ingredient," where Chef Amber Lancaster of Chicago describes why she loves to cook with thyme.