Food is more than just sustenance. We know that chefs tell a story with the layers of flavor they build, the inter-connected motifs of their menus and their delicate plating.
At Chef Works®, we also tell a story. We know your chef coat and apron are more than just tools for the kitchen. They also tell a story and are an expression of who you are and what you do.
In that same spirit, Chef Works® is proud to launch "Art of the Ingredient" – a new web series that brings an ingredient to life through artistic storytelling.
Conceived by Chef Works® Media Manager Aaron Brown and Creative Manager Lara Tamalunas, "Art of the Ingredient" focuses on a chef describing a single, critical ingredient while Tamalunas creates an artistic interpretation.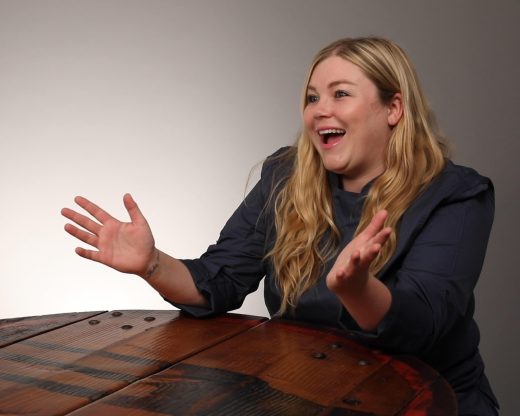 "Food can be an expression of art as much as any other medium, and this web series is a creative shout out to that artistry," Tamalunas said. "We've already worked with a couple of fantastic chefs and we've got more lined up for future episodes. We're excited to help them tell their stories through this engaging platform."
The debut episode features Chef Amber Lancaster our September '18 Chef of Chef Works®.
In this episode she describes her love of thyme, while Tamalunas creates the art.
"What I love about this series is that it's an appreciation of two forms of art," said Brown. "You can hear the passion in Chef Amber's voice describing the ingredient. And I think that really shines through in Lara's creation."
All episodes will appear on the Chef Works® blog. Be sure to follow all of our social media channels for Chef Works news® and episode release dates.