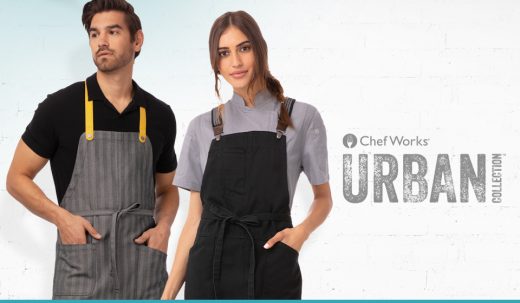 When Chef Works launched the Urban Collection™ more than five years ago, the goal was to break the rules, change the game and fearlessly celebrate the fact that chefs aren't cookie-cutter.
It appreciated revolutionary gastronomy. It tipped a "skater hat" to the food truck scene. It gave a respectful nod to the underground supper club crew. But more importantly, it showed that — for those who wanted it — there was an alternative to starched white bistro aprons.
The aprons of the Urban Collection™ played a critical role in telling that story. The colors were bold. The distressed fabrics were intentionally made to fade. They had enzyme-washed, artisan finishes. They could be customized and personalized.
Take, for example, the Berkeley apron. Available in five styles, the Berkeley included interchangeable suspenders straps or waist ties so chefs and servers could personalize their look and express themselves. It was an industry game-changer and continues to be one of the most popular aprons on the market.
"The Urban Collection™ doesn't tell our story, it tells your story," said Amanda Stuckey, vice president of marketing for Chef Works. "From the line cook to the executive chef to the bartender making their marks on the world, there is a story of who they are and how they got there. We love that our Urban Collection™ aprons have been with them every step of the way."
---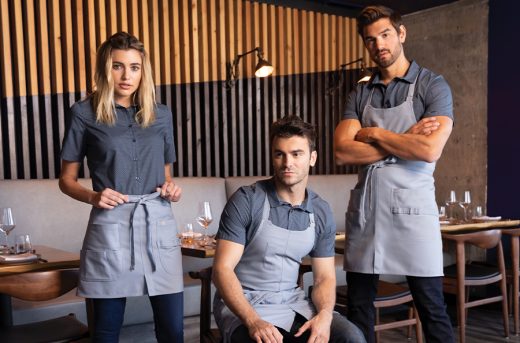 ---
Building on the success of those Urban Aprons, Chef Works recently launched six new additions to the line.
Keeping with the spirit of its predecessors, the new additions include high-end, durable fabrics, innovative storage choices and playful color options. As always, Chef Works gear is constructed with reinforced stress point and double-needle stitching – so it promises to work as hard as you do.
Explore all of the aprons from our Urban Collection™ and find your perfect fit.