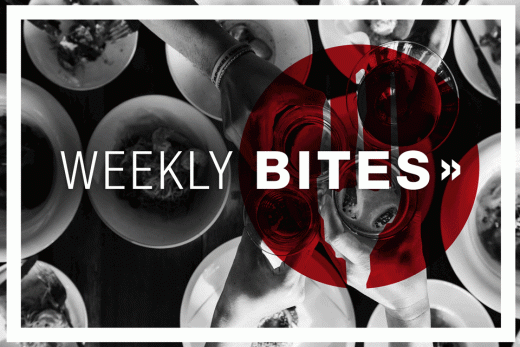 Welcome to Week 12 of 2019! Chef Works Weekly Bites is where we take a dive into the notable and fun food stories of the week.
First up is guess the quote:
"If you really want to make a friend, go to someone's house and eat with him — the people who give you their food give you their heart." (Do you know who said it? Answer at the bottom).
---
APPETIZER
Let's talk tacos!
The Chef Works corporate headquarters is located in beautiful San Diego – which means we're partial to this staple of Mexican food. Television personality and food critic Troy Johnson of San Diego Magazine makes the case for why tacos are the best food on the planet.
There are fewer and fewer things we can hold with our hands in this life. No matter how much you want to, you cannot hold that inspirational quote from Facebook in your hands, press it to your heart, and sigh. You can't wring that Pinterest dream board between your fingers until it releases all its decor secrets. Digital currency is destroying our ability to roll around on a hotel bed in our first million, and iHugs will be a thing. A taco in the hand is worth two on the Instagram.
---
MAIN COURSE
Little did you know, but you might already be eating foods cooked in oil from gene-edited soybeans. The Associated Press has the story of its quiet arrival.
Speaking of genetic altering, USA Today has the story of the FDA lifting its import ban on GMO "Frankenfish" salmon. The genetically-engineered fish could be available as early as next year.
Products at Trader Joe's are going to start looking a lot different. The chain announced major steps to cut back on single-use plastic and packaging. Taste of Home has the report.
---
DESSERT
This month's International Chef of Chef Works is Adrian Grazioli, a pastry chef from Australia. In honor of him, we picked this story from Bon Appétit about why it's time to get rid of your "ratty" pastry brush and some useful tips for finding a new one! Get the right tool for the job!
---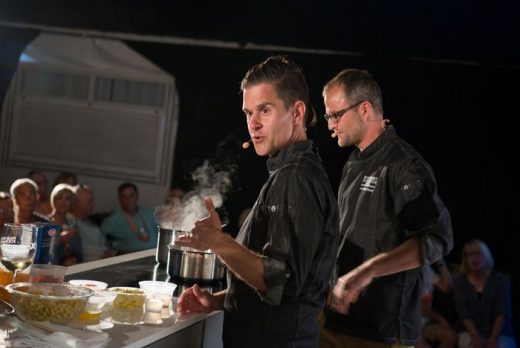 The "Beekman Boys," Josh Kilmer-Purcell and Brent Ridge, at last year's Palm Desert Food & Wine in their Gramercy Executive Chef Coats. Tiffany L. Clark Photo
FOUND THE FORK
Chef Works will be out in full force this weekend at Palm Desert Food & Wine as the official culinary apparel sponsor! We'll make sure all of the chefs and volunteers look their best in Chef Works chef coats and aprons!
Make sure you're following all of our social media channels – including Instagram, Twitter, Facebook and LinkedIn – for Chef Works news. And be sure to tag us with #FindTheFork
---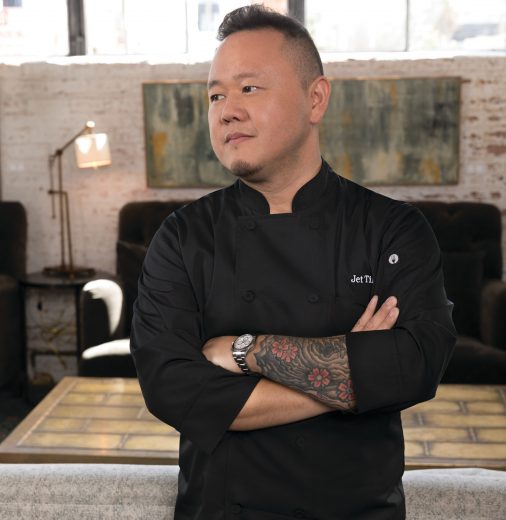 WEAR OF THE WEEK
Were you digging Chef Adrian Grazioli's chef coat in this month's International Chef of Chef Works feature? That's our Morocco Chef Coat, and it's one of the most versatile jackets in our stable! For those not ready to fully-commit to long or short sleeves, this is a three-quarter-sleeve jacket with cloth-covered buttons, lite-twill fabric and multiple pockets. Plus, it's available in seven different colors!
---
Quote answer: Cesar Chavez