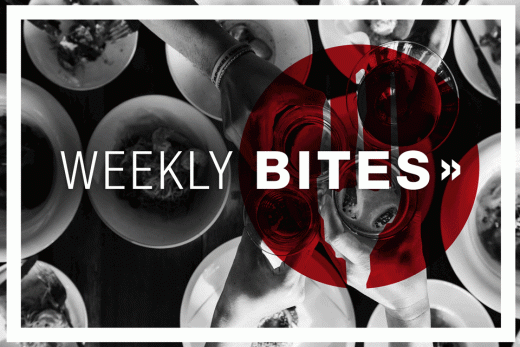 Welcome to Week 16 of 2019. Chef Works Weekly Bites is where take a dive into the notable and fun food stories of the week.
First up is guess the quote.
"Life is uncertain. Eat dessert first." (Do you know who said it? Answer at the bottom)
---
APPETIZER
As a society, we've had more than our share of milk fads. From varying degrees of milk fat in the 80s and 90s to the soy, almond, cashew and oat concoctions of the 21st Century, milk has taken on many iterations. This next one, though, might be pushing it too far.
We present to you … wait for it … cockroach milk…
According to the Institute for Stem Cell Biology and Regenerative Medicine in India, the pacific beetle roach produces "milk" made up of protein-infused crystals with three times the energy of the equivalent mass of normal dairy milk. The researchers say there's potential to mass produce roach milk, but for now it's only something that can be extracted in a lab, so it could be years before it is on the market.
That's pretty much the gist of it. But you can read more from West Palm Beach's Local 12.
---
MAIN COURSE
Do you have too much bread in your life? Consider this starch-free alternative from Elsies in New Jersey. They have redefined the traditional sandwich by replacing bread with giant pickles. Is this your jam? Let us know in comments. Cosmopolitan has the story.
You get avocado toast! You get avocado toast! The queen of media, Oprah Winfrey, loves her some avocados. Fed up with rising grocery store costs, she decided to buy her own avocado orchard because – well, she's freaking Oprah. Here's the skinny from Eater.
Hazelnuts are under threat from cold snaps and fungus! Think of the Nutella, people! Grist takes a look at steps farmers are taking to start protecting the noble nut.
---
DESSERT
Ever wondered what a Kardashian's 1-year-old birthday party looks like? According to Delish, it's lots and lots of cake pops. And cookies … and cake … and ice cream … and cake pops … and cookies … and cake … and cookies …
---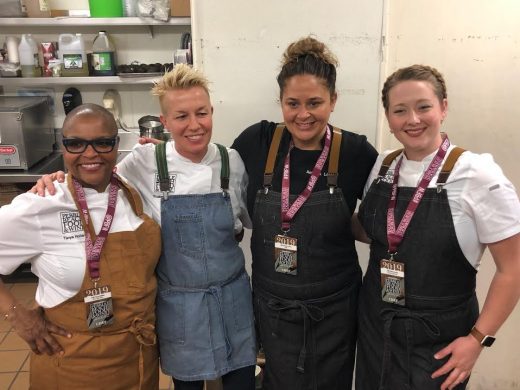 FOUND THE FORK
All of the chefs at Pebble Beach Food & Wine looked great! Chef Works, which served as the official culinary apparel sponsor and donated hundreds of chef coats and aprons, made the rounds at the star-studded event. The Chef Works Vice President of Marketing, Amanda Stuckey, spent the weekend rubbing elbows and sipping wine with some of the biggest names in culinary.
"Pebble Beach Food & Wine continues to be one of the upper echelon food & wine events each and every year," Stuckey said. "This event demands your attention and is packed with flavorful bites, spirits of all kinds (both liquid and solid), as well as fantastic company. You can't beat fireside conversations by the beautiful coastline. All these reasons pile up year after year which is the main reason why we keep going back year after year. Our ninth year – their 11th."
---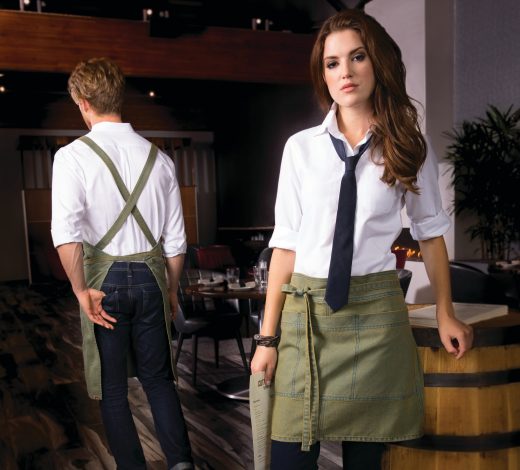 WEAR OF THE WEEK
Are you ready to cross over into a cross-over? The Uptown Cross-Back Bib Apron might be the way to go. The poly/cotton crosshatched denim has an artisan finish and the three-part pocket is perfect for chefs or the front of the house! Servers will love the half bistro and waist options.
---
Quote answer: Ernestine Ulmer