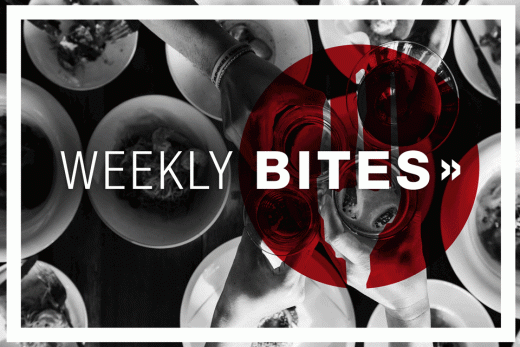 Welcome to Week 17 of 2019. Chef Works Weekly Bites is where we take a dive into the notable and fun food stories of the week.
Typically we start with a "guess the quote." But this one is anonymous, and deliciously inspirational.
"Cupcakes are muffins that believed in miracles." — Anonymous
---
APPETIZER
Monday was Earth Day, but from a food sustainability standpoint, everyday should be Earth Day. Good Morning America kicks us off with some tips to eliminate food waste.
Sara Brito, president and co-founder of Good Food 100, which measures chefs and restaurants' commitment to and impact on a sustainable food system, said everything that eaters, chefs and restaurants do has an impact.
"How they spend their money has an impact on every link in the food chain: the environment, animals, farmers, ranchers and fishermen, farm workers and food service workers," Brito explained. "People should vote with their food dollars to support food that is as good as possible for every link in the food chain."
Lots of good tips! Read the full story here.
---
MAIN COURSE
There are some food trends that are great! This is not one of them. In an act that can only be described as a crime against nature, people are melting Peeps onto their pizzas. Rare has the story. You've been warned.
Carl's Jr. continues to be bold in 2019. Already the largest chain to pursue the Beyond Burger, last week it became the first major fast-food chain to incorporate legal cannabis into a burger. It was one day only, and at one location only, and it was the Rocky Mountain High Burger. Naturally, it was priced at $4.20. Business Insider has a look at some other CBD-included foods.
In related (and not-so-shocking) news, burger, cookie and taco orders spiked on April 20th according to Postmates. ABC news has a look.
---
DESSERT
We're still a couple of months away from the start of summer (June 21) but it's never too early to start planning ahead for some celebrations. No doubt still riding the success of their Game of Thrones Oreos, the cookie company has brought back its Fire-Works Cookie! Yes, the candy inside the cream filling actually pops. You can read more from Delish here.
---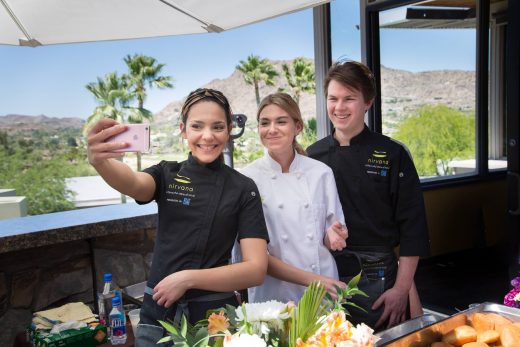 FOUND THE FORK
We're heading back to Arizona this week for Nirvana Food & Wine! As the official culinary apparel sponsor, we'll make sure the chefs look great in chef coats and aprons from Chef Works. Make sure you swing by and say hi to our team!
And you can always follow along on all of our social media channels. We're on Instagram, Twitter, Facebook and LinkedIn. Be sure to tag us with #FindTheFork and #ChefWorks.
---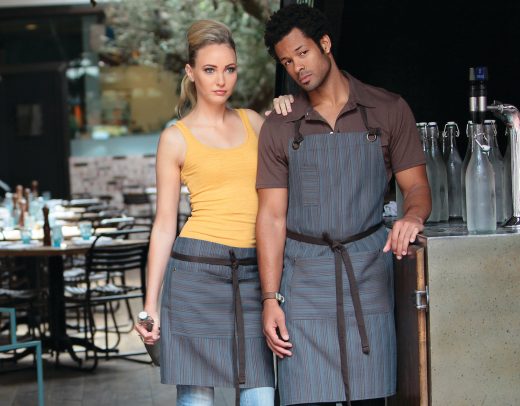 WEAR OF THE WEEK
Whether you're looking to up the fashion factor of the front or back of house, be sure to check out the Brooklyn Apron, which is available in a Bib or Half Bistro option. The contrast ties with grommets are always on-trend and the tiny details – like riveted pocket ends and extra storage – make it as functional as it is stylish.