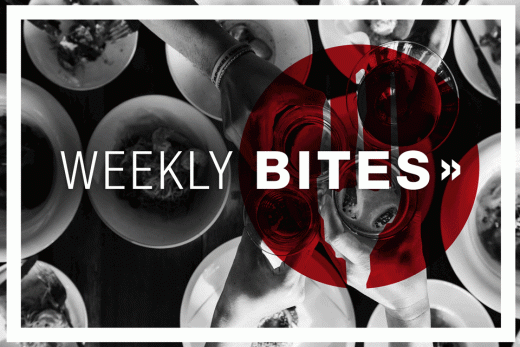 Welcome to Week 22 of 2019. Chef Works Weekly Bites is where we take a dive into the notable and fun food stories of the week.
First up is guess the quote.
"Pull up a chair. Take a taste. Come join us. Life is so endlessly delicious." (Do you know who said it? Answer at the bottom).
---
APPETIZER
The Impossible Burger has made an unlikely ascension into "mainstream," writes Washington Post Food Columnist Tamar Haspel. But if there's one thing that's stopping meat-alternatives from saving the world — and that's steak.
The biggest obstacle, though, and the one that makes me think the gains are not just around the corner, is steak. We've got convincing substitutes for hamburger, but whole-muscle cuts like steaks and roasts are a lot harder to duplicate. According to Sara Place, senior director of sustainable beef production research for the National Cattlemen's Beef Association, those whole-muscle cuts are more than half a steer's carcass, and the biggest share of the profits. What happens if demand for hamburger goes down, but demand for steak doesn't? We'll still need the cattle to satisfy the whole-muscle market.
It's a fascinating and important column. You can read it all here.
---
MAIN COURSE
Sure, getting dressed up and going out for a nice meal is a special treat for many. But sometimes chowing down in front of the TV can be just as satisfying. In fact, according to MSN, more people are eating dinner on their couch and in the bedroom than ever before.
The boys of summer have been in full swing for more than a month now. And that means fans are flocking to the ballparks. Stadiums have upped their food game in recent years. But it can still be a tough road to hoe if meat isn't your thing. Food & Wine has the story, via PETA, of which ballparks are the most vegan-friendly.
Either she's speaking her truth or she's looking to pick a fight. Either way Caitlin Gallagher of PopSugar makes the case for why cake pops are gross. What say you?
---
DESSERT
Why did this pop-up bakery put rusty nails and scorpions on its cupcakes? First, they aren't real. Second, it's for a very specific and important reason. The bakery teamed up with the Celiac Disease Foundation and Beyond Celiac to create a campaign designed to educate the public about people who must live gluten-free – and not because it's a diet fad. Adweek has the full story here.
---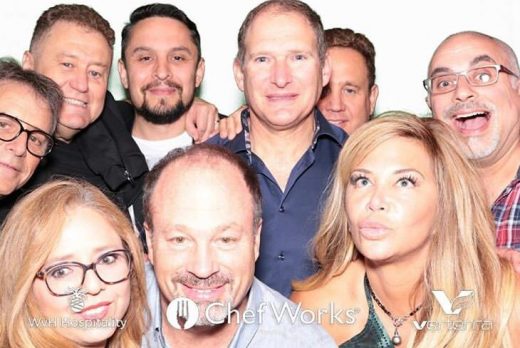 FOUND THE FORK
Still riding the high of this month's National Restaurant Association Show in Chicago, the Chef Works team is back to work after making its 24th consecutive appearance. But that doesn't mean the memories stop!
"The opportunity to connect with the biggest decision makers in the industry each year provides us with knowledge and the tools to make Chef Works gear better and better," said Amanda Stuckey, vice president of marketing for Chef Works. "But it's not all work. Our after party was a huge success and continues to be one of the highlights for the chefs and industry leaders who attend."
To see more of Chef Works at the NRA show, be sure to follow us on Facebook,  Instagram, Twitter and LinkedIn. Be sure to tag us with #FindTheFork and #ChefWorks.
---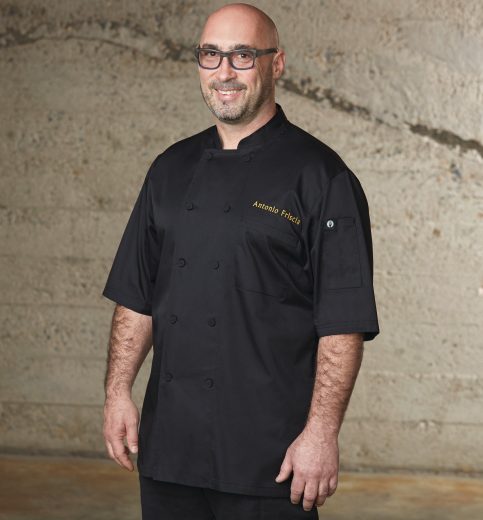 WEAR OF THE WEEK
There aren't many chef coats out there that check the boxes of comfort and affordable cost. Good thing we've got the Montreal Chef Coat!
The short sleeves and Cool Vent™ panels are perfect for hot kitchens and warm weather. It's got the storage options you need with thermometer and chest pockets and it comes in black or white. It's a Chef Works bestseller for a reason!
---
Quote answer: Ruth Reichl.