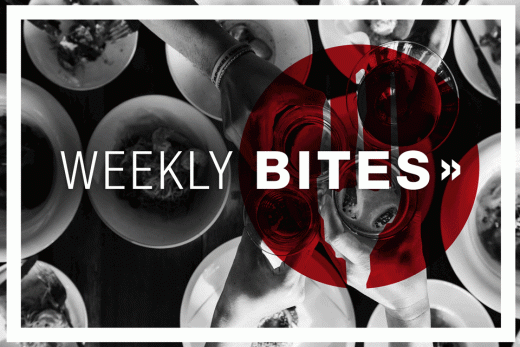 Welcome to Week 33 of 2020. Chef Works® Weekly Bites is where we take a dive into the notable and fun food stories of the week.
---
APPETIZER
You don't have to look far to find stories about the world being a scary place. But look a little deeper beyond the anxiety-inducing headlines and there are plenty more that remind you that there is so much good in the world.
Our opening story this week is about a couple in Ohio who got married and then donated all of the food from their wedding reception to a local women's shelter. The bride even served food in her wedding dress and the groom in his tuxedo. And no, I'm not crying, you're crying.
Tyler [Tapanja], who dressed in a black and white tuxedo, and Melanie [Tapajna], who wore her white lace wedding gown, kept their face masks on and put on gloves and hairnets to serve the food.

They served fried chicken, green beans, salad and mac and cheese to a total of 135 women and children, according to Rich Trickel, the CEO of The City Mission.
Here's the story from (sniffle) CNN.
---
MAIN COURSE
---
DESSERT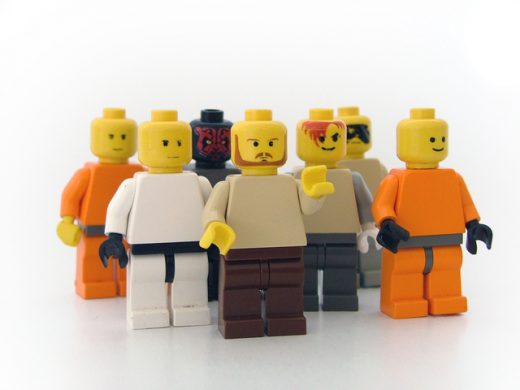 (Photo by Santiago Cornejo from FreeImages)
The Chef Works blog might be "fudging" it a bit by calling this a dessert story, but 1) it's too funny not to share and 2) there is a tie-in to a dessert.
Apparently a New Zealand boy had a Lego piece stuck of his nose (unbeknownst to his parents, naturally) for two years! It wasn't until he took a long whiff of a cupcake that his nose began to hurt. Moments later, he blew out what appeared to be a minifigure arm. Fox 8 in Cleveland has the report.
And I think we can all agree the morale of the story is to always smell your cupcakes. You never know what you might find.
---
FOUND THE FORK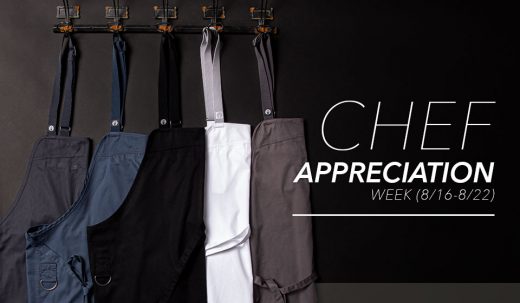 Did you know this week is Chef Appreciation Week? We've been blasting it on our socials, our website and on our blog.
We're saying thanks two different ways. First, we're doing a free product giveaway — where you could win a Brio Chef's Bib Apron and a six-pack of SKILD SERIES™ face coverings. Enter to win on Facebook or Instagram. Follow us for details!
But that's not all. We're also doing A SALE!
From now until 11:59 p.m. PT Saturday night (Aug. 22) take 30 percent off of orders of at least $200 (excludes SKILD SERIES™ face coverings).
Make sure you follow all of our social channels so you can stay up to date on sales, product information (and awesome blog posts).
---
WEAR OF THE WEEK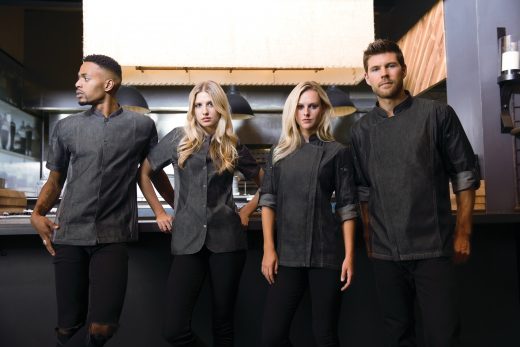 Rethink what you "thought" was culinary fashion. The Gramercy Chef Coat (available in styles for men and women) and the Tribeca (for men) and Chelsea (for women) have been breaking all of the rules for nearly have a decade.
Edgy, yet still efficient, you'll find these 100 percent, lightweight-cotton denim coats in food trucks, hotels and fine dining establishments. Break away from the classic look and discover a side of yourself that isn't shackled by traditional boundaries.
---
Get caught up on last week's Weekly Bites here.