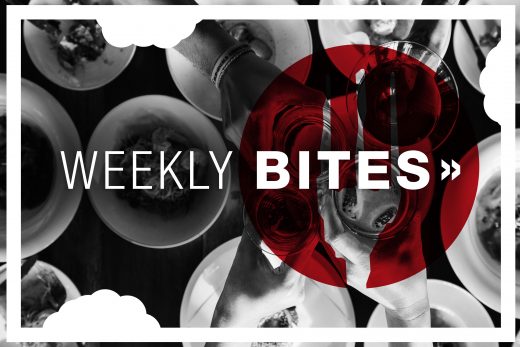 The Chef Works blog is thrilled to launch the redesign of its weekly links column – formerly known as Chew on This. Chef Works Weekly Bites will still contain links and news from the food and hospitality industries. But we'll take a deeper dive into a couple of stories while sprinkling in some fun facts, company news and products we think you'll love! And just for fun, we'll kick off each week with a food-related quote. Do you know who said it? (Answer at the bottom).
"There is no love sincerer than the love of food." 
---
APPETIZER
There are two big events coming up in the next week: The Super Bowl and the start of the Chinese New Year. We're going to hit on both. But first up, we celebrate the impending Year of the Pig!
To get us in the mood for the Chinese New Year, which officially starts next Tuesday, Food & Wine talked to eight chefs who shared their favorite memories from New Year celebrations.
Here's an excerpt from Sheridan Su of Flock & Fowl/Fat Choy:
"When I think about Chinese New Year, my thoughts bring me back to my childhood. Although I love the firecrackers, the music, the lion dances … my absolute favorite memories are of the feast. Roasted goose, whole king crab, dumplings, abalone, glutinous rice rolls, and more would completely fill several tables. It was usually the best meal of the year."
Be sure to check out the entire story!
---
SUPER-SIZED MAIN COURSE
Before we can start celebrating the Chinese New Year, we have to say goodbye to football for a few months. The 2018 season culminates this Sunday with Super Bowl LIII when the New England Patriots and warhorse quarterback Tom Brady go for another title against the upstart Los Angeles Rams and rising star Jared Goff.
As you'd expect, there are a few stories out there centering on Super Bowl food news.
The price of a ticket might be up, but the concessions at Mercedes-Benz Stadium should be manageable, writes CBS. One problem … no Chick-fil-A on Sundays.
Delish dishes up 74 Super Bowl Party foods that will score.
Maybe the Super Bowl isn't your thing, but the Puppy Bowl is! Food Network has some Pawsitively adorable snack ideas for fans of the doggos.
And keep an eye out on our blog for an original recipe this Friday!
---
DESSERT
We can't talk dessert this time of year without thinking of Girl Scout cookies. They are delicious, addictive and taking over our neighborhoods and grocery store fronts. So how did our national obsession get us here? Vox breaks down the history of our cookie infatuation.
---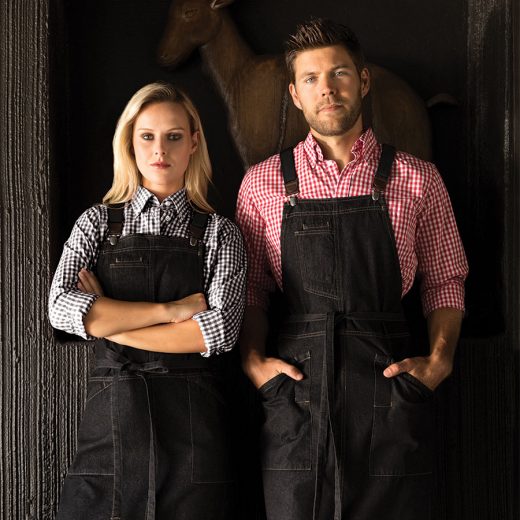 WEAR OF THE WEEK
The Berkeley Apron is the perfect for-all-seasons option for function and fashion in your kitchen or bringing a little edge to the front of the house. There are more than 320 style and color combinations with the mix-and-match suspenders and waist ties! Want to know the innovative story behind this industry-rocking apron? Read more here!
---
Quote answer: George Bernard Shaw