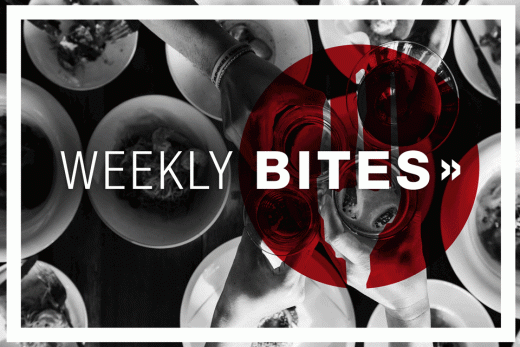 Welcome to Week 6 of 219! Chef Works Weekly Bites is where we take a dive into the fun food stories of the week.
First up is guess the quote:
"I cook with wine. Sometimes I even add it to the food."
Do you know who said it? (Answer at the bottom).
---
APPETIZER
There was a time when "word of mouth" literally meant one person verbally endorsing or criticizing a restaurant and formal reviews were the arena of professional critics. But review sites like Google, Yelp and TripAdvisor have changed the game. Anyone can be a critic.
Fortunately, Eater put out this piece, which is nothing short of a public service announcement, on how to write a review without overdoing it on the vitriol.
It's packed with useful tips that most would consider common sense in a civilized society.
"General statements like "The food was awesome!!" or "The steak sucked" aren't particularly helpful to a reader, nor are they helpful to a restaurant owner who might be reading their reviews in search of actionable feedback. Unless it's, say, a walk-up window or a takeout-only spot, aim to cover the three big points — food, service, and ambience — and be specific about what you liked (and what you didn't)…"
For the sake of restaurant owners, here's hoping your patrons give it a thorough read!
---
MAIN COURSE
Of course, the Super Bowl was on Sunday. And if you suffered through the insufferable performance on the field, then hopefully you at least got some respite from the commercials. Some were hits, others not so much. From a food/beverage perspective we were big fans of the Bud Light/Game of Thrones tie-in and Stella Artois bringing "Carrie" and "The Dude" together.
Here are a few reviews:
Like them or not, they certainly created buzz and chances are you were (and maybe still are) talking about them at the water cooler.
---
DESSERT
Are you still stuck in 2018? Maybe it's time to let some things go … like, say, carrot hot dogs. That's one of the food fads that We Are Chefs is recommending you leave in the rearview mirror this year. And while your taste buds might miss those delicious bacon donut burgers, your arteries certainly will not.
---
FOUND THE FORK!
In last week's "Wear of the Week" we told you about the Berkeley Apron. We weren't kidding when we said it exceeds levels of awesomeness. And to prove it, we spotted the Berkeley – the full and the waist – in a couple of videos on the "Taste of Home" magazine website.  Check them out!
Be sure if you see the Chef Works logo out and about, snap a pic and tag #FindTheFork!
---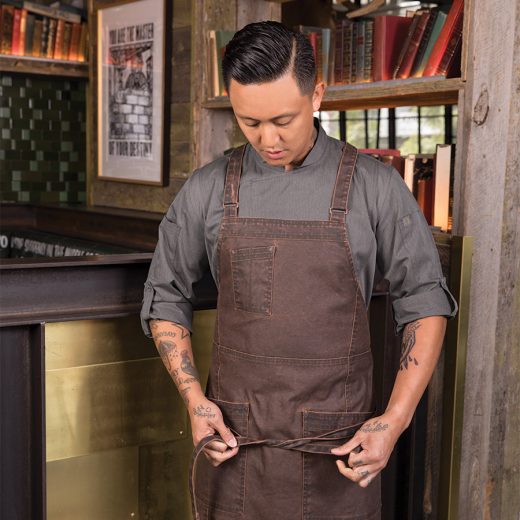 WEAR OF THE WEEK
Want to add a little extra comfort and style into your kitchen? Think about giving the Hartford Chef Coat a try. With five different colors to choose from, it's packed with features you are going to love – ranging from the Cool Vent™ sides so you don't overheat to the multiple pockets and zipper closure. It's available in a women's and men's fit.
---
Quote answer: W.C. Fields