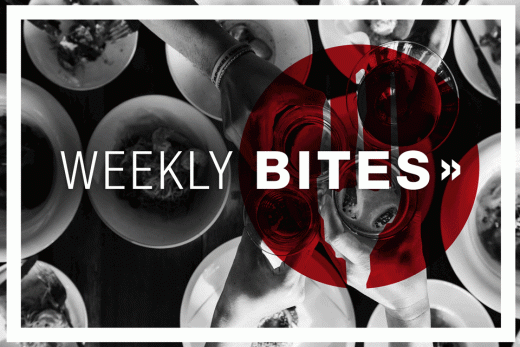 Welcome to Week 28 of 2020. Chef Works® Weekly Bites is where we take a dive into the notable food stories of the week. We took a break from the traditional Weekly Bites for a couple of months to bring you news, links and resources specific to the COVID-19 pandemic and how it impacted the hospitality community.
Moving forward Chef Works will continue to use all of its media channels as a reliable resource for our readers, friends and customers.
---
APPETIZER
The regulations and requirements seem to be changing day-to-day and from state-to-state. Yet one thing remains the same – restaurants need business and they need help.
But what's the best way to support them? One theory is that dining-in is not the way to go right now. MSN has the report, by way of the USA Today Network.
You've heard the argument that spending money at a local place is crucial to keep it in business and its staff employed. But is a parade of people coming in, some of whom unknowingly may have the virus, really fair to those who work there? Are you, in other words, helping or hurting the people involved in the restaurant business by dining out?
You can read the full story here.
---
MAIN COURSE
If you are choosing to dine-in, however, please show up to your reservation. London-based, Michelin-starred Chef Tom Kerridge called out and blasted 27 diners who failed to keep their reservations Saturday night on Instagram. Here's the story from Insider.
With so many restaurants pivoting to take-out over the past five months, some sustainability measures have taken a hit. Fortunately, Johnnie Walker will be available in paper bottles starting in 2021. Read the story from Food & Wine.
Avocado toast was SOOOOO pre-pandemic. Let the age of avocado milk begin – so says People Magazine.
---
DESSERT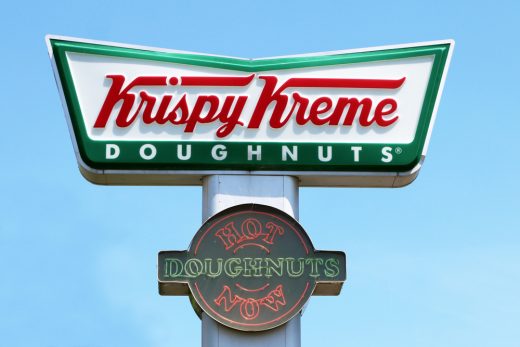 The folks at Krispy Kreme want to make sure you can celebrate their 83rd birthday in style. This Friday, if you buy a dozen donuts, you'll get a free dozen (seriously!) Be the office hero, or simply have yourself a wild Friday night.
Read more about the deal here from Yahoo!Life.
---
FOUND THE FORK
Watch the final chapter of Sound Bites with Chef Maeve Rochford, up now on the Chef Works YouTube channel!
See the latest videos and stay connected with Chef Works on our other social channels:
---
WEAR OF THE WEEK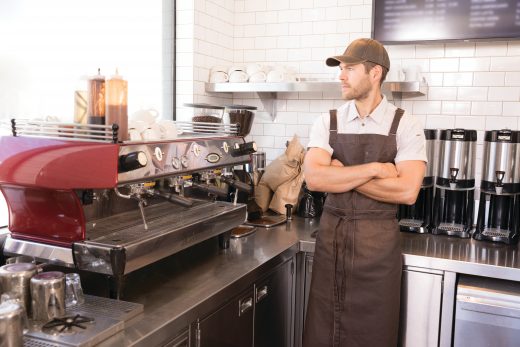 Walking the line between rugged and refined, the Galveston family of aprons are on-trend and innovative.
Part of our Urban Collection™, the Galveston is available in four styles – including cross-back styles for the Chef's Bib Apron and the slightly shorter-cut Bib. There are also bistro and half-bistro styles that work for all corners of hospitality – and beyond.
The 100 percent cotton canvas fabric, with artisan finish, is as durable as it is sleek and fashionable. There are plenty of pockets on all styles and the side-saddle stitching adds an attractive textural element.
Explore the Galveston family – and the entire Urban Collection™ — at chefworks.com.
---
Miss last week's Bites? Get caught up here: Week 27
---
Read more about the Chef Works SKILD SERIES™ of face coverings!