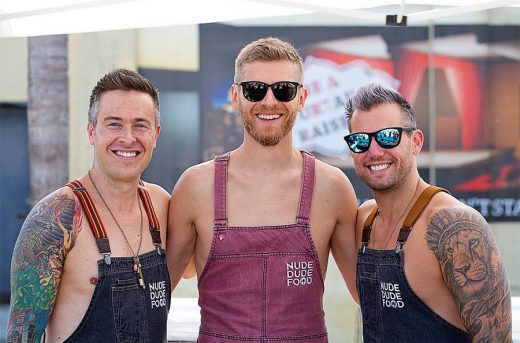 ---
The first-ever WASTED: A Celebration of Sustainable Food, was a rousing success with some of the nation's best chefs and mixologists converging on San Diego for a day of food, fun and sustainable bites and cocktails from ingredients that would typically be discarded.
Hundreds attended the sustainable food cooking competition that raised approximately $48,000 for Kitchens for Good. Chef Works served as the title sponsor, provided specially-made chef coats and aprons for all of the participants and granted Kitchens for Good $25,000 to help make the event happen.
The Nude Dude Food team of Ryan Van Voorhis and Seth Bradley from Chicago – sporting their signature aprons-only look — won the Savory Event. Thiago Silva of Boston won the Pastry Competition. And San Diego's Christian Siglin was named top mixologist. The winners were determined by attendees voting on their favorite dishes in each category.
"The creativity of all of the chefs and mixologists was so inspiring," said multi-award winning celebrity chef Elizabeth Falkner, who served as the emcee for WASTED. "The movement of eliminating food waste and focusing on sustainability is gaining tremendous momentum and events like this will help bring it to the forefront."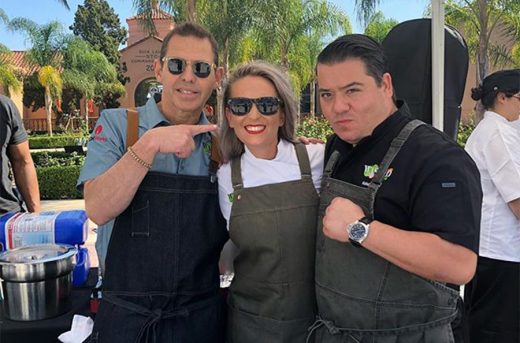 While the order of the day was fun and festive, the purpose of the event was not lost among the merriment.
"We had an idea of what we wanted this event to be and it turned out to be so much more," said Chuck Samuelson, founder and board member of Kitchens for Good. "We're humbled by the outpouring of support from the community, the chefs and the companies that answered the call to bring awareness to some important issues in the food industry."
Many of the chefs shared their expertise with advice for consumers and how they can be more aware of the food they are wasting. Kaela Bluff, a mixologist who was representing Boochcraft, said cocktails are a great place to start scaling back on waste.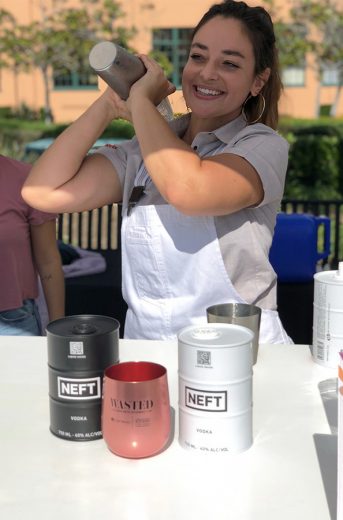 "With beverages, it's just about getting creative," she said. "Sustainability is respecting what you have and making sure you know how to use it. I think the biggest misconception is you need a ton of experience to make a good cocktail. My rule of thumb is the simpler the better. Use ingredients you feel good about. As long as the quality is there, you're going to make a good drink."
The Nude Dude Food team said they were humbled by their victory and were happy to catch some California sunshine for a great cause.
"The talent at this event was amazing and we're honored to have won," said Bradley and Van Voorhis. "Food sustainability is an issue we take very seriously and I think with just a little bit of education, people at home can start making a difference in their own kitchens. We're thrilled to have helped raise money for an amazing cause while educating people about sustainability."