Welcome to Week 5 of 2018! If you haven't heard, it's Super Bowl week. Be sure to check back on our blog in a couple of days because we've got some amazing Super Bowl party recipes from a couple of our brand influencers that they crafted just for us (hint: They don't wear shirts). But for now, enjoy this week's Super Bowl-themed links.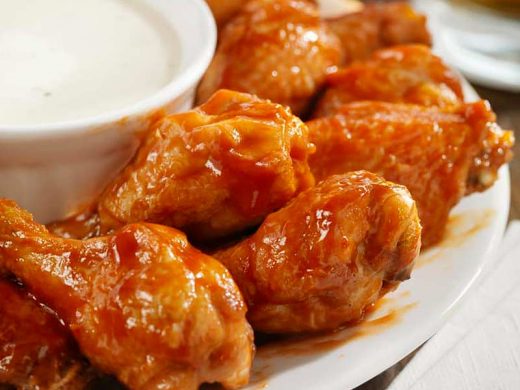 No surprise, chicken wings are a big deal on Super Bowl Sunday. How big of a deal? Glad you asked. Because the National Chicken Council just happens to have some poultry stats that are far from paltry. They estimate fans will eat 1.3 billion – that's BILLION with a bawk, bawk 'B' — this year. In their words, that is "394 million feet of chicken wings – enough that a chicken could cross the road 13 million times."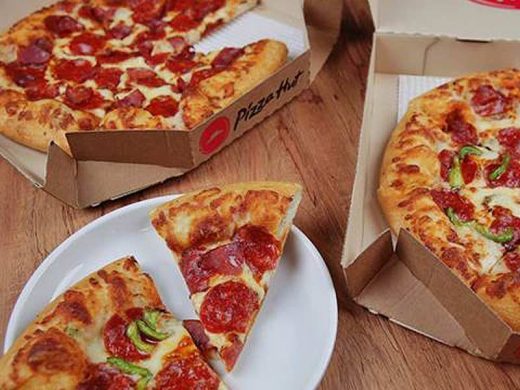 Courtesy Photo / Pizza Hut
Another Super Bowl Sunday staple is, of course, pizza. Via Today.com, Pizza Hut has a plan to give away a free, medium, two-topping pizza to all of its rewards members … with one very specific caveat. The record for the fastest Super Bowl touchdown must be broken. No easy feat. Back in 2007 Devin Hester needed only 14 seconds to return the opening kickoff 92 yards to give the Chicago Bears a 7-0 lead over the Indianapolis Colts in Super Bowl XLI (the Colts ended up winning 29-17). So if you want your free pizza, hope for a quick touchdown!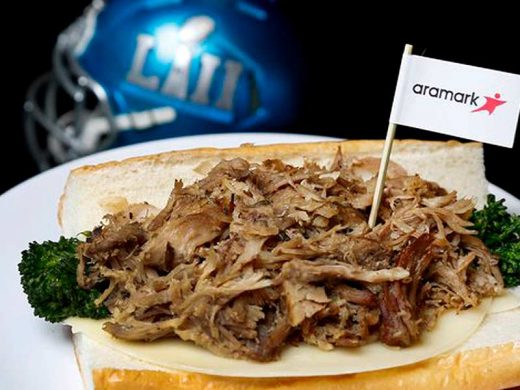 Courtesy Photo / Aramark
If you're fortunate enough to make it to the big game, being played at Minnesota's U.S. Bank Stadium in Minneapolis, be sure to check out some of the specialty foods they'll be serving up. It's a Minnesota twist on regional foods of the two participating teams – Philadelphia and New England. Among the goodies that are on the menu, South Philly Roast Pork and New England Clam Roll sandwiches. Sports Illustrated has the details here.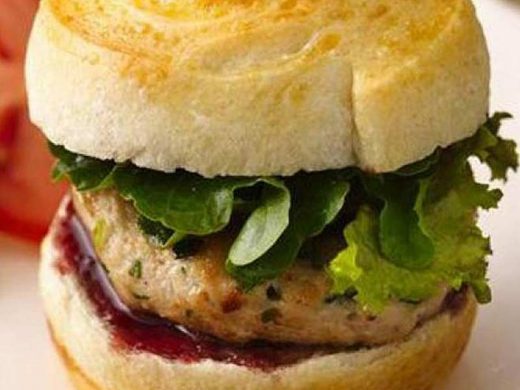 Courtesy Photo / Pillsbury
What Super Bowl foods are people in your home state searching for? Depends on where you live. Folks from Iowa want pigs in a blanket, while the people in Colorado want taco pie. From The Daily Meal, we have the state-by-state checklist generated by General Mills. See where your state stacks up.