While you're busy running service, we're scouring the Internet in search of the latest and greatest stories to hit the airwaves. This week, Tasting Table crowns America's next pit masters, wellness reigns supreme in the restaurant industry, and Life & Thyme breaks down the new rules for craft beer.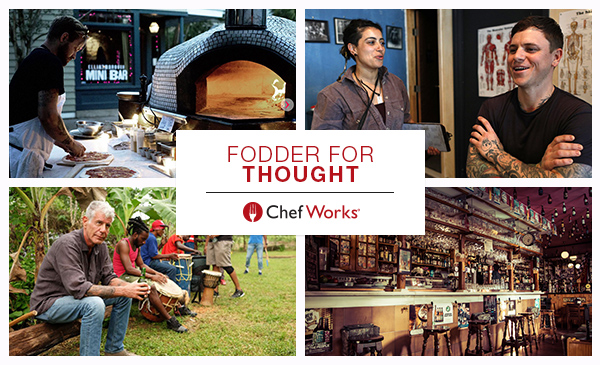 Tasting Table | Smoke and Mirrors
The next generation of pit masters has arrived. "Meat" these BBQ up-and-comers, and set your GPS to any one of these pit stops for what's sure to be a finger-lickin' good time.
Life & Thyme | A Drink for the People
Back in the day, it was pretty simple: Bud, Bud Light, Coors Light, Heineken, New Castle, and Sam Adams. These classic American suds ruled the tap handles for nearly half a century and showed no signs of abating – until craft beer came along, that is. Culinary publication Life & Thyme breaks down the different types of craft brews, how to navigate a 21st-century beer list, and how to pronounce "gose" like a pro.
NPR | New Businesses Give Restaurant Workers The Tips They Ache For: Wellness
No one ever said hospitality was an easy job. With the average tenure for industry employees a mere 2.2 years, employees are regularly plagued with hazardous working conditions, little-to-no health benefits, and sky-high stress. A new crop of wellness experts has begun to offer their services, especially to hospitality folks, helping them get through a shift with lesser pains and a new outlook for overall improved wellness. The result? A new focus overall on employee wellbeing for the better. 
Eater | Anthony Bourdain Has a New Comic Book in the Works
As die-hard Bourdain fans, we pretty much fawn over every little think AB does – from his Parts Unkown series, food hall vision, and dinner plans with POTUS, we simply can't get enough of this storied impresario. So when news dropped that he's working on a chef-centric comic book series, well, our fan-girl heads nearly exploded from excitement. Let the countdown to "sometime in 2018" commence!
SaveSave
SaveSave
SaveSave
SaveSave
SaveSave