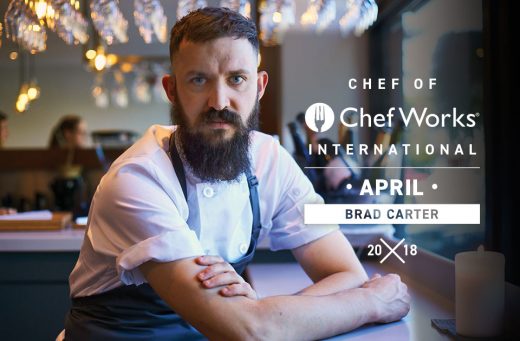 It all started when Chef Brad Carter entered a pizza competition when he was 11. Little did he know that it was the beginning of a culinary circle that would eventually lead him back to his hometown of Birmingham, England.
His journey from then till now took him to the University College Birmingham, France, Menorca and London, among others. But he completed the circle in 2010 when he opened Carters of Moseley back in his hometown where it all started.
"It was always my dream to open my own restaurant and now I'm lucky enough to say it's a reality," Carter said. "To have done it in my hometown is an added bonus. But just because my name's above the door [that] doesn't mean I've achieved all my goals."
Carters of Moseley has received numerous awards, including a Michelin Star, two AA Rosettes and the Good Food Guide Restaurant of the Year. Carter's goal when opening the restaurant was to celebrate local British produce while putting a modern spin on UK food.
"Every day I challenge myself to excite people with my cooking," Carter said. "To give you a taste of the food I love to cook and to serve up food you can't get at home. I want my passion for cooking to come through with every mouthful and for every dish to take you on a culinary adventure."
He describes his kitchen as cool, calm and collected.  Much like the city he loves.
"Birmingham is my favorite city because it's my hometown," he said. "It has an [amazing] food scene, great clubs, great architecture and I love how it has the pace of London, but with less people, so you can still chill."
---
Follow Chef Brad Carter on social media!
@chefbradcarter
---
---