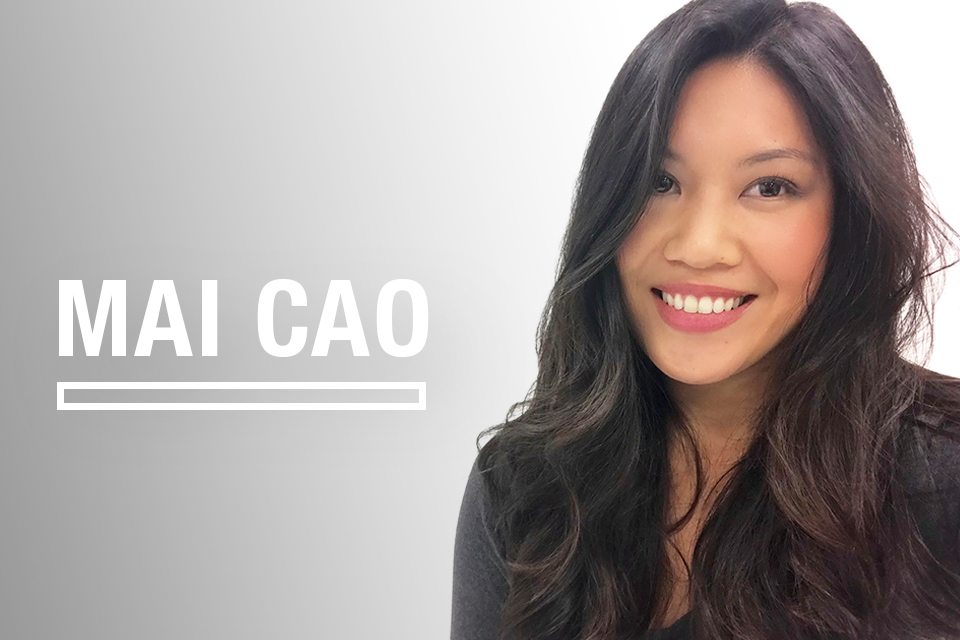 Do you follow Chef Works on Facebook, Instagram and Twitter? Do you get our company updates on LinkedIn or love our stories on Snapchat? Almost all of that content comes from the always-in-motion-mind of Mai Cao, the social media and sponsorship strategist for Chef Works.
Mai took some time to chat with us about her two years with Chef Works, the evolution of social media and digital marketing and what's on the technological horizon.
---
Give us your origin story.
Mai Cao: I've always had a special fascination with food. As a kid, my friends and family pointed out that my eyes would flutter every time I ate something I really liked. But at that time I never envisioned a career in the industry because I didn't know it was possible to get paid working with something I loved so much.
I went to UC Santa Barbara and studied business economics and music because I had played classical piano since I was 7 and I figured a business degree would be more versatile in the 'real world.' I picked up songwriting with a guitar in college because I couldn't fit a piano in my room.
---
So how did you start in social media?
Mai Cao: I got my start working as a marketing and social media coordinator for a television chef right out of college. I fell in love with the 'likes' and got hooked on helping shape and develop someone's image and reputation. I went on to consult
with culinary brands to grow their social media footprints and later found myself at Chef Works.
What's interesting is that I actually don't use social media much in my personal life. I think there can be a lot of pressure on people to present themselves a certain way online because there is pressure to show an idealized version of yourself. I think it's cool that I can do that for someone else without having to feel the social stresses of doing it for myself.
Plus, it's already a lot of work to manage multiple accounts at once.
---
How is the use of social media changing marketing strategies?
Mai Cao: Social media allows us to be in constant communication with our audience and have direct insight on what is being said about our brand. You can learn from every post because the online community doesn't hold back. There are a wide range of opinions and people aren't shy about sharing all of them.
Chef Works' marketing strategy appreciates how social media helps build and safeguard the brand that our team has worked so hard to create. Right now we're hot on influencer marketing and we're talking to chefs from all over. With social media, we can reach anyone in the world, right at our fingertips. No need for phone numbers or email addresses now. You can slide into their DMs (direct messages) and that's your new inbox.
---
What is the industry trending to? What's going to be on social media channels in the next couple of years?
Mai Cao: Everything being live; everything being candid and unscripted; more 'of the moment.' Social media hubs like Facebook are giving more priority to live content.
The idea of 'stories' have taken off. Facebook, Instagram, Snapchat all have stories and these are video snippets into someone's life and into company culture. That's probably only going to get more popular. Consumers are becoming more aware of what a brand's morals and values are so pulling back the curtain and celebrating the people behind a brand is really important.
---
If you weren't a social media genius, what would you be doing?
Mai Cao: I think I'd still be in the culinary industry. But I'd also find a way to get paid while be surrounded by puppies.
---
Follow Chef Works on social media.
@ChefWorksHQ
@Chef_Works
@chef_works
---