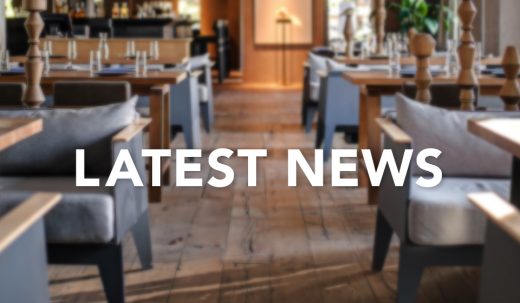 Chef Works is committed to supporting our community by providing important and relevant news through our media channels. Here are some links and resources we thought you'd find important.
---
HAPPENING NOW
With each passing week, more and more models and suggestions arise for how to safely open and operate restaurants in the age of COVID-19. It can be a lot to take in. Fortunately, CNN breaks down a lot of it in this article.
They look at some re-opening factors, including employee safety, social distancing within the space, maintaining ambience and utilizing technology.
Many operators also foresee a greater use of personal smartphones to access the information online. In addition to printing disposable menus, Ferrara at The Gaslight Group will have "a QR code that will allow you to scan with your phone and see the menu on your own personal device," she says. Menu specials will also be posted on social media.
You can see the full report from CNN here.
---
HAPPY NEWS
Celebrity Chef Guy Fieri had already helped raise millions of dollars through his collaboration with the National Restaurant Association. Now he's also helping feed first responders in his hometown. Here's the story from the Press Democrat.
If you're on social media, then no doubt you've seen the rise of TikTok over the last couple of months. Lots of people have lots of time on their hands. Hence – "Frog Bread" has become a thing. Want to know more? Check out Taste of Home.
Speaking of free time. Musical hot dogs? Sure, why not. Thanks Food & Wine.
---
STAY INFORMED AND SAFE
There are a lot of questions right now about workers' rights as businesses start to re-open. This certainly applies to hospitality – where chefs and front-of-house staff will be exposed to a lot of people. Yahoo has a good Q&A about worker rights.
Since we're asking questions, can COVID-19 live on my phone? What about on money? I'm a runner. Should I wear a facemask when I'm running or cycling? The Associated Press looks at all of these on their highly informative "Viral Questions" page.
---
CONNECT WITH CHEF WORKS
We're using all of our media channels to communicate important and reliable information to our community. Make sure to follow all of our socials.
---
DON'T FORGET TO SMILE
If you know the episode, then you'll remember this was supposed to be a traditional English Trifle.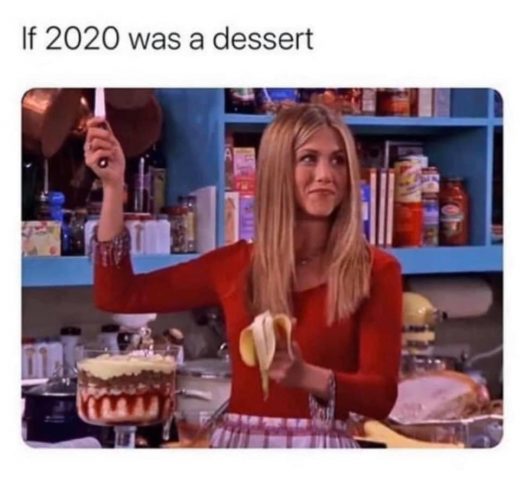 ---
ON THE BLOG