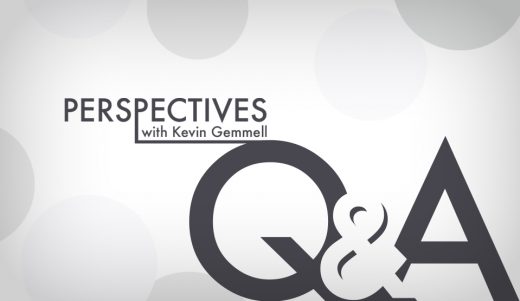 Perspectives is a short-form Q&A with culinary and hospitality professionals navigating the new landscape. Each week we'll hear from different members of various communities about their experiences in the COVID era and how they are helping their business, guests and community move forward. If you work in hospitality and would like to be featured in Perspectives, please email kgemmell@chefworks.com
---
Chef Works has a long heritage of celebrating and supporting those who serve others. Not just food – but also our country. Whether that's recognizing Blue Star Families or giving veterans a voice, we're honored to share this space with those who give so much for so many.
On Veteran's Day last week, we connected with Chef Donald Royer to talk about his time in the Air Force, his transition after the military and what he loves most about his job.
For this week's "Perspectives," we get to know a bit more about Chef Royer, the corporate executive chef and partner at Ginger Monkey Gastropub in Chandler, Ariz.
Chef Works: How did your time in the military shape who you are today?
Donald Royer: The military shaped me in many ways. Never be late, work hard and pay attention to details. I went in the Air Force to be a linguist, but things changed and I went into culinary and hospitality. Many civilians don't realize that the Air Force also has an amazing Culinary and Hospitality Program.
Having spent a lot of my time in the military abroad in countries such as in England, Germany, Puerto Rico, Japan, Italy and the Middle East, I had access to very diverse food cultures. When I returned stateside, it was to the Gulf Coast in Florida and I loved everything about the ocean.
But having lost best friends and brothers during my time in the military has changed my outlook on life. Being a veteran of a foreign war and having post-traumatic stress syndrome has changed me in many ways — some good and some bad.
---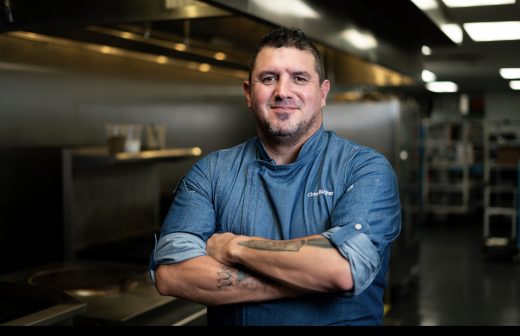 ---
Chef Works: How did you decide on culinary after your time in the Air Force?
DR: After leaving the military, it's quite a transition. Many civilians in the 90's didn't know how to equate what military rankings are, nor did they care.
So how do I sell myself?  During my time in the Air Force, I was fortunate to work a part-time job for five years for a company called Ruby Tuesdays in Ft. Walton Beach, Fla. We were a training store, so I was able to train other full-time managers who were coming aboard. My journey included running food and beverage for senior assisted living facilities all the way up to running a large-scale airport and hotel food and beverage operation.
Chef Works: What were some of your earliest culinary influences?
DR: My brother and I were adopted by an Italian-German Family. Mom's side was from Sicily and Dad's side was more European. Both were large families, and both were frugal and didn't waste food.
Our grandmother on my mom's side cooked a lot of Italian foods. We had a family cookbook that had a lot of 'Italian Celebs' and our family secret recipes that were handed down to me. Our grandfather utilized the garden so we were always using fruit and berries from trees. We hunted and fished.
Funny enough, my brother also became a restaurateur in Iowa.
Chef Works: What do you love most about what you do?
DR: I love coaching and development. It's extremely gratifying to know that you have made a positive impact on someone's life and career. I like to ask people, 'How can I develop you to be the best you?' I see others with high potential and those who need more guidance. Through that, you build relationships. It's why I decided to build a website that would help feature and brand other chefs. I'm also heavily involved in Veterans of Foreign Wars Post 720, the Phoenix Cancer Support Network and LGBTQ organizations.
Want more Perspectives? Email kgemmell@chefworks.com for a chance to be featured.