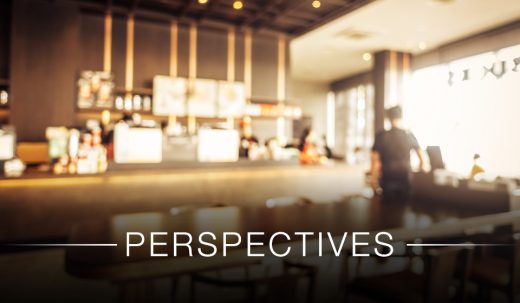 Perspectives is a short-form Q&A with culinary and hospitality professionals navigating the new landscape. Each week we'll hear from different members of various communities about their experiences in the COVID era and how they are helping their business, guests and community move forward. If you work in hospitality and would like to be featured in Perspectives, please email kgemmell@chefworks.com.
---
Since its inception, "Perspectives" has taken you from coast to coast. But we've never left the lower-48, until now.
This week, Chef Brandon Torres of The Outrigger Canoe Club on the Hawaiian Island of Oahu joins us to talk about life on the islands, overcoming personal demons and the power behind the word "Aloha."
Chef Works: What's the vibe on the islands right now? How are people – and the industry – working through the pandemic?
Brandon Torres: One thing about the islands people don't really know or won't understand until they've come here is the word 'Aloha.' It means more than just hello and goodbye. It's a word that's about energy and vibe. It's a feeling that captures the aloha spirit.
No matter where you go, everyone is always courteous, grateful, loving and smiling. Aloha says it all. I'm surrounded by people who truly love their lives.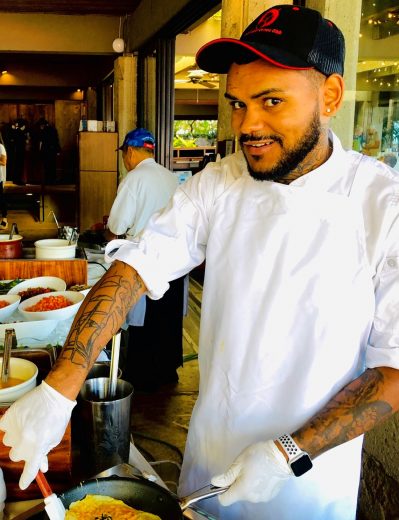 Chef Works: That said, tourism is such a huge part of life on the islands. How have businesses had to shift?
BT: You could drive all of Oahu in a day. COVID-19 has been difficult for us as an island, because when you really think about it, everything is imported and a lot of local, fresh produce is limited. It's been manageable for restaurants that have been established for decades. But unfortunately we're seeing 'mom-and-pop' restaurants with 1st– and 2nd-generation families cooking their native food are looking at possibly closing their doors.
But hopefully we're starting to see a rebound. As a precaution, residents and tourists have a two-week self-quarantine period upon arrival. But that hasn't stopped some people from starting to comeback.
Chef Works: What brought you to Hawaii originally?
BT: I'm originally from Miami with a Jamaican mother and Puerto Rican father. You can imagine the various foods and spices I was exposed to. I originally wanted to pursue a career in medical science and a friend got me a job cooking at a restaurant that payed 'under the table' so I could buy supplies. I never really left the industry after that.
But as many know, this can be a destructive industry and I struggled with addiction. My mom suggested I move to Hawaii to get a fresh start.
I was very forthcoming about my sobriety with my general manager who gave me the opportunity at the Outrigger Canoe Club. I've never worked for a company that better supports and uplifts its employees and community.
I also believe as a recovering addict, it's my job to be available and to help guide someone else who might have a substance abuse problem.
Chef Works: What do you think it means to be a chef in 2020?
BT: For me, it means innovation and adaptation. In my free time, I'm practicing, memorizing and trying out recipes. I definitely feel like we are moving towards a more plant-based, gluten-free direction so I'm constantly playing with new organic recipes. I think all chefs have that creative side and, more than ever, there is an emphasis on 'fresh.' That includes fresh food and fresh ideas.
---
Want more Perspectives? Email kgemmell@chefworks.com for a chance to be featured.