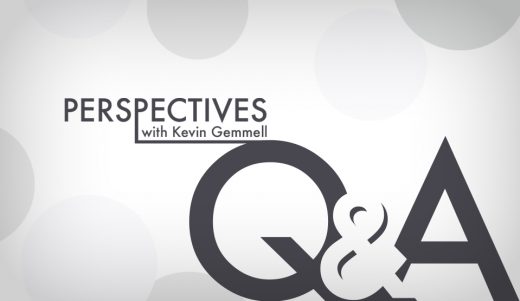 Perspectives is a short-form Q&A with culinary and hospitality professionals navigating the new landscape. Each week we'll hear from different members of various communities about their experiences in the COVID era and how they are helping their business, guests and community move forward. If you work in hospitality and would like to be featured in Perspectives, please email kgemmell@chefworks.com
---
Chef Lamar Moore made headlines last week when he announced on social media that he was stepping down as the executive chef of Bugsy & Meyer's Steakhouse in the Flamingo Las Vegas Hotel and Casino.
It's always news when an executive chef steps away. But it's even bigger because he won the job through the Food Network Show "Vegas Chef Prizefight." The show was shot in 2019 and a full-blitz advertising campaign ran in early 2020.
Then we all know what happened when March rolled around – just as the finale was set to run and Moore would be crowned the winner.
For this week's print "Perspectives" chef chatted with the Chef Works blog about why he stepped away, the surreal timing of it all and what's next for him.
---
Chef Works: What was the driving force behind your decision to step down?
Lamar Moore: Part of it is health. I realized I was getting my behind kicked. That's why I'm home. I'm back in Chicago. During the pandemic, it took a lot for us to operate and it took a lot out of me. Stepping down was the smartest decision.
And I wanted to be around my family. This pandemic has really, really taken its toll on all of us. Especially coming off of the big win on Food Network. But I really believe it was the right decision to make for me and my family.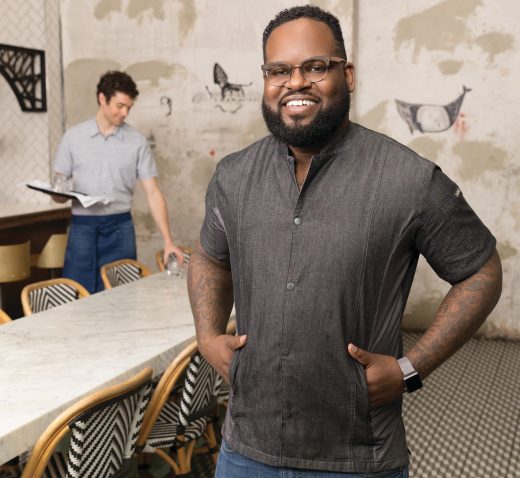 Chef Works: What was it like being on a reality show during a pandemic? The timing had to have been so bizarre and surreal.
LM: It was surreal. I finished the show and we were scheduled to open in March. I opened, obviously knowing I won the show, but the finale was supposed to be the unveiling of the restaurant. All of that changed very quickly. I was flying back and forth between February and March working on menus and the concepts, all while trying to do this secret episode to launch. All of that changed in mid-March, going from opening to not opening to trying to coordinate trips back and forth to Chicago.
Honestly, it sucked. It was my third time on Food Network, I finally win and now I'm stuck in a pandemic. People asked me how I celebrated. I didn't. You don't celebrate because you just want people to be safe.
Chef Works: So you're splitting time between Chicago and Las Vegas. What's on the horizon?
LM: People are asking me what I'm going to do next and for the first time in my life I don't have an answer. I'm going to sit and relax and just enjoy my family. I'm doing a lot of charitable events here and back in Vegas.
Chef Works: Race and social justice certainly took centerstage in 2020. You've made such a positive impact on the African-American community, and not just as a chef. How does that tie in with some of your charitable work?
LM: Chef Jeff Henderson has a project where he works with a lot of ex-convicts and we're in the process of working on a collaboration. I do a lot of inner-city work back here in Chicago, setting up multiple events.
I also recently worked with Product RED – which partners with brands that help fight AIDS and COVID. I'm doing work with a local food pantry. For me, stepping back is also giving me an opportunity to give back as much as I can right now because so many people are less fortunate and need the help.
Chef Works: What are you hopeful for in 2021?
LM: I'm looking forward to a lot more comradery. This year has given us the opportunity to come together more. More comradery. More openness. More selflessness. Less selfishness.
Even on social media, I post a lot of quotes and prayers. Sometimes we just miss a beat on just being there for the next person. I'm hopeful for more togetherness.
---
You can follow chef on his Instagram account here.
---
Want more Perspectives? Email kgemmell@chefworks.com for a chance to be featured.