"It's been a tough start emotionally to 2020 for Chef Tawnya Bahr."
The Chef Works blog wrote those words back on Jan. 20, 2020. Her adopted country, Australia, was ablaze with unprecedented wildfires. Things, we thought, couldn't get worse.
This might be a good time for the old "Hindsight is 20/20" cliché.
And yet nearly 11 months later, Chef Bahr remains unflinching in her dedication to her industry, sustainability and helping her nation not only beat back COVID-19, but to continue rebuilding from the devastation of those early-year fires.
Chef Bahr joined "Perspectives" this week for a video Q&A that covered a number of topics – among them, how Australia has handled COVID.
"The impact of Covid-19 on Hospitality is everywhere," she told the Chef Works blog. It isn't only the obvious such as restaurants, cafes and bars. It's impacting the supply chain including farmers, drivers, market stall holders, hospitality service providers and the rest. The trickle-down effect is huge. But on the back of that, we are rallying together which is encouraging."
Click the link above and follow it to our YouTube channel where you can see the full interview, along with other Q&As with culinary and hospitality professionals.
You can also catch up on previous episodes of Perspectives below.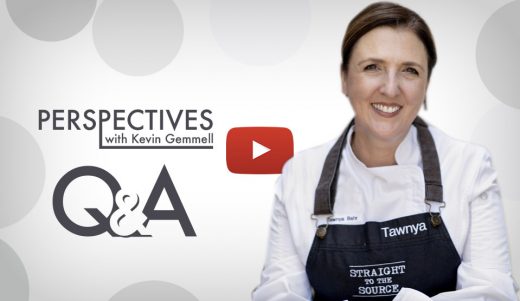 ---
Want more Perspectives? Email kgemmell@chefworks.com for a chance to be featured.