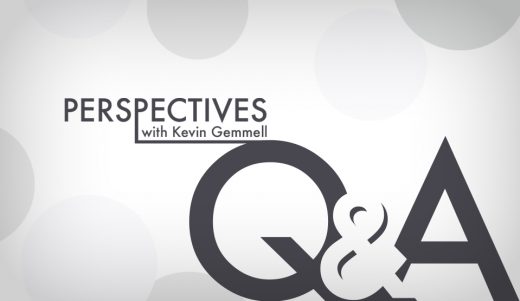 *Note From the Chef Works blog editor: Chef Works is a lifestyle, culinary and hospitality apparel brand. The opinions, views and beliefs represented in this interview do not reflect the views, beliefs and opinions of Chef Works. Portions of this interview have been edited via email, with consent of the guest, for length and clarity. 
---
Perspectives is a short-form Q&A with culinary and hospitality professionals navigating the new landscape. Each week we'll hear from different members of various communities about their experiences in the COVID era and how they are helping their business, guests and community move forward. If you work in hospitality and would like to be featured in Perspectives, please email kgemmell@chefworks.com
---
The words "x-based" have taken on greater importance in the culinary space over the last decade. With the rise of plant-based foods – particularly plant-based meats — people no longer want to just know about calorie, carbohydrate and sugar counts. They want to know the actual building blocks of where their food comes from.
One of the newest entries into this space is "cell-based" meat, which is real meat that is produced by using the cells of animals.
For this week's "Perspectives," we're joined by the Senior Manager of Communications & Operations for Memphis Meats, David Kay, who took some time to chat with the Chef Works blog via email to discuss the idea of cell-based meats and debunk a few of the myths surrounding this new science.
Kay is speaking on behalf of Memphis Meats founders, Drs. Uma Valeti M.D. and Nicholas Genovese, Ph.D.
Chef Works: Before diving into the idea of cell-based meat, how have the last eight months impacted what Memphis Meats does?
David Kay: The food and agriculture supply chain has risen to the challenge of getting food where it is needed during the coronavirus pandemic. We applaud the hardworking farmers and employees of food and agricultural businesses who have ensured that the United States continues to have a safe and reliable food supply.
For us, the pandemic has shifted the type of work we are focused on. For those who need to be physically in the office, we've had to limit the in-person research we do in favor of work that can be done remotely. Our team is immensely creative, so we've found ways to be productive even while we apply best practices like physical distancing. In fact, we've grown our team from about 45 to 75 over the course of the pandemic (and have additional open positions) and we continue to progress quickly on our key milestones including building our pilot production facility.
Chef Works: When did the idea of cell-based meat truly start to take flight?
DK: While cell-based meat has been discussed for a long time — Winston Churchill famously predicted it in 1931 — it only really started to take flight recently with the founding of Memphis Meats in 2015. At that time, there were no other cell-based meat companies. Now there are more than fifty around the world.
---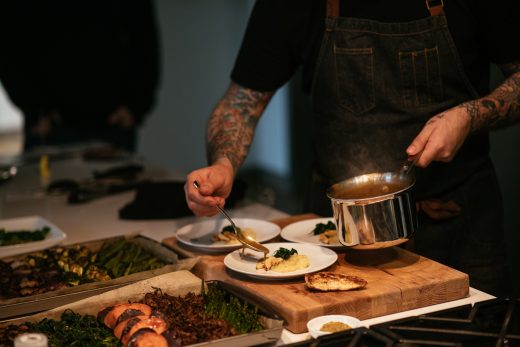 ---
Chef Works: What inspired Dr. Valeti and team to enter this particular field?
DK: Uma recognized the immense challenges facing our food system. Demand for meat is expected to double by 2050, but with livestock production requiring a third of the world's arable land and fresh water, there's simply not enough resources on the planet to meet that demand. Uma recognized that cell-based meat can help satisfy skyrocketing demand for meat, while also offering significant potential for the environment, animal welfare and public health.
Chef Works: Plant-based has the buzz of the market right now. Is there room in the market for cell-based meat, conventionally produced meat and plant-based meat?
DK: Plant-based proteins have and will continue to do a tremendous amount of good for the world, but people are always going to want to eat real meat. That's what we offer with Memphis Meats: real meat with no compromise. We expect cell-based meat will co-exist with other production methods, including livestock and plant-based proteins.
Chef Works: When I tell people about your company, the response I get is "so they are growing meat in a lab?" Is that the nuts and bolts of it?
DK: No, the products consumers eat will be produced in facilities that are comparable to beer breweries. Saying they are "grown in a lab" is inaccurate.
Chef Works: How far off are we from this becoming an industry standard?
DK: Large production of cell-based meat will require some work on our end to scale production. A few weeks ago we announced that we will be building a pilot production facility for cell-based meat. This is an important next step on the road to making delicious meat products accessible to all.
---
For more information about Memphis Meats, visit their FAQ page on their website.
For additional information about cell-based meats and other companies in the space, here is a story from MarketWatch from last month.
We want to hear what you think about cell-based meat. Leave your comments below!
---
Want more Perspectives? Email kgemmell@chefworks.com for a chance to be featured.