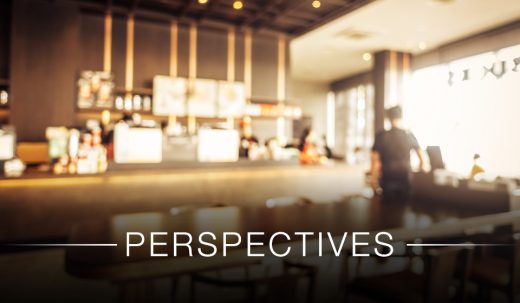 Perspectives is a short-form Q&A with culinary and hospitality professionals navigating the new landscape. Each week we'll hear from different members of various communities about their experiences in the COVID era and how they are helping their business, customers and community move forward.
---
The word "pivot" has become synonymous with hospitality in the COVID era. Independent eateries, small businesses and large-scale restaurant groups have all had to adjust to life during the national shutdown and calculate how to re-open safely.
For this week's Perspectives, the Chef Works blog is thrilled to chat with Chef Nate Johnson, director of culinary for the Garces Group – headed by James Beard winner and Iron Chef Jose Garces. The Philadelphia-based hospitality group oversees 12 restaurants in Philadelphia, New York and New Jersey.
Chef Works: Give us an overview of the last 15 weeks?
Nate Johnson: The goal was to get in front of as many people as possible and find ways we can immediately help our community. A lot of that involved changing the way our group was perceived and what we were capable of.
Things have been crazy and hectic, but also a lot of community good and team building. When March 15 hit, we made the tough decision to close all but two of our locations. We then had to make a hard pivot to focus on our to-go programs – which were pretty small. We're more sit-down, upscale, casual-to-fine dining and people didn't necessarily connect with us as having to-go. We had to change a lot of our offerings to make them more approachable from a price point to appeal to a wider range of clients.
We also had to pivot our catering company. We started feeding people in our community who couldn't feed themselves. We've been preparing about 1,600 meals a week.
The Garces Foundation has also been preparing about 250 boxed meals per week, along with the Garces Foundation Food Pantry.
CW: What are some of the practical challenges consumers might not think about?
NJ: I don't think a lot of people realize the added costs that go with stepping up a to-go program and packaging. There are a lot of extra steps and costs when preparing food to go versus in-restaurant dining.
It's one thing to wash a plate and then re-use it for another customer. Now you have to have a plate that will travel well, hold up and will go into potentially three different types of packaging. Someone has to put all of that together. Multiply that by 1,600. I think the logistical challenge was a shock to our system initially.
CW: How about the "non-practical" challenges.
NJ: After we got over that hump, it was about changing our human interaction. Let's face it, we're in the hospitality business. Being face-to-face and engaging customers is a huge part of what we do. We chat with our customers. We build those personal relationships and I think that's something that made all of our restaurants great.
But now we're limited and that's been a challenge. How do we connect with our guests without invading their personal space, while wearing a mask and not being able to share expressions? I think that took some adjusting but we've done a really great job making that transition.
CW: What do you see for hospitality over the coming months and years?
NJ: I think we've climbed an enormous mountain. There is still a lot of work to be done. But I think there is also going to be a silver lining. Struggles often shine a light on areas of improvement — not just our group, but really all restaurants. I think some issues were brought to the forefront and those are going to help create a new environment moving forward that will be to the benefit of employees. I'm excited to see how that pans out.
Follow the Garces Group on Facebook, Twitter or Instagram.
---
If you work in hospitality and would like to be featured in Perspectives, please email kgemmell@chefworks.com.
---
ON THE BLOG: Some stories from the last couple of months