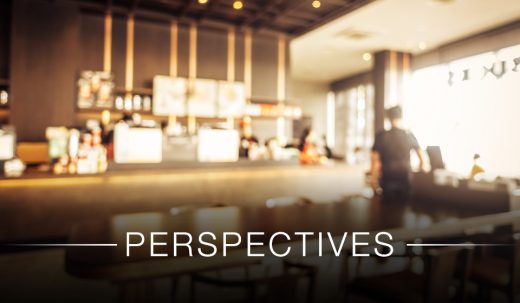 Perspectives is a short-form Q&A with culinary and hospitality professionals navigating the new landscape. Each week we'll hear from different members of various communities about their experiences in the COVID era and how they are helping their business, customers and community move forward.
---
The pull towards volunteerism has always been strong with Chef Jim Berman. At numerous times during his career, he has answered the call to feed those who couldn't feed themselves. And when the COVID pandemic struck, and he had the opportunity to again work with Chef José Andrés and the World Central Kitchen, he jumped at the chance.
The executive chef of the Chase Center on the Riverfront in Wilmington, Del., part of the Sodexo group, is currently on reassignment with WCK at the Washington Nationals' relief site. As of yesterday (Thursday), their team broke 600,000 meals prepared.
Chef Works: Tell us about your history of volunteerism?
Jim Berman: I've always been a career volunteer guy. I've been doing volunteer work since I was a freshman in high school and working with food banks. I first connected with Chef José Andrés and World Central Kitchen in 2018 when federal workers were furloughed.
As for what's going on right now, I've pretty much been volunteering since Day 1. We started at the ThinkFoodLab, which is kind of Chef Andrés' pop-up in Washington. But the numbers escalated so quickly with what was needed that we moved to National's Park.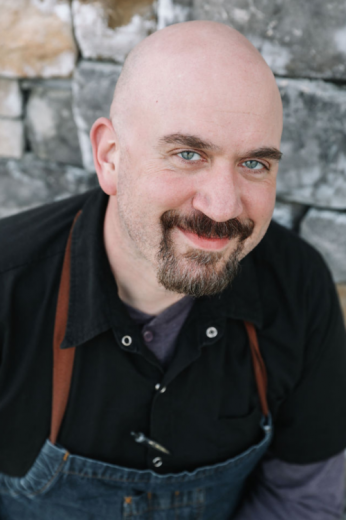 CW: More than ever, we're seeing the culinary community rise up and provide inspiring stories during a time when there aren't many. Tell us about your work with WCK and what you're seeing from the hospitality community as a whole?
JB: I think a lot of the little sparkles on the horizon that we're seeing are coming out of food and hospitality. When I first met chef Andrés, we were talking about community disasters, and I happened to be involved personally with one in Pittsburgh. He told me 'Whenever a community can't feed itself, we're there.' I think we've seen over the last few months that's not just World Central Kitchen.
I think that speaks for chefs all across the world. We comfort people by giving them one of life's basic necessities. We might not be able to put a roof on a home and we can't eradicate a virus. But we can comfort you with a great bowl of soup. We can comfort you with a well-prepared sandwich. We can comfort you with a grilled piece of chicken and some curry sauce.
Chef Works: Obviously, hospitality has been hit hard. You're an industry veteran. What's some advice you have for folks struggling?
JB: I've actually spoken a lot on podcasts about mental health. I think there was already a lot to handle with the hours and the stress of the job and sometimes feeling a lack of respect. Then you pile this on and no one could have seen this coming.
Mental health was a huge issue before. And I don't think our industry is ego-centric. Almost every industry has been hit hard. Personally, this is all I know. I'm not going to quit this and sell cars or be an engineer. I volunteer because this is what I know and this is what I do, whether I'm getting paid.
So I'd tell people to talk to someone, set realistic expectations and try to find something that makes you feel good and embrace that.
---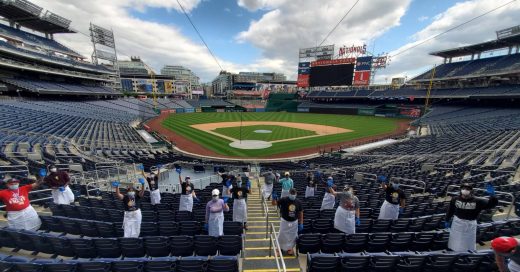 ---
CW: Your site just broke 600,000 meals prepared. Can you describe what that feels like?
JB: I think as cooks, we like to rally to something that is bigger than ourselves. That's why we do what we do to begin with – to serve and care for people. It's been incredible to see it all come together at our site.
You have folks from all aspects of life – from retired accountants to sommeliers to data analysts — all wearing the same t-shirt that says "Chef Relief Team." Those words all mean something. It is hard, repetitive work. But there is a huge element of team spirit and energy. There is a real sense of accomplishment when we announce how many meals we've created each day.
---
If you work in hospitality and would like to be featured in Perspectives, please email kgemmell@chefworks.com.
---
ON THE BLOG: Some stories from the last couple of months