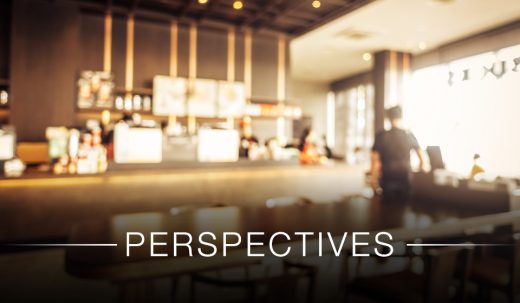 Perspectives is a short-form Q&A with culinary and hospitality professionals navigating the new landscape. Each week we'll hear from different members of various communities about their experiences in the COVID era and how they are helping their business, guests and community move forward. If you work in hospitality and would like to be featured in Perspectives, please email kgemmell@chefworks.com.
---
It's been a weird year for wine. On one hand, sales are up for many vineyards since people are staying at home because of the COVID-19 pandemic, so online sales have increased.
On the flip side, tourism is down and fires are raging across California, Oregon and Washington — three of the nation's biggest wine producers.
For this week's "Perspectives" we're chatting with Brian Matta, a certified sommelier and assistant general manager at Le Cadeau Vineyard in Oregon's Willamette Valley.
Chef Works: Let's chat first about the pandemic. How did Le Cadeau have to pivot its business model?
Brian Matta: Like many wineries, we had to close our tasting room doors for a few months and shift our focus to online sales. Our wine club members really stuck with us and were extremely supportive. We pretty much relied 100 percent on shipping.
Once we were able to re-open — which was around Memorial Day — we had to observe social distancing practices and limit the amount of people allowed in the winery at one time. Like many other wineries, we also shifted to an appointment-only. This allowed us to still welcome our guests, but limit the numbers.
But what really hurt was the lack of tourism. We rely on a lot of out-of-state travelers during the summer and I'd say our tourism was down about 75 percent.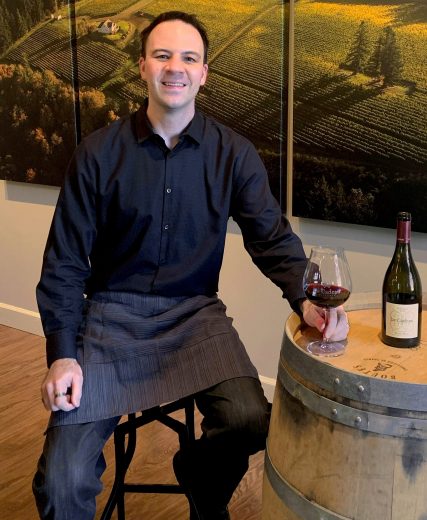 Chef Works: On top of all of that, you have these terrible wildfires that are blowing through the region. How has that impacted Le Cadeau?
BM: We certainly went through our troubles, and I know Napa (Calif.) is getting pummeled right now from the Glass Fire. But I think we were very fortunate that we were entering our rainy season. It came at the right time to not only manage the fires, but to help the fruit. Some regions aren't as fortunate and I feel for them greatly.
Chef Works: How does the smoke impact the grapes?
BM: The smoke is going to absorb into the grape itself, more so as the grape ripens. We're lucky that the smoke set in when the grapes were already ripe and ready to pick. The absorption won't be noticeable.
Our biggest issue was ash on the grapes. That's where the rain helped. Typically a solid day of heavy rain would actually be detrimental because when the grapes are ripe, they are very tender. But for this year's harvest, it's actually the best thing that could have happened.
Chef Works: How would you assess the overall state of the industry right now?
BM: Overall I think the wine industry is doing well. A couple of years ago people freaked out over the myth that millennials didn't like wine. That was really overblown. Turns out they love wine.
COVID and the fires have certainly hurt tourism. But nationally speaking, I think chefs and sommeliers are embracing the Oregon-style of wine. It has a nice balance, good acidity and it's very food-friendly.
And we're fortunate that we've had a good run of vintages. But I know other regions are going to have a tough 2-3 years ahead of them because of the fires and the impact it has on their vintage. Their recovery might take a couple of years. And we still don't know about the weather patterns for next year. Not to get too much into climate change, but let's just say we're heading in an interesting direction.
---
You can follow Le Cadeau on Facebook, Twitter and Instagram.
---
Want more Perspectives? Email kgemmell@chefworks.com for a chance to be featured.