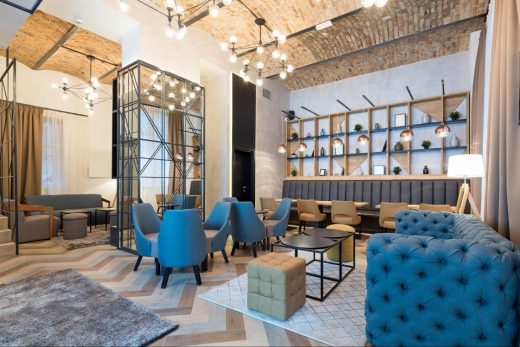 The hospitality industry is changing faster than ever, and 2022 was no exception. In this edition of Weekly Bites we're covering three trends that we predict will become the "new normal" in 2023 and beyond. 
From rising food costs to reduced menus and the return of classic institutions like the lobby bar, at Chef Works we're committed to covering what's new in the industry, so you can adapt and thrive in 2023. 
Read on to find out what's in store for the industry in 2023! 
The James Beard Foundation recently conducted their Fall 2022 survey to get the pulse of 2022 — the good and the bad — and what industry professionals think is coming for the year ahead. 
436 chefs from across the country responded to the open-ended questions. Some of the top concerns for the new year were rising food costs, inconsistent supply chains, and the increasing costs of labor.
The vast majority of chefs have increased their prices in the past year, with only 8% of respondents reporting no price increases at all. Another way that chefs are adjusting to rising prices is to simplify and shorten their menus, thereby relying on less ingredients. Supply chain inconsistencies have brought a lot of uncertainty to restaurants. In response, chefs are looking to source ingredients locally — not just to follow a trend, but to have more stability in ingredient availability.
In addition to responding to challenges, respondents expressed hope that the next generation of chefs will lead the way to creating a hospitality industry that is more equitable, diverse, and has a better work-life balance. 
For anyone running a restaurant, it's not news that vegetable prices have skyrocketed just in the past two months. Skyrocketed is no hyperbole — the price of vegetables from producers shot up 80% since 2021, and 38% just in November of this year. 
So what's leading to these truly astronomical prices? A major drought has increased the price of water for some farms, while leaving others completely dry and unable to grow crops at all. California's Central Valley accounts for most of this water loss, but it's a widespread problem in the western states. And given that western states tend to have more land to farm with — it's a problem for the whole country. 
Given the rising prices of growing food in western states, it may be worth it for restaurants in eastern states to source food locally. While locally-sourced produce is usually more expensive, given the nation-wide price increases going local may actually be the same price or cheaper. 
The pandemic was backbreaking for two institutions that complement each other — hotels and restaurants. While things looked bleak for lobby bars and restaurants for a while, time heals all wounds and the hotel lobby restaurant is coming back. 
The lobbies of fancy 5-star hotels have always been a place to see and be seen. Some of the nation's best restaurants are found in these luxury spaces, sometimes eclipsing the popularity of the hotel itself. 
New York is seeing a comeback of the classic hotel lobby restaurant