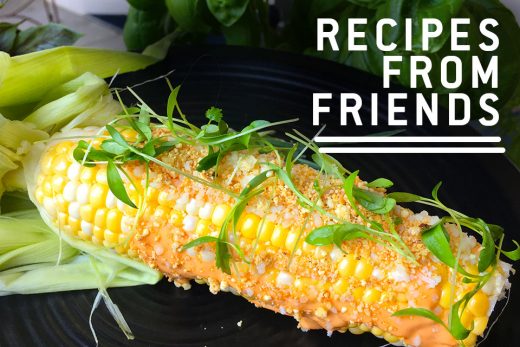 It's Father's Day Weekend! And that means sales of neckties will skyrocket, golf ratings will soar and barbecues across the country will spring forth with fiery goodness.
What will you be putting on your grill? For ideas we turned to Chef Steve Oakley, our June Chef of Chef Works and dad extraordinaire. The seven-time James Beard nominee gave us a couple of recipes he'll be grilling at his Indianapolis restaurant, Oakley's Bistro.
Oakley, who rose to national prominence last year as one of the few chefs to beat Bobby Flay on the Food Network show, said he picked up two pieces of valuable experience from his own dad.
"Five minutes early is 15 minutes late and a lazy man stands with his hands in his pockets," said Oakley, who isn't afraid to share some Midwest wisdom with his own kids. "Being a dad is special in that every day is different with the kids. There are highs and lows all the way until they are grown up. The process is priceless and enjoyable."
Speaking of enjoyable … here are a couple of recipes from Oakley that look fantastic!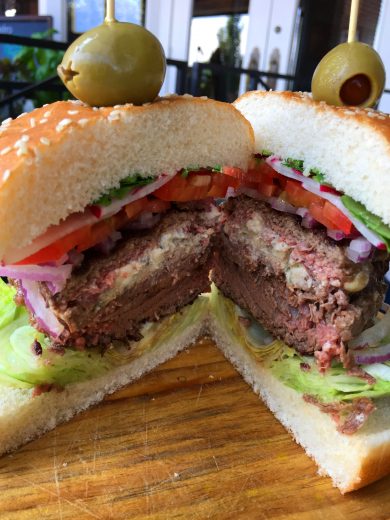 Stuffed Brisket Burger
Serves: 2-4
6 2-ounce patties raw
6 3-ounce slices of cooked brisket
6 ounces of blue cheese
1/2 cup ranch dressing
Mix the beef with the ranch dressing and form into 2-ounce patties
Place a 3-inch ring mold and put one patty at the bottom and press it up the sides
Layer brisket then cheese
Top with a second 2-ounce burger patty
Remove ring, make sure burger patties are sealed together so no cheese escapes
Season with salt and pepper to taste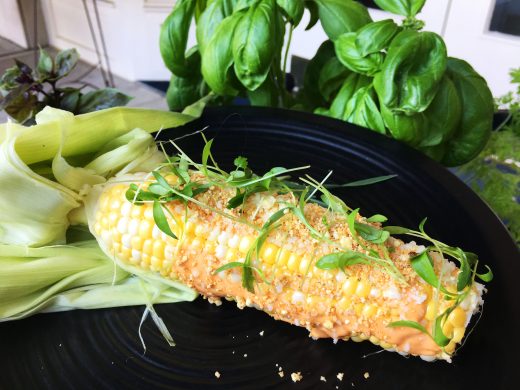 Corn on the Cob
Serves: 4-6
1 cup mayonnaise
1/4 cup hot sauce
1 teaspoon lemon juice
2 teaspoon olive oil
1/2 cup Cotija cheese
2 teaspoons of chopped cilantro
1/2 cup finely chopped crispy tortillas
Salt and pepper to taste
Peel the corn back and clean the silk from the husk without removing husk
Cover with cold water for one hour
Place all sauce ingredients into a bowl (mayonnaise, hot sauce, lemon juice, olive oil) and mix together.
Place corn on the grill and cook for 10-15 minutes until tender in the husk
Garnish with sauce, Cotija cheese, cilantro and tortillas.
---
Are you a fan of Chef Works and have a recipe to share? Let us know: marketing@chefworks.com
(Photos courtesy of Oakley's Bistro)