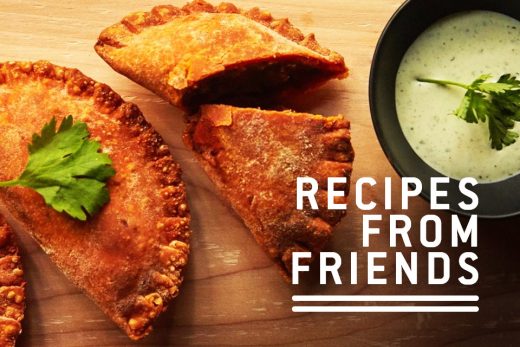 Of all the days to bring your A-game for snacks and treats, it's Super Bowl Sunday.
Super Bowl LIV between the San Francisco 49ers and Kansas City Chiefs is sure to be a clash of contrasting offenses. The Niners are run-heavy, while K.C. likes to chuck it up and down the field.
Enjoying the (hopefully) offensive fireworks will be so much better with the right bites. That's why we turned to the team at Nude Dude Food, longtime friends of the Chef Works® blog, for a recipe that is sure to be a hit.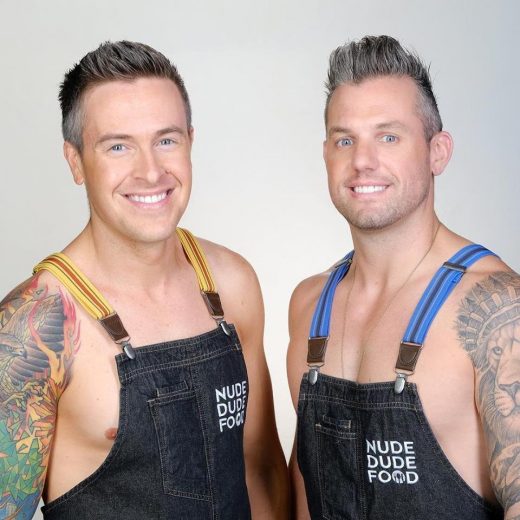 You might recall that Seth Bradley and Ryan Van Voorhis contributed a couple of recipes back in 2018 and they were also our 2019 Chefs of Chef Works®.
For last year's Super Bowl, we were lucky enough to get a recipe from Chef Dayanny De La Cruz – the executive chef at Hard Rock Stadium. If you hadn't heard, this year she becomes the first woman to lead a culinary program at a Super Bowl.
But now Bradley and Van Voorhis are back with a delicious recipe for "squash and ricotta empanadas."
"We've done it quite a bit and it's a fun, handheld few bites of food that you can easily put any filling you want inside," they said. "Also, if you're not up for making the dough yourself, the Goya brand frozen empanada wrappers in your grocery store freezer section are an amazing substitute."
Thanks again to Nude Dude Food and be sure to follow them on Instagram.
---
Squash & Ricotta Empanadas
Makes 10-15
In a Dutch oven, heat 1-2 inches of vegetable oil to 350 degrees.
Empanada Dough
1 cup masa
1 cup all-purpose flour
½ cup blue cornmeal
½ teaspoon salt
¼ teaspoon baking powder
≈ 1 ¼ cups warm water
Combine all ingredients in a bowl and mix to combine. Gently knead until a soft, play-doh-like dough comes together. If the dough feels too dry, add a little water. If the dough feels too wet, add a little flour or cornmeal.
Use a tortilla press with parchment paper to press dough into round disks – about 3-inches in diameter and ¼-inch thick.
Filling
1 cup roasted winter squash (red kuri or butternut work well)
½ cup whole milk ricotta cheese (homemade is best)
¼ cup toasted pumpkin seeds
Salt and pepper to taste
Combine all ingredients in a small bowl and gently fold to mix and incorporate.
Assemble
Place a rounded tablespoon or so of filling into the middle of one of the disks of dough. Fold one side over onto the other to create a half-moon shape. Gently pinch the seams together and use a fork to press the edges together further and create a lined pattern with the tines of the fork. Gently drop the empanadas into the hot oil and fry until crispy – about three minutes. Remove to a frying rack or plate lined with paper towels to drain.