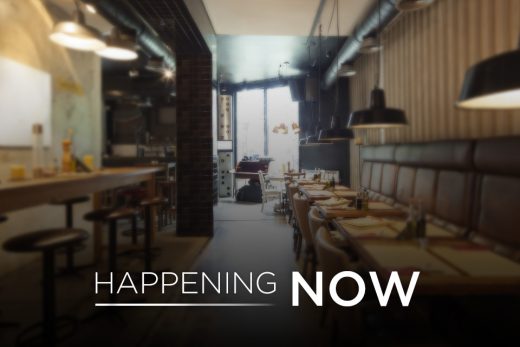 Chef Works is committed to supporting our community by providing important and relevant news through our media channels. Here are some links and resources we thought you'd find important.
---
HAPPENING NOW
The country isn't quite set to re-open yet, but preliminary discussions have begun. We're thinking the world might look a little different for the next 18-24 months and we'll probably see more masks in restaurants and in kitchens on a daily basis.
But any return to normalcy would be welcome news for the culinary and hospitality communities, which have been hit hard by the strict social distancing rules of the last six weeks.
While control ultimately falls to each state's individual governors to determine when to lift the lockdown, the federal government has proposed a three-phase recommendation for getting the economy rolling again.
Here's a breakdown from the Associated Press:
In phase one, for instance, the plan recommends strict social distancing for all people in public. Gatherings larger than 10 people are to be avoided, and nonessential travel is discouraged.

In phase two, people are encouraged to maximize social distancing and limit gatherings to no more than 50 people unless precautionary measures are taken. Travel could resume.

Phase three envisions a return to normalcy for most Americans, with a focus on identification and isolation of any new infections.
You can read the full story here.
WTOP in Fairfax City is reporting robots delivering food. We're at least 79 percent sure they won't spring into the Black Mirror Robot Dogs at any moment.
---
FEEL-GOOD STORIES
Disney™ has released its "unofficial" recipe for Dole Whip. The Chef Works blog sampled the official version last summer and can indeed authenticate its deliciousness. Taste of Home has the recipe.
Director Ron Howard is set to follow Chef José Andrés around the globe for a documentary as his World Central Kitchen helps feed regions in times of disaster. You can read more at Food & Wine.
---
HOW CAN I HELP?
A lot of people are looking for ways to help out their favorite restaurants during this time. Instagram is going to make it easier by adding a "Gift Card" option button. Read more from Delish.
Want to help restaurants that are helping others? Forbes has a great rundown of groups that are pitching in all across culinary and hospitality (including Metallica!).
---
STAY PROPERLY INFORMED AND SAFE
There had been a few stories in previous weeks about how to deal with food and groceries during the pandemic. The FDA has officially confirmed that there is no evidence that coronavirus is transferred through food – but rather person-to-person. Get the full report from the FDA here.
---
STAY CONNECTED WITH CHEF WORKS
We're using all of our media channels to communicate important and reliable information to our community.
---
DON'T FORGET TO SMILE
Dad joke rank leveled up: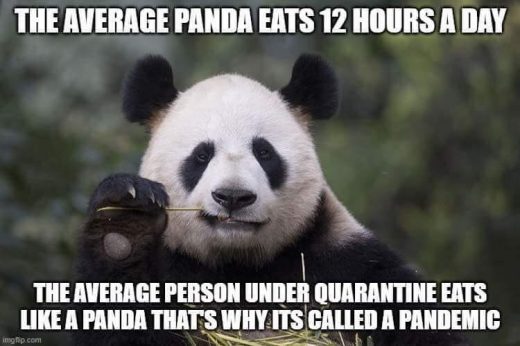 ---
Stay caught up with the Chef Works blog: