Ahhhh – Valentine's Day. It's a day where love hangs heavy in the air like an herbaceous chimichurri. For chefs, this is typically a day where they can help love blossom. Their food can turn a first date into a second date, or a 100th date into a proposal.
Like most holidays, chefs are usually the ones doing the cooking. But what about the chefs themselves? How do they want to be shown the love?
We asked six different chefs from across the country for their take on what they want for Valentine's Day.
---
On bended knee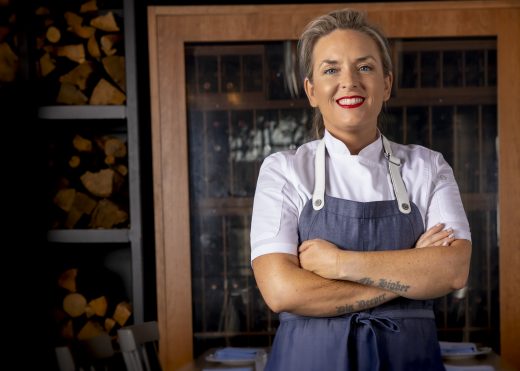 "Every Valentine's I always have two big dreams: 1) A proposal at my restaurant. I love romance. 2) And honestly a perfect café au lait with a warm flaky croissant and served with a Bon Appetite Magazine. And the Chef Works Blog, of course."
Chef Maeve Rochford, La Jolla, Calif., chef-owner of Sugar and Scribe (Read more from Chef Maeve, a Chef of Chef Works here. You can also check her out on our original programming Art of the Ingredient and Sound Bites. Follow her on Instagram and Twitter).
---
Turn up the heat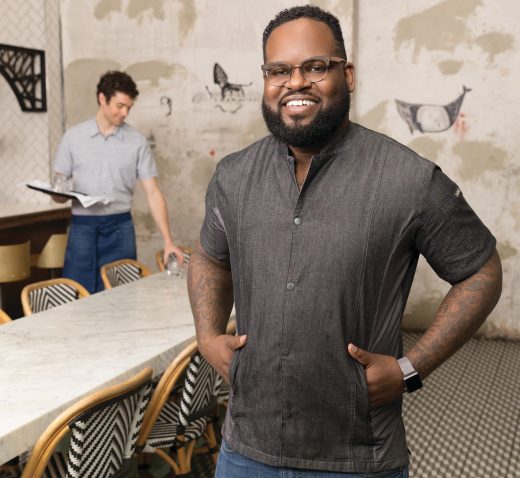 "Give a chef a box of chocolates coated in cayenne pepper burning with love and desire."
Chef Lamar Moore, Chicago (He's never been one to waste words. You can follow him on Instagram and Twitter. Chef Lamar recently made a big life decision. Read more about it on the Chef Works Blog.)
---
Share the love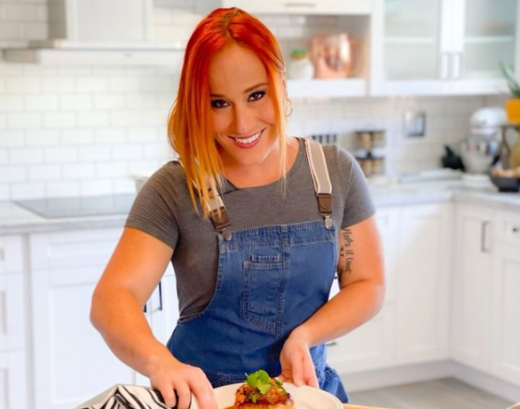 "For Valentine's, I want for all the people that I love to know how deeply loved they are. Like to really, really, know it. Also, I want to get out of my clogs at the end of the night knowing my three restaurants were hubs for guests celebrating their love stories."
Chef Adrianne Calvo, Miami (Follow her on Instagram, Twitter and check out her Video Perspectives with Chef Works where she talks about being the chef ambassador for St. Jude Children's Research Hospital).
---
Family matters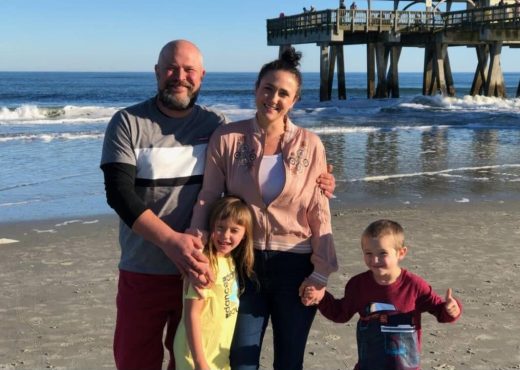 "What I want for Valentine's Day is quite simple. This year, my daughter and I are cooking a delicious dinner for my wife and son. That's all I want for Valentine's Day – is to spend the time and the day with the ones I love."
Chef Doug Walls, Asheville, N.C. (Want a recipe from Chef Walls? Get it here. You can also follow him on Twitter and Instagram. Check out his website.)
---
Sweet, but salty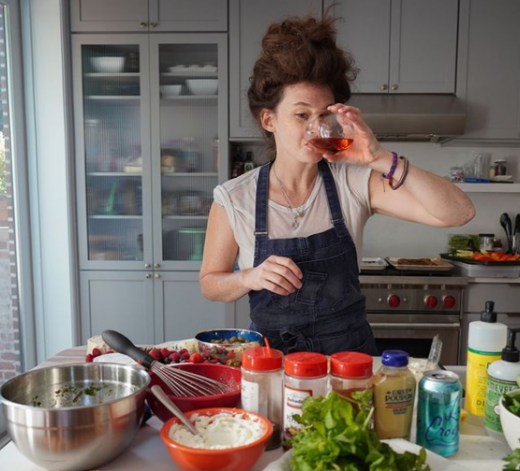 "It's hard to not be kind of salty right now, but I'd love to see some more support, compassion and understanding from our elected officials. Small businesses like restaurants and bars have gotten next-to-nothing throughout the pandemic, and many won't survive it. NYC is about to re-open indoor dining when most restaurant workers and delivery folks haven't been able to get the vaccine yet. And well-intentioned owners are forced into opening because of growing debt and owed rent. It's not fair to the industry to use us for tax revenue.
So yeah, I want a fully vaccinated workforce, support for small businesses and rent relief so we can survive this. In the meantime, diners need to be tipping 25 percent minimum. That would be the ultimate Valentine's Day."
Pastry Chef Caroline Schiff, New York, Gage & Tollner (You can follow her on Instagram and read more from Chef Caroline, a Chef of Chef Works, here).
---
Role reversal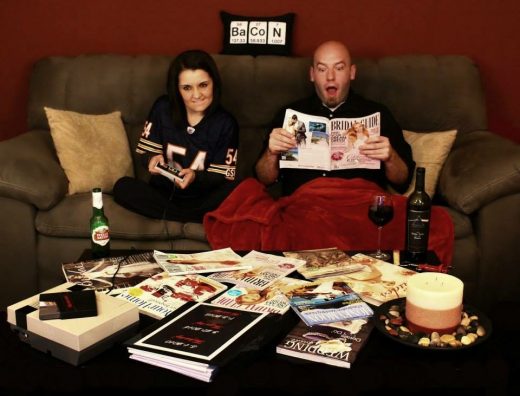 "I would actually love for my significant other to cook for me on Valentine's Day. They are usually intimidated by the kitchen and think I will critique what they make. But that's not true at all. If they make me a meal with love, that means more to me than expert execution."
Chef Mike Haracz, Chicago (I'm not crying, you're crying! We'll be doing a Video Perspectives with Chef Mike soon! Be sure to check him out on Twitter, Instagram and his YouTube channel).
---
Photo credits
Chef Maeve Rochford, photographed by Chef Works, in her Women's Springfield Chef Coat and Seattle Bib Apron
Chef Lamar Moore, photographed by Chef Works, in his Executive Tribeca Chef Coat
Chef Adrianne Calvo (courtesy photo via @chefadrianne) in her Berkeley Short Bib Apron
Chef Doug Walls and his family, courtesy photo
Chef Caroline Schiff, photographed by Nancy Borowick, in her apron from the Chef Works Urban Collection™
Chef Mike Haracz (adorably poring over bridal magazines), courtesy photo.
---
Want to be featured on the Chef Works blog? Email kgemmell@chefworks.com