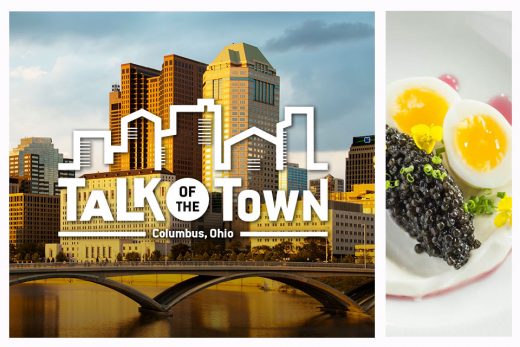 About 12 years ago — while the Great Recession of 2007 was hitting the rest of the country — Columbus, Ohio was able to bull its way through a bear market. A wide, diversified economy – which includes a world-renowned university – has helped make Columbus what some experts call recession-proof.
That kind of reputation is attractive to business – small and big – and homebuyers looking to move. That's partly why Columbus has exploded to become the second most populous city in the Midwest behind Chicago.
"Columbus isn't always considered a major cosmopolitan city, but it really should be," said chef John Paul Iacobucci, executive chef at M at Miranova. "The Ohio State University brings in a huge number of people from all over the world to Columbus. The city has a thriving tourism and hospitality economy that is often overlooked."
---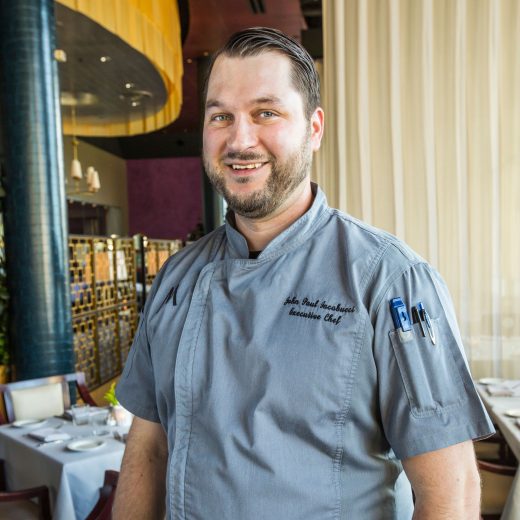 ---
As a result, the culinary scene of the Buckeye State's capital city has been hyper-accelerated to match its economic growth.
"I think what you see are a lot of guests in Columbus who are willing to take risks on new food trends and develop their palates," said Summer Schott, corporate executive pastry chef for Cameron Mitchell Restaurants. " … Columbus has become a major player in the food scene and is often used as a test market. The city has developed a reputation as a thriving foodie destination and is on the forefront of new culinary trends."
Schott and Iacobucci both hail from Ohio, which gives them a strong perspective on the evolution of Midwest culinary. Same for Josh Yosick, the corporate chef at the Rusty Bucket Restaurant and Tavern, who has been in Columbus for nearly 30 years.
---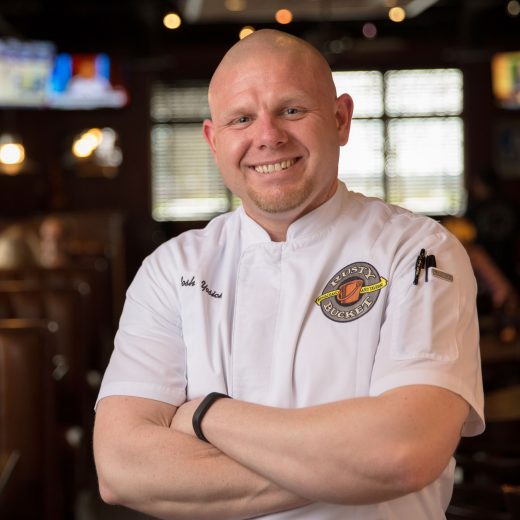 ---
"I think there has always been a presence of great restaurants and chefs here," he said. "But in the last 15 years you've really seen this explosion of amazing restaurants and chefs who now call Columbus home. When I was growing up, I think there were about 20 really great spots. Now I'd say there are more than 100 all across the city … If you're a foodie, coming to the '614' is a must."
While downtown Columbus and the Short North Arts District remain hubs of the city's culinary world, venturing off of the beaten path to neighborhoods like the Dublin, Italian Village and German Village will likely uncover some local favorites.
"We have so many talented chefs here that continue to push the envelope," Yosick said. "There are so many great chefs running their own restaurants, yet so many more hidden gems that are yet to be uncovered. This is a very exciting time for the culinary industry in Columbus."
As the city continues to balance its dueling personalities – Midwest charm and big city vibe – culinarians are playfully creating menus that identify with the city's split persona.
"We are a big city, but we have country roots so it's very much a mix of the two," Iacobucci said. "Our menu is the same way. We have a fried chicken appetizer and a caviar appetizer – really playing off of both ends of the spectrum."
---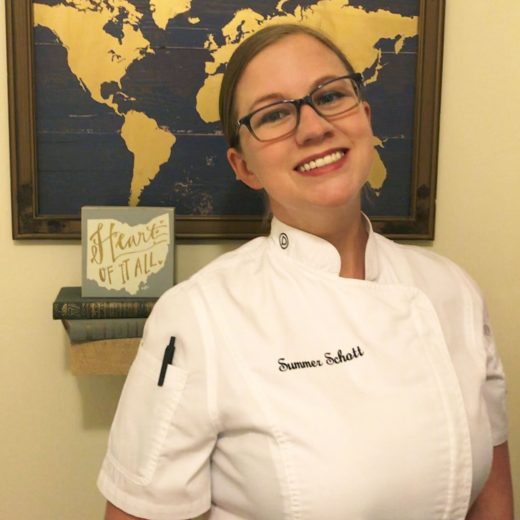 ---
Cameron Mitchell Restaurants has been in Columbus for more than 25 years. With dozens of concepts spanning a wide range of flavor profiles, its chefs have seen the city's culinary evolution. And it is also investing in the future – having recently gifted millions of dollars towards a new Hospitality Management and Culinary Arts building at Columbus State Community College.
"My hope is that this helps put Columbus on the map as a culinary hub and continues to elevate the city's food scene," Schott said. "School and life-long learning have always been very important to me and my growth as a chef. I look forward to seeing many inspired students further their careers in Columbus.
"I've had the opportunity to travel and dine in many cities and states throughout my career. But Columbus will always be my favorite and I'm proud of everything we have to offer."
---
Check out other cities from our Talk of the Town feature: