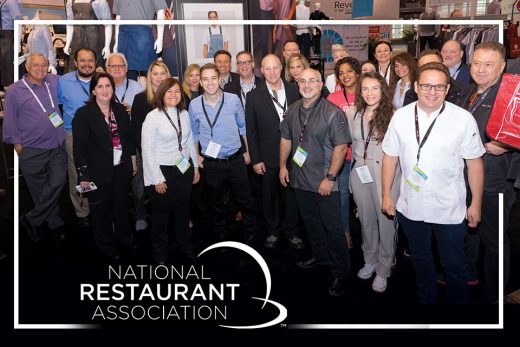 For the 23rd-straight year, Chef Works was out in full force at the National Restaurant Association Show in Chicago. With representatives from nearly every department – including employees from Chef Works International – our group had the opportunity to show off our functional and fashion-forward gear while swapping ideas with some of the best and brightest in the culinary and hospitality industries.
Upon return, one theme resonated from those who attended: Teamwork.
"It's always great to see the excitement of our customers when we can help them create their new concepts and have them see and touch our awesome garments," said Nancy Carpio, a corporate program manager for Chef Works. "But more than anything, the NRA reveals that we are a team. Everyone works together with the same goal in mind."
Added Marcee Katz, the vice president of opportunity and innovation for Chef Works: "This was my 27th year at the NRA Show. It's a time for reflection, to see old friends, make new friends and be grateful for all of the hard work we have done together."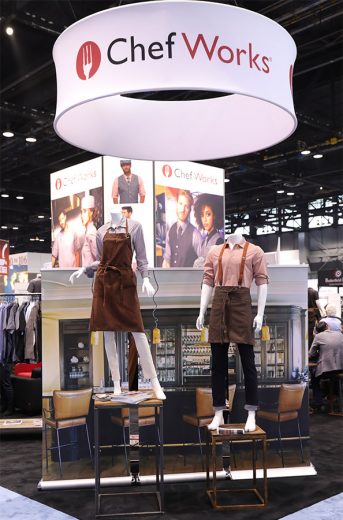 Most of the Chef Works' team arrived three days before the start of the four-day show, setting up the displays – which included hundreds of Chef Works' products – and prepping for assorted activities. And once the doors opened, it was  non-stop action.
"The comradery between our team was my favorite part," said Chef Works' Director of National Accounts, Ananda Nettnin. "It was great for our leadership to meet with some of our esteemed clients. Seeing all parts of the business come together made for a successful event."
There were plenty of highlights, including a fact-finding game that included a social media element for people to play at home.
But, as it's been for the last 23 years, the top priority was and always has been connecting with our customers.
"One of my favorite moments at the show is when I get a chance to speak to our clients about marketing and how to better market our brand to their audience," said Amanda Stuckey, vice president of marketing for Chef Works. "They know what their clients want, but sometimes struggle with putting the right message together and representing our brands to the fullest. Getting to brainstorm with like-minded individuals and companies is always invigorating because it spurs more creative ideas to be tested and proven."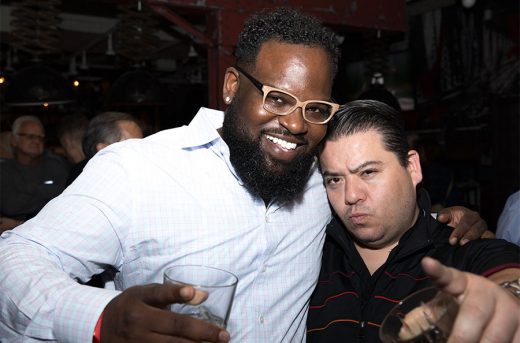 Midway through the show is when the fun really started. Chef Works annually hosts a VIP, invite-only after-party, which is always a popular draw. This year, almost 500 people – including some of the most innovative and recognizable chefs in the country – congregated at AceBounce for drinks, amazing bites from Chef Chris Kellogg, Ping-Pong and laughs.
"After days of all-work-and-no-sleep it felt so good to celebrate with our team, friends and customers," said Mai Cao, social media and sponsorship strategist for Chef Works. "We had twice as many guests that had RSVP'd and we all had a great time. From toasting new friends from the Food Network to meeting Taco Bell's R&D chef, we had a blast!"
Chef Works appears at dozens of trade shows and food and wine festivals each year. Keep up with all of our happenings here on our blog and on social media:
Follow Chef Works on social media.
@ChefWorksHQ
@Chef_Works
@chef_works