As excited as we are for the bottomless turkey and getting sauced on our favorite cranberry medley, we want to make sure we're fully prepped and ready for this epic day of eating, and it starts with your kitchen attire. Any hosting home cook knows, this is a day for spills and messes and stains, so that new silk blouse or freshly pressed chinos should stay safely out of sight (at least until you're actually sitting down to eat). So how should one properly prep for Thanksgiving dinner? We're here to show you how, with a dose of Chef Works styles that never compromise your cooking.
APRONS
Turkey masters, this one's for you. Whether you're grilling your bird on an open flame or roasting it in an oven (or deep-frying it, for those daredevils out there), this apron is cut wider and longer than a traditional bib, meaning you'll have more protection against the rigors of Thanksgiving prep work. Crafted using vintage canvas, our Galveston is made to withstand the toughest of temps, and comes with an adjustable cross back strap that connects in the back, alleviates stress from the neck and prevents apron bunching, so you'll feel maximum comfort during your cooking marathon.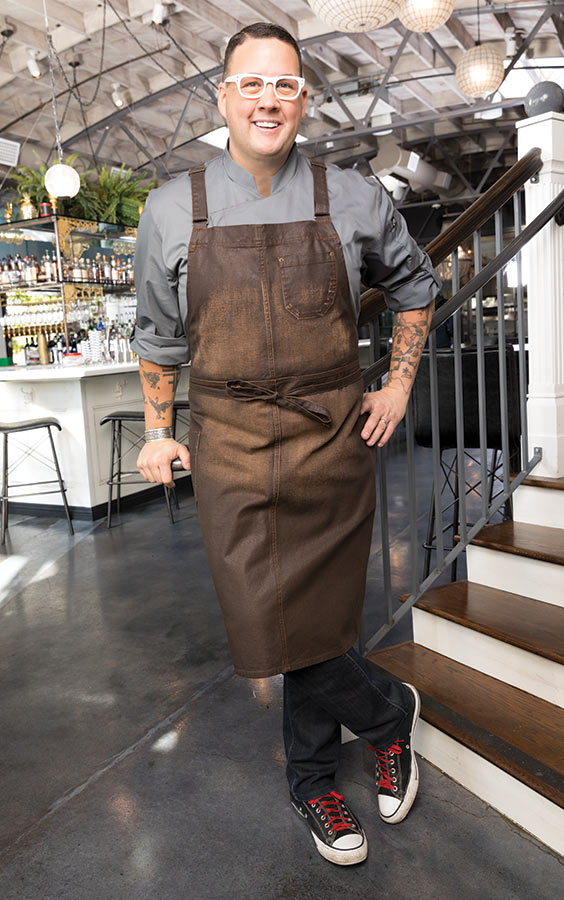 Galveston Chef's Cross-Back Bib Apron in Chocolate
Chopping and baking are best spent in comfort, so consider the Uptown Apron your Thanksgiving BFF. Made to feel like your favorite broken-in tee, this apron's soft denim blend gives you a broken-in feeling while still remaining durable enough to cover mashing cranberries and mincing onions. With cross-back straps that connect to waist ties, you'll find immediate relief on your neck and upper body, redistributing weight for a more comfortable, long-lasting fit, all day long.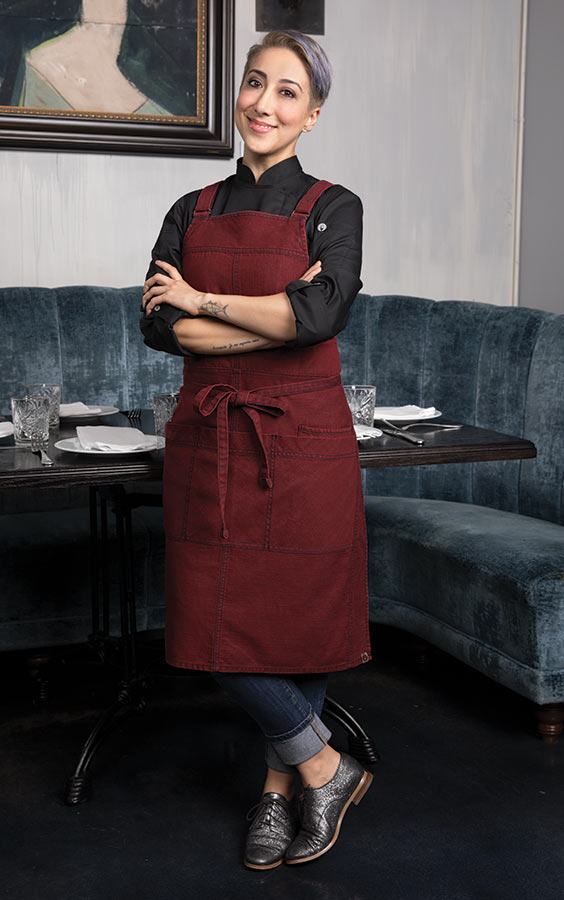 Uptown Cross-Back Bib Apron in Red
COATS
Suit up and hit the kitchen ready to cook, and let our Chelsea Chef Coat lead the charge. Crafted to compete with your favorite yoga gear, this made-for-her coat promises to keep you feeling cool, calm, and collected all through Thanksgiving's headache-inducing prep. Modern denim and lightweight stretch paneling means your coat moves with you, and a stylized collar and pockets make this coat cool enough for the kitchen. We promise, your sister-in-law will be jealous.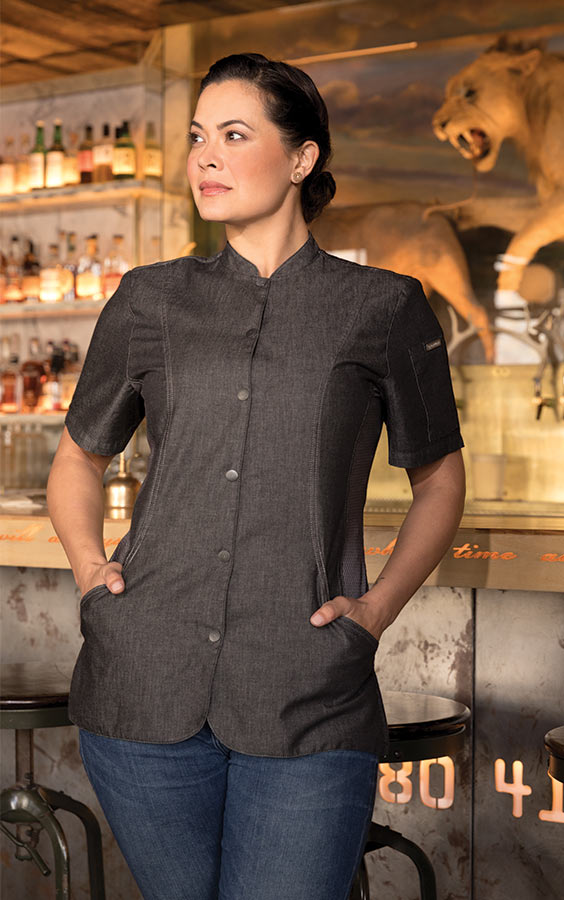 Chelsea Women's Chef Coat in Black
A best-seller, our Hartford coat was literally made for kitchen pros. Donning one means you mean business in the kitchen, so get out of the way and let's tackle that turkey! With a single-breasted, zippered fit, the lightweight coats keeps you cool against the heat of the stove, and in a complementary graphite hue, we bet you don't even want to take it off come dinner time. And we wouldn't blame you one bit.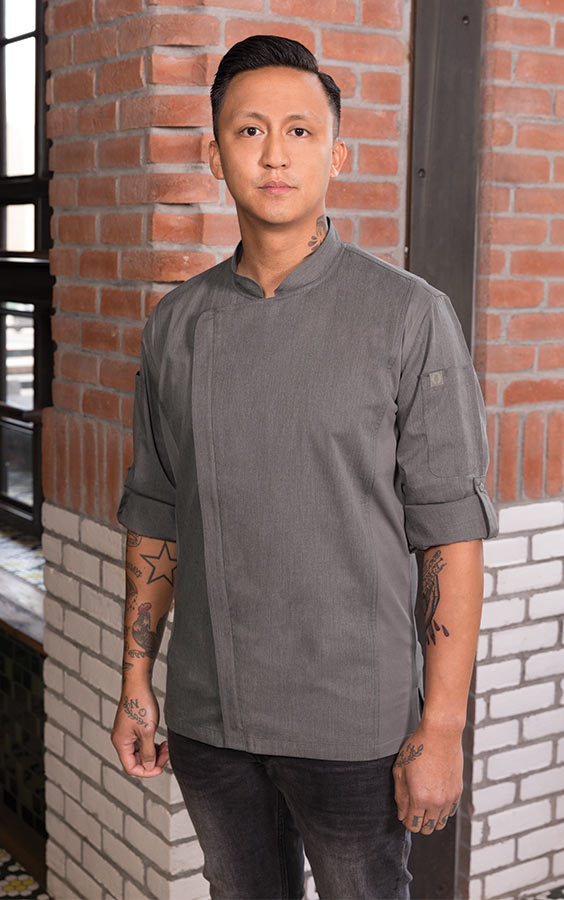 Hartford Chef Coat in Graphite