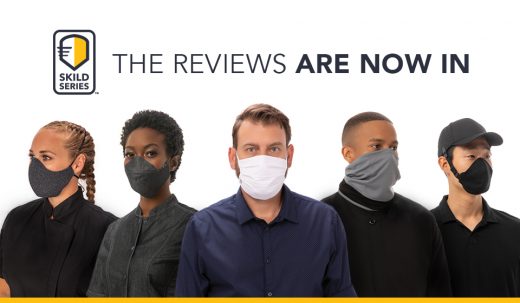 Innovation has always been at the forefront of Chef Works. From the time one of our garments is conceived to the moment it's delivered to your doorstep, it has undergone rigorous testing to make sure it's exactly what you need to be at your best.
For more than three decades, Chef Works has been more than just an apparel company to the culinary and hospitality industries. It's been about lifestyle solutions that make industry professionals more comfortable and confident.
As life in the COVID era continues to evolve and transform businesses, employees and customers need a sense of reassurance.
That's why Chef Works created the SKILD SERIES™ of face coverings. These weren't designed to be a quick fix or duct tape. True to the Chef Works DNA, this was a solutions-based approached to a global problem that called for – above all else – innovation.
There are five different styles in the SKILD SERIES™ — each with their own unique characteristics.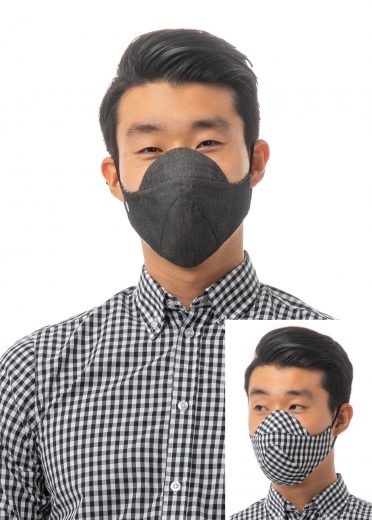 "More than any other hospitality apparel company out there, we understand that one size does not fit all," said Neil Gross, CEO of Chef Works. "We designed the SKILD SERIES™ so we could present our partners with options, not shackle them with more of the same. Alone, any of these face covering designs would work across a wide range of industries. But by us creating five of them — and giving our partners a choice of which style makes the most sense for them — we believe that makes all the difference in this new landscape."
All five styles are washable, breathable and reusable. Some include our award-winning, moisture-wicking Cool Vent™ fabric.
Please note that while none of the products in the SKILD SERIES™ are medical-grade, the Center for Disease Control has advised that a face covering can help slow the spread of viruses and prevent people who might not know they are unwell from transmitting. See the individual product pages for the full disclaimer.
Meet the SKILD SERIES™
FC1: Contoured shape keeps it "off the face" with a flex nose arch and chin cradle.
FC2: Adjustable, around-ear fit with a contoured panel that's soft and comfortable.
FC3: A lightweight, accordion design with soft, elastic bands and an adjustable toggle lock.
FC4: Gaiter style face covering with multiple uses – including beanie, face covering and head scarf.
FC5: Attaches to any headwear and offers moisture-wicking fabric and an alternate fit.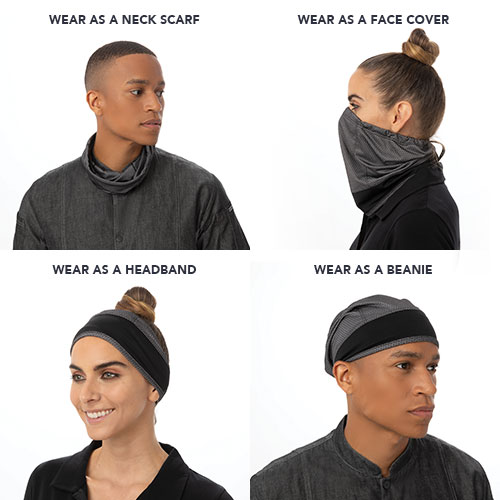 All five styles are designed to fit all adult face shapes, sizes and facial hair (if applicable). They are sold in packs of six and all coverings are individually wrapped to maintain hygiene standards.
"From the beginning of this transition, we wanted our friends and customers to know that we stood with them as we all adjusted to life in this new marketplace," said Amanda Stuckey, vice president of marketing for Chef Works. "What they'll discover with the SKILD SERIES™ is that it was made to integrate seamlessly into existing Chef Works gear. It's the same, dependable construction you trust from our products, combined with the innovation that has helped serve our community for years."
Explore all five styles of the SKILD SERIES™ and be sure to also check out our new Contemporary Collection and updates to our Urban Collection.