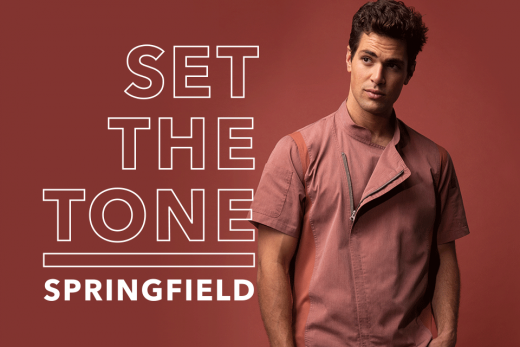 ---
Chef Works is offering a one-day FLASH SALE until 11:59 p.m. on April 25. Use promo code SPRINGFIELD when checking out and receive 30 percent off of a purchase of $150. Shop now!
---
Chef Works offers more than 65 different chef coats – each specifically designed to have its own distinctive look, feel and personality. With more than 100 combinations of styles, details, price points and fabrics, picking one can be a little daunting.
Long sleeves? Short sleeves? Buttons? Zippers? Pockets? Piping? Cuffs? Collars? Traditional? Urban?
It's a lot to take in. Maybe we can help with a recommendation.
Start by considering the season. It's already spring and summer is right around the corner. That means comfort is king when the temperature is rising. It also means kitchen temperatures will escalate even more.
Cue the Springfield Chef Coat, a heat-beating workhorse that we're sure will quickly become your go-to coat.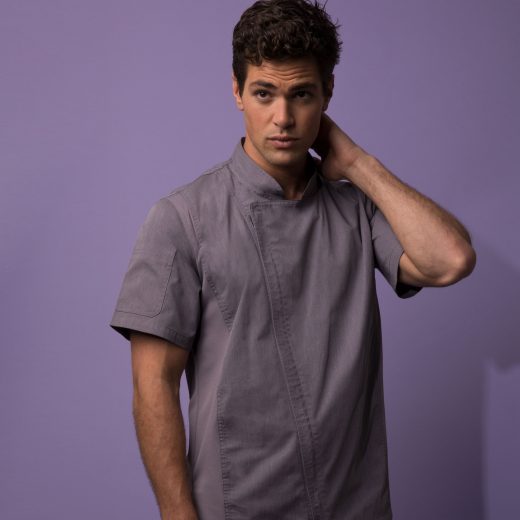 "We were looking for a way to be fresh and more innovative than what the rest of the industry was doing," said Claudia Rico, product manager for Chef Works. "[Chief Creative Officer] Clive Gross had an idea for a zippered coat and it all stemmed from there."
At the time of Springfield's conception, zippers and short sleeves were almost non-existent in the kitchen. But the Chef Works product development team, which is in regular contact with industry influencers, felt the tides would be shifting.
"We could feel the demand was coming before it was coming," said Jeanine Patz, senior product manager for Chef Works. "And once that demand arrived, Springfield quickly became a bestseller because of the versatility, quick access in and out of the coat and cooling technology."
When the team started designing the Springfield, they knew they wanted short sleeves and a zipper closure. Outside of that, the design was wide open.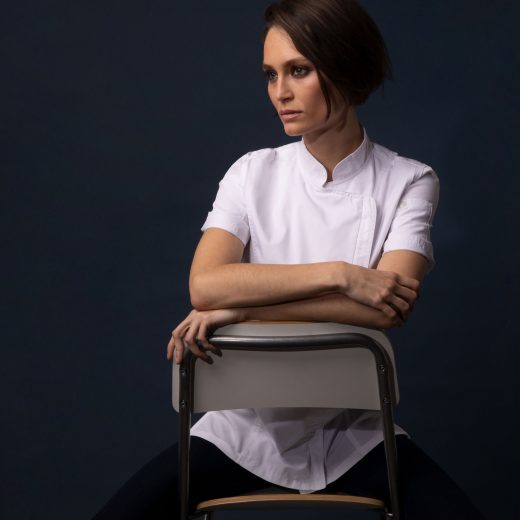 "It doesn't happen on paper," Patz said. "Our whole team is very visual, so we started building the garment and then as we started working, we found ways to add the Cool Vent™ mesh panels, the moisture wicking fabrics, the pockets, etc. The personality of the garment presents itself as you're creating it."
A variety of colors were also crucial in Springfield's evolution. Thinking beyond the traditional white and black of the past helped our team establish Springfield's foothold towards a new way to think about culinary apparel. Now offered in seven colors for men and four for women, Springfield can set a color-coordinated tone, or help you stand out from the crowd.
Springfield is one of the most versatile coats in the Chef Works' collection. If you add it to your rotation, we're pretty sure it will be your most versatile coat as well.