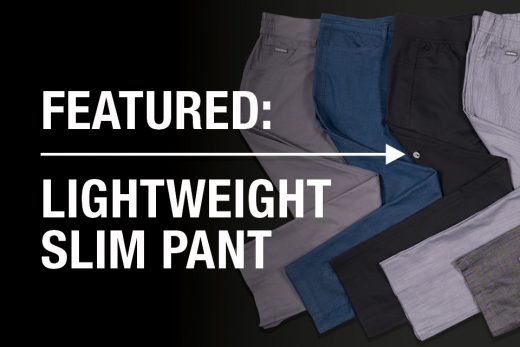 Chefs are just like us. They put their pants on one leg at a time. And once they get them on, they want them to be comfortable.
"The No. 1 thing chefs tell us they are looking for is comfort," said Jeanine Patz, the senior product manager for Chef Works. "The basic idea of chef pants hasn't changed very much. But the details have. And we believe the details we've added make our pants the highest quality."
Chef Works has been producing pants for chefs since its inception. And as fabrics evolved and the demands in the kitchen change, Chef Works has been able to stay on trend. One of its latest entries is the "Lightweight Slim" pants, which have design-specific cuts for women and men.
Packed with pockets for maximum efficiency, the Lightweight Slim pants have the details chefs love, like an elastic waistband with internal drawstring, a modern fit and a generous hem for any necessary tailoring.
"You get sort of a yoga feel for comfort with the stretchy waistband," Patz said. "But there's not much excess fabric. It's more streamlined, making it comfortable and fantastic for working in a kitchen."
While comfort was the ultimate priority, it wasn't the only one. Chef Works prides itself on being fashion-forward and on-trend. These pants are no exception.
"Chefs of today aren't just working in the kitchen," explained Claudia Rico, product manager for Chef Works. "They are also out and about at events, representing their restaurants and their brand at food & wine festivals or other activities. We wanted these pants to be something they could wear in the kitchen and then after they leave keep wearing them. They have a professional and polished style so when you leave work it doesn't necessarily look like you just wore them in a kitchen."
Chef Works has a wide range of pants to choose from, including baggy, modern, cargo or Cool Vent™ styles.