Restaurants, it seems, are just as much of a slave to fashion as the rest of us. These spaces where people gather have evolved along with the times, and have acted as the backdrop for a multitude of design trends throughout modern history: from the French brasseries of the late 18th century to the rise of American bistros, the domination of the chain eateries, and the resurgence of industrial decor and nostalgic aesthetics – a restaurant's design helps to weave the story of the chef, the menu, and the uniform to create a unique environment that serves to whisk diners into another world, if only for a few bites.
The Rise of Restaurant Design | 2017 Trends to Watch
We rounded up some new and hot trends to watch this year, and what to know – what's your favorite restaurant design trend? Tell us in the comments below!
Millennial Pink
Pink used to be strictly relegated to Barbie and bubblegum. Now, it's a full-blown phenomenon, with the muted blush/peach/salmon hue infiltrating all facets of life, and is eagerly snapped and shared across social media. Restaurants have taken notice, with designers splashing this trendy color on everything from the tabletops to the door jams. The result? A space that oozes pop culture, appeals to the millennial snap-and-share culture, and satisfies your wildest Instagram dreams.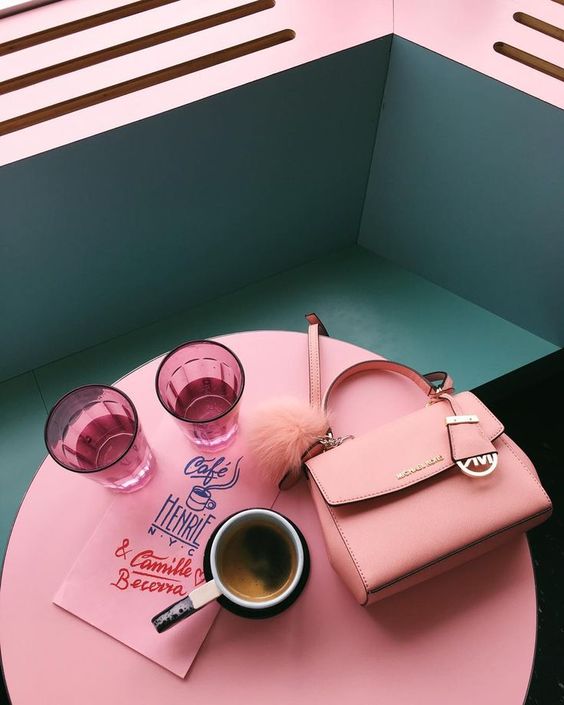 Café Henrie | NYC
Holy Macha | San Diego, CA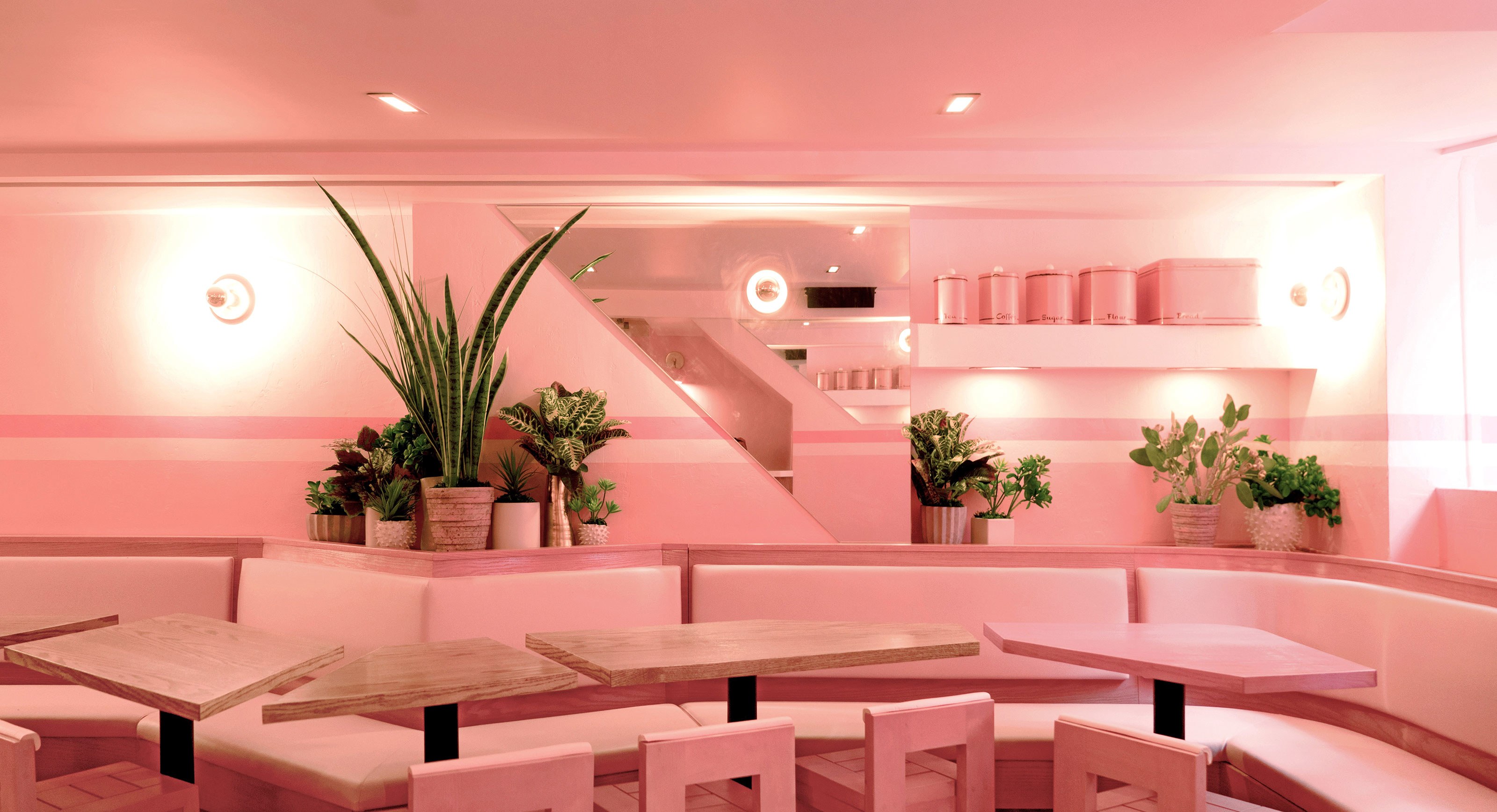 Pietro Nolita | NYC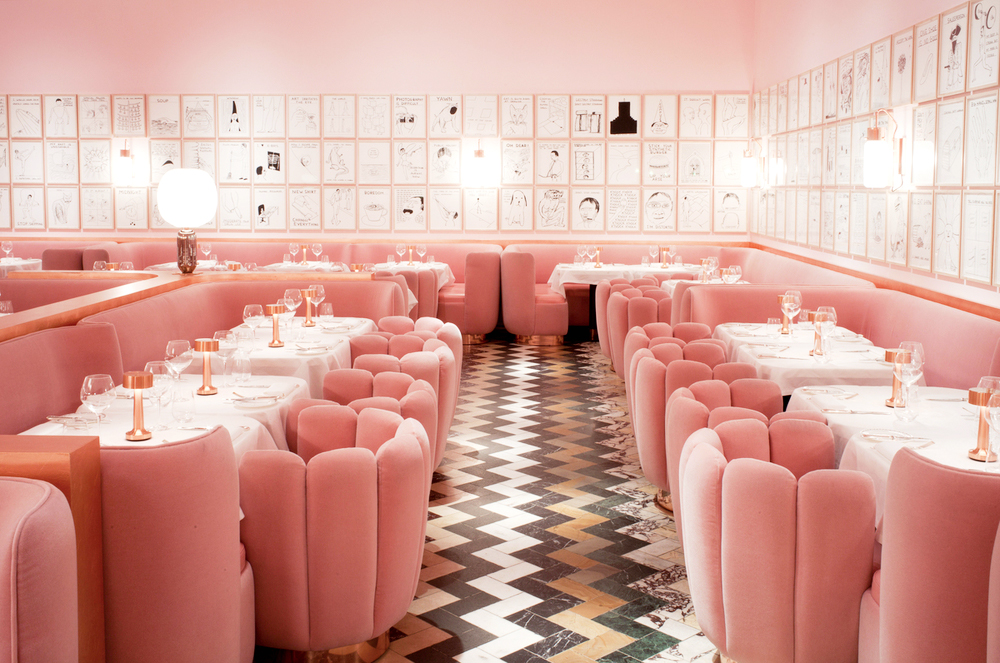 The Gallery at Sketch | London
Light & Bright
Inspired by the surf, sand, and perpetual sun of the California coast, this new crop of refreshing restaurants are downright pretty, blending bohemian energies, industrial elements, and plenty of lush greenery to create a light and bright space. These welcoming places often offer multiple concepts, encouraging patrons to dine in at multiple points during the day. Characterized by white brick walls, hanging planters, skylights and natural lighting, and reclaimed wood, this new wave décor is fast replacing the industrial, manufacturing-inspired spaces seen in the mid-2000's, and are only rising in popularity.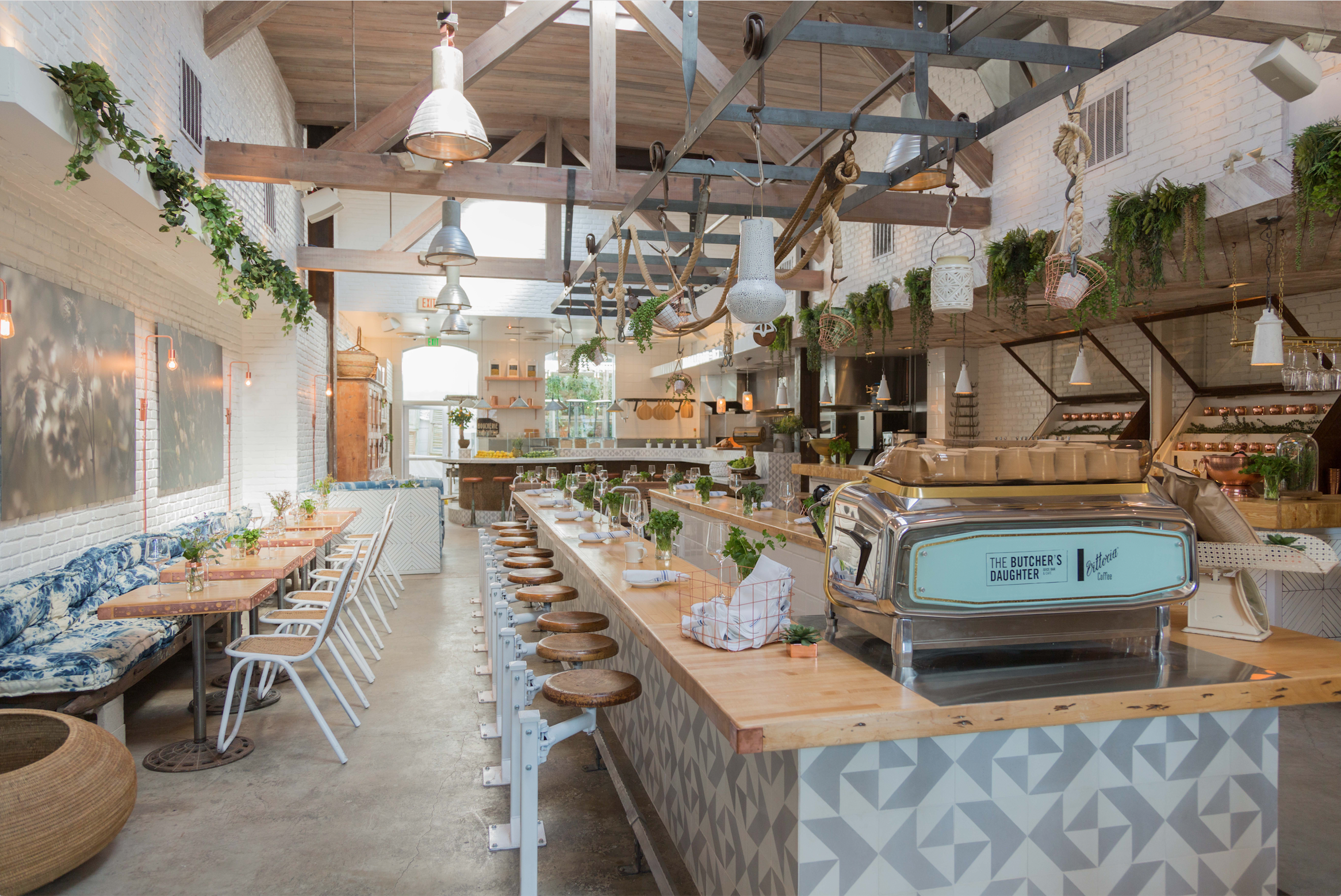 The Butcher's Daughter | Venice, CA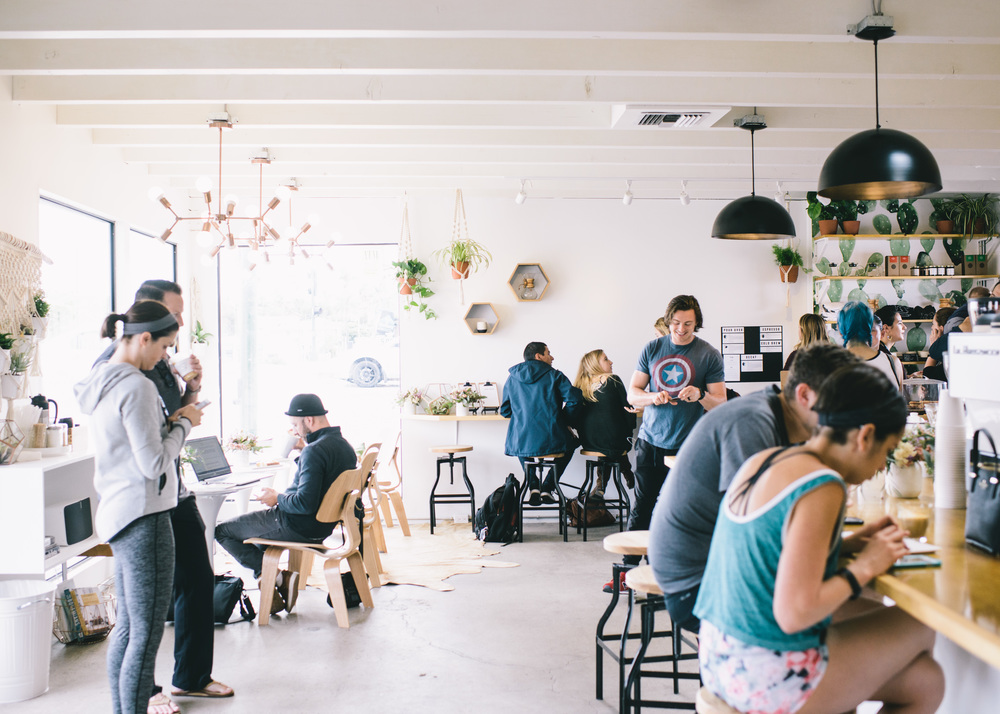 Communal Coffee | San Diego, CA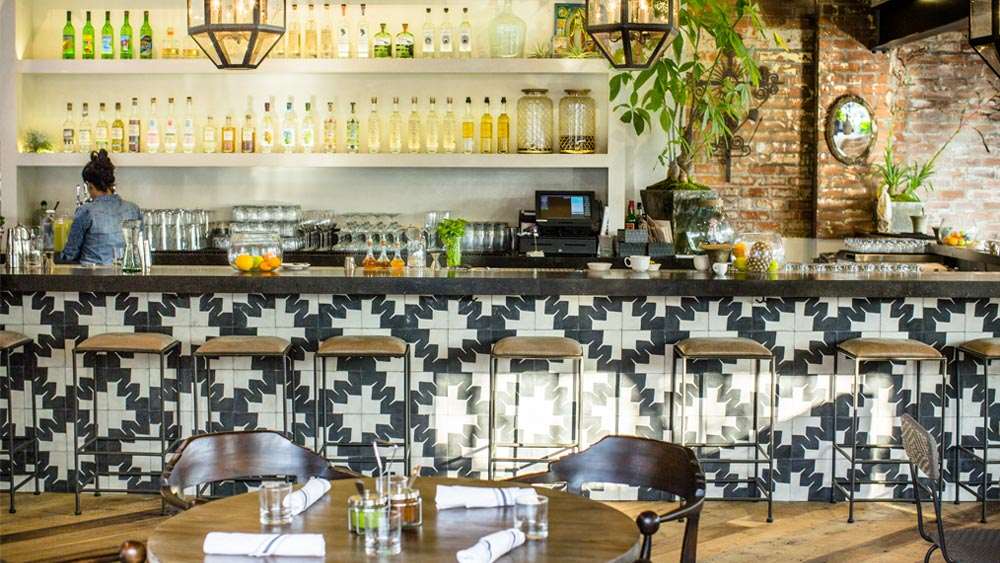 Gracias Madres | Los Angeles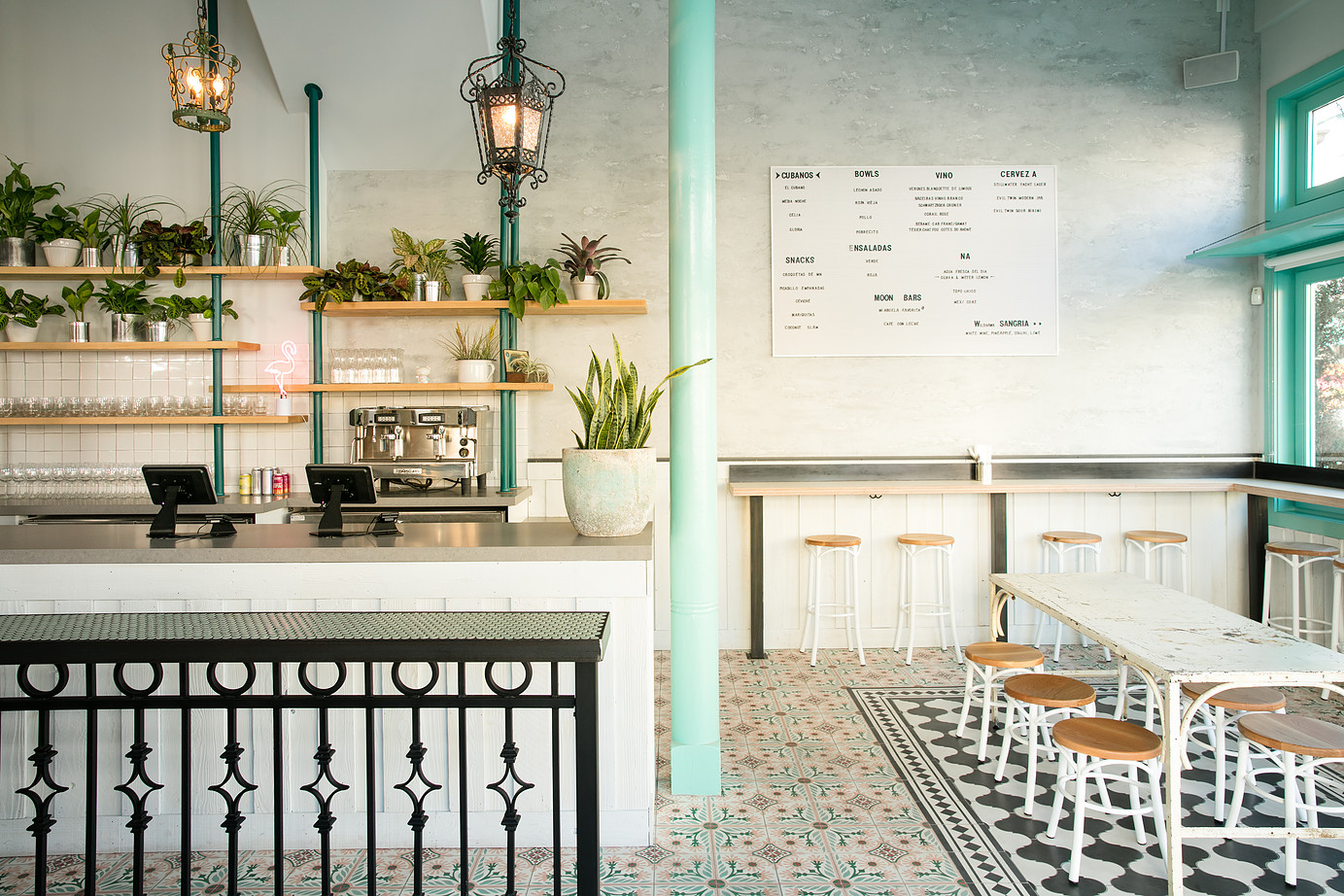 Media Noche | San Francisco
Tropical Haze
Tiki and tropical are back. Blame Mad Men, our obsession with flamingos, palm prints, and kitschy Hawaiian prints – tropical vibes are alive and well, and are making their way into modern restaurant design. Aiming to transport designers into the lush oasis and create a paradise aesthetic that extends past the table, tropical decor can be seen in macha cafes, speakeasies, and oyster bars across the country. Aiming to entice the snap-and-share generation, these tropical havens have garnered national attention in recent years, and show no signs of slowing down anytime soon.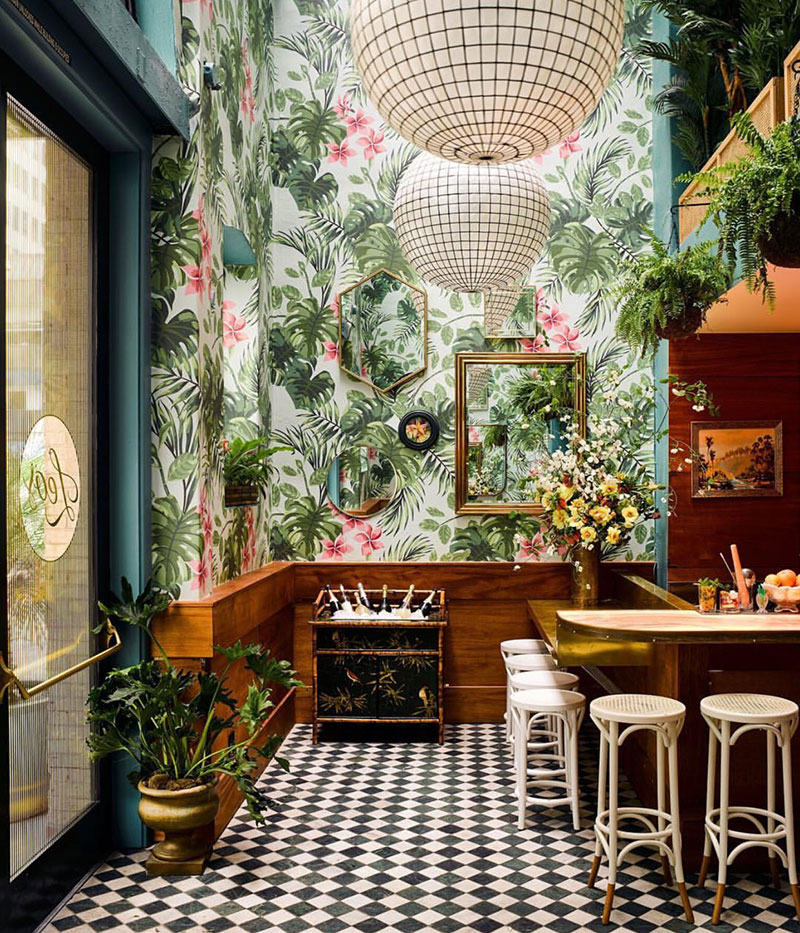 Leo's Oyster Bar | San Francisco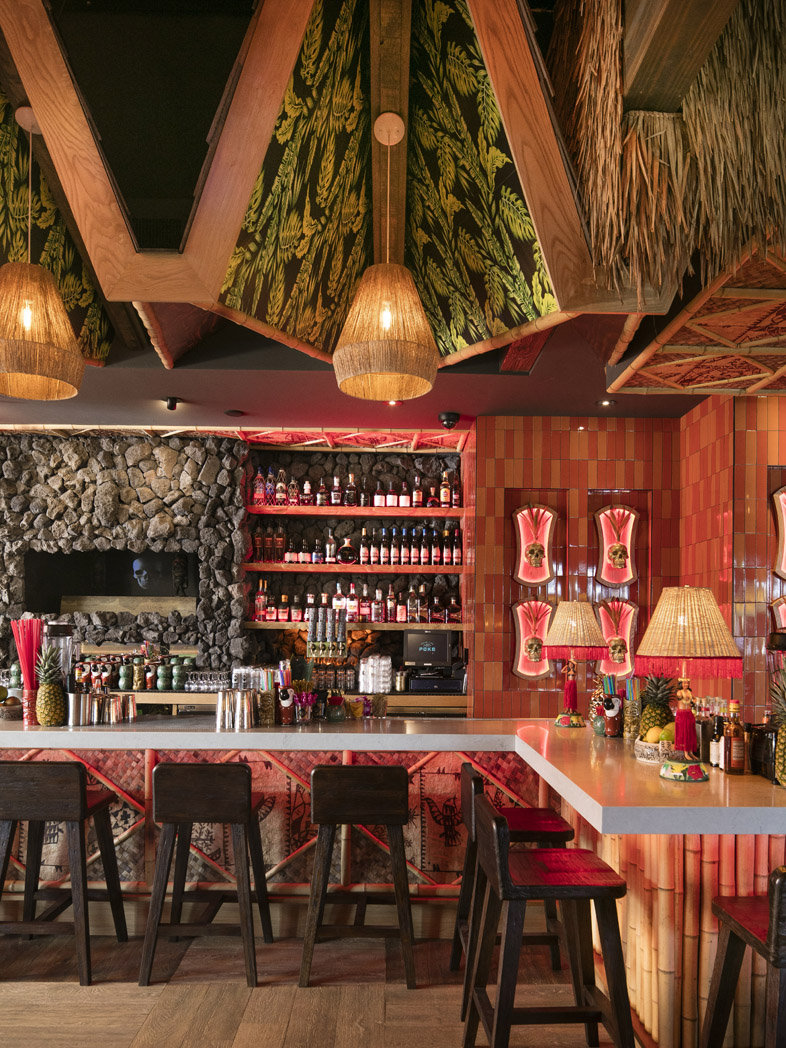 The Grass Skirt | San Diego, CA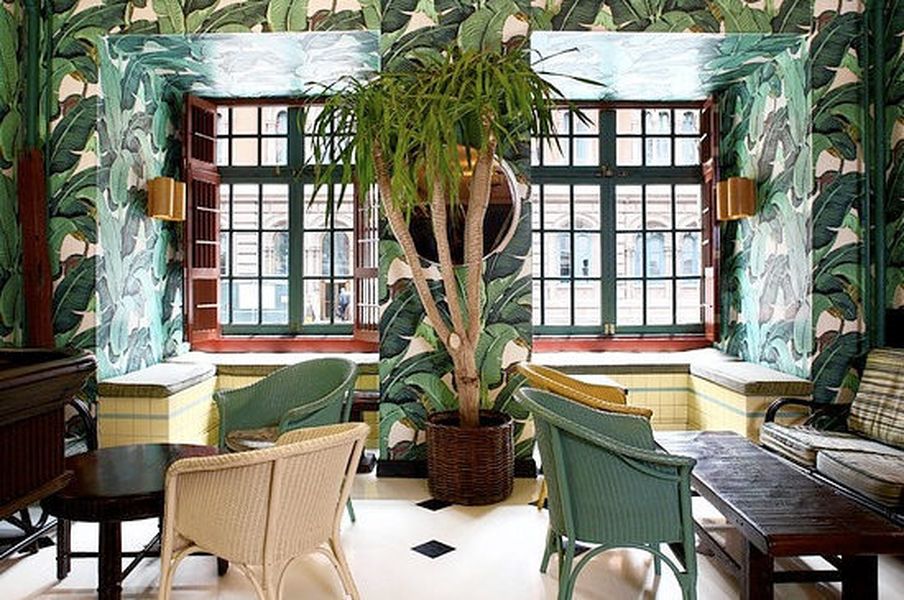 Indochine | NYC
Midcentury Everything
The midcentury modern look is everywhere these days – Eames, Bertoia, and Herman Miller are household names, and restaurants are answering the midcentury call with their own interpretations. A casual, modern take on this mid-twentieth century trend is popping up around the country, characterized by soft woods, gilded accents, and muted colors. Eschewing retro for a nostalgic chic, midcentury spaces offer an understated lux, and are quickly become the new power dining space in cities the world over.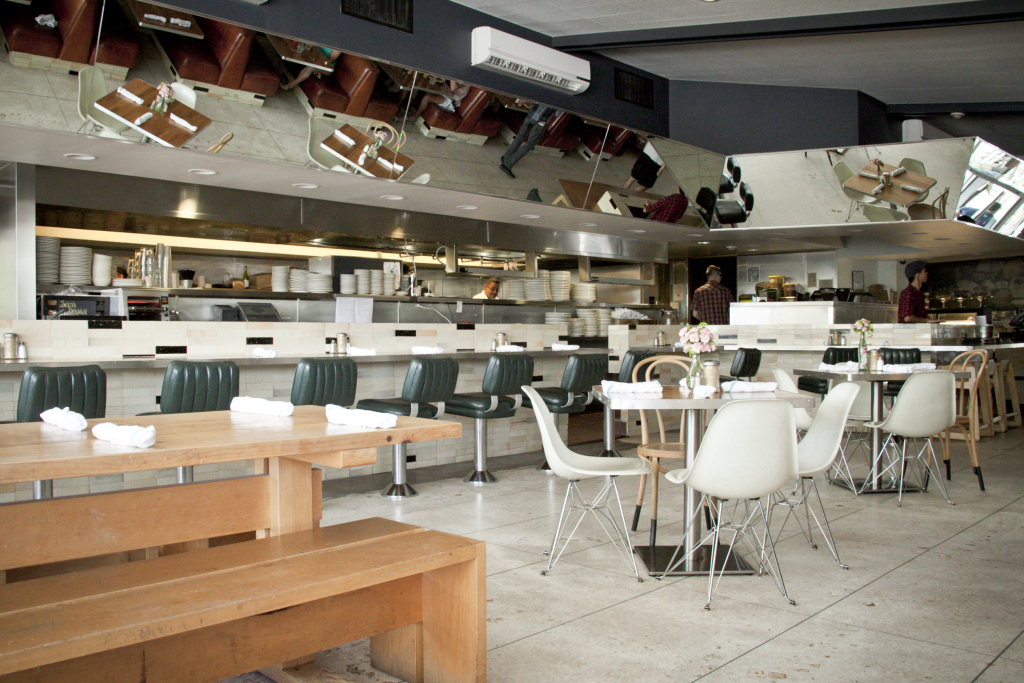 King's Highway | Palm Springs, CA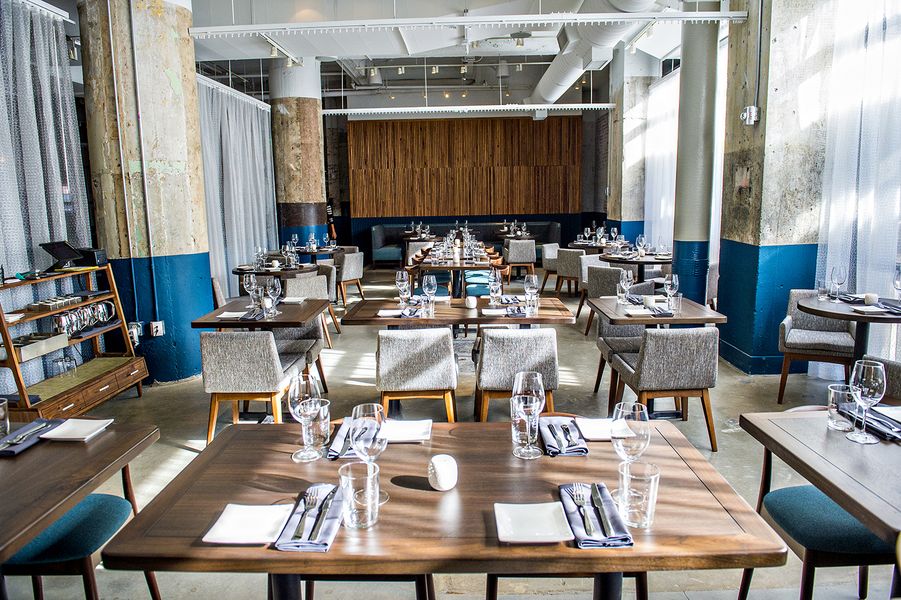 The Mercury | Atlanta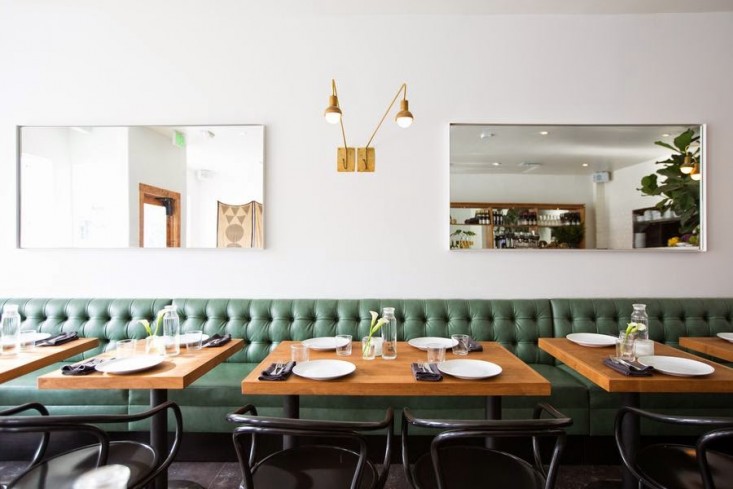 Ostrich Farm | Los Angeles