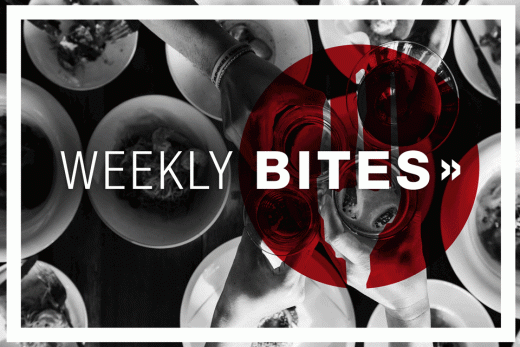 Welcome to Week 48 of 2020. Chef Works® Weekly Bites is where we take a dive into the notable and fun food stories of the week.
We hope you're having an awesome Cyber Week! Be sure to check out some of the deals we're running all week long! (Click the ad to your right to find out more!)
---
APPETIZER
Two weeks ago we led with a story about Donnie Wahlberg rocking the 2020 tip challenge. An anonymous patron in Cleveland has one-upped the actor and taken it a step (by step, yeah – I went there) further.
After ordering just one beer, the man left a $3,000 tip knowing the restaurant was going to voluntarily close because of the COVID pandemic. Owner Brendan Ring of Nighttown retold the story, which was picked up by multiple outlets, including ABC news.
As the man walked out, Ring wrote, he looked down at the tip and realized he left a whopping $3,000.

I ran after him and he said no mistake we will see you when you reopen!
You can read the full story here.
---
MAIN COURSE
Last week we asked if you'd wait 14 hours for a hamburger. Today, we're asking if you'd pay more than $100 for one? Per Delish, Gordon Ramsay's new London Restaurant has a burger that costs $106!
DoorDash – among other food delivery services – has come front and center during the pandemic. As it readies to go public, it's looking for a $30 billion valuation. Here's the report from the Associated Press.
It's pretty clear that 2020 was a big step back for sustainability because of all of the plastic needed for takeout. It was an unfortunate reality for many restaurants trying to stay afloat during wave after wave of shutdowns. Now, as people start to look to a more sustainable 2021 and beyond, beverage packaging is at a crossroads, reports Food Business News.
---
DESSERT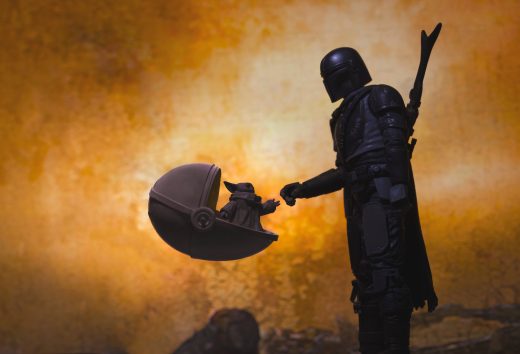 If you've been keeping up with The Mandalorian, then you know in a previous episode The Child (cough, Baby Yoda, cough Grogu) used The Force to snag some Macarons. Let's be honest, we've all thought about using The Force to get desserts at one time or another.
Turns out Williams Sonoma is selling "Nevarro Nummies™" Macarons because – of course they are. You can read more from Pop Sugar here.
---
FOUND THE FORK
How lucky am I to have something that makes saying goodbye so hard
I will be stepping down from my position at Bugsy & Meyer's Steakhouse @flamingovegas effective today. I am humbled to have been a part of the restaurant's opening and to have won my head chef position pic.twitter.com/RsPPBM7ZpK

— chef_ljm (@LamarJMoore) November 30, 2020
If you've spent any time checking out the Chef Works blog, social media channels or our catalog, you know we're fans of Chef Lamar Moore. He recently announced on Twitter that he was stepping down from his job at Bugsy & Meyer's Steakhouse in Las Vegas – a job he won through the Food Network show Vegas Chef Prize Fight.
Chef is looking quite dapper in his Bristol Chef Coat! We're excited to see what's next for Chef Lamar!
---
WEAR OF THE WEEK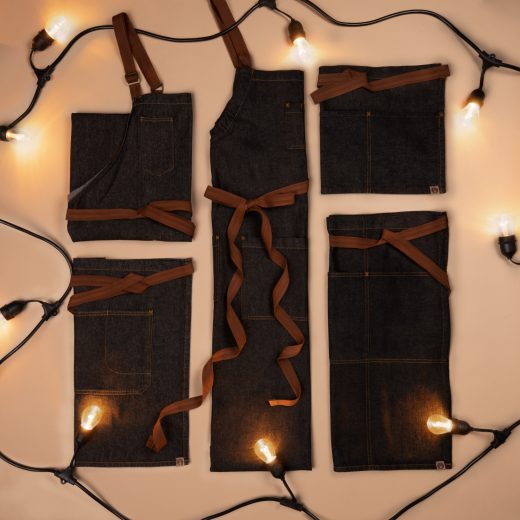 There's only one piece of culinary apparel on Heavy's "55 Best Gifts for Chefs" and it's the Chef Works Memphis Chef's Bib Apron.
We've bragged about the Memphis before. And why wouldn't we? The 100 percent cotton denim is a timeless look. It's durable, comfortable and the Memphis family of aprons is available in five styles – so it's not just the back of the house crew that gets to have all of the fun.
Be sure to check out the entire Memphis family of aprons – and all of the gear from the Chef Works Urban Collection™.
---
Miss last week's Weekly Bites? Get caught up here. (Spoiler alert: There's pie!).