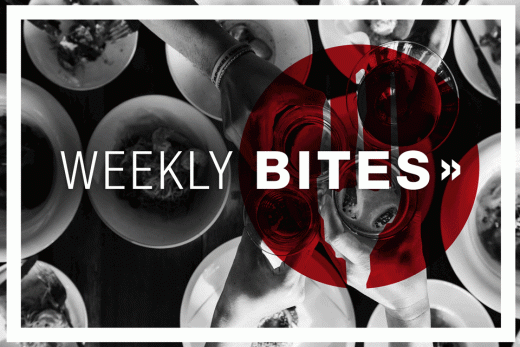 Welcome to Week 45 of 2020. Chef Works® Weekly Bites is where we take a dive into the notable and fun food stories of the week.
---
APPETIZER
The National Restaurant Association has issued a statement regarding the outcome of the 2020 election.
It's no surprise that the culinary and hospitality industries have been heavily impacted by the COVID pandemic and the National Restaurant Association has tried to champion their cause through multiple avenues. Nation's Restaurant News has the story, along with what the outcome could mean for the industry.
The National Restaurant Association applauds the election of President-elect Joe Biden and we look forward to working with his administration and the new Congress in 2021," said Tom Bené, the NRA's president and CEO, in a statement. "The record-setting turnout of this election underscores that now, more than ever, Americans are depending on their elected officials to work together to pass legislation to support the nation's recovery.
You can read the full story here.
---
MAIN COURSE
A tip of the cap to Malcolm Jenkins of the New Orleans Saints, who brought food to poll workers in Philadelphia. Here's the story from USA Today. And to show good karma exists, he also had one of three interceptions Sunday night against Tom Brady. No shade, just sayin'.
It's not officially the holiday shopping season until Oprah Winfrey says it is. Well, she has spoken. Her "Favorite Things" list is on Amazon, along with 22 kitchen essentials, per Pop Sugar.
First it was toilet paper. Then it was sanitizer. Now, it seems, mason jars are the latest item to be in short supply. With so many people getting into canning and pickling, Delish is reporting on the great mason jar shortage of 2020.
---
DESSERT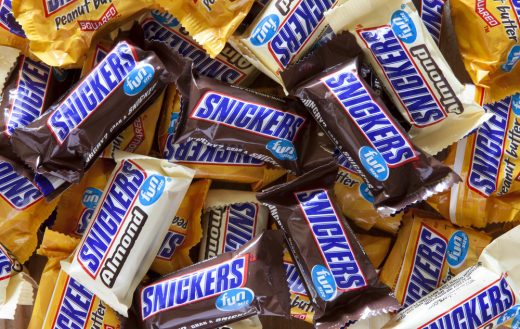 In one of the sweetest stories of 2020 – and even though this is "dessert" we mean that in the figurative sense – dozens of children left Halloween candy for a 3-year-old girl battling Leukemia.
CBS News reports on the family — which tried to let disappointed kids know why there wouldn't be candy at their house by posting a sign that read "Sorry, no candy. Child with cancer. See you next year!"
Instead, kids left candy under the sign for the family. You can read the full Facebook post here. 
---
FOUND THE FORK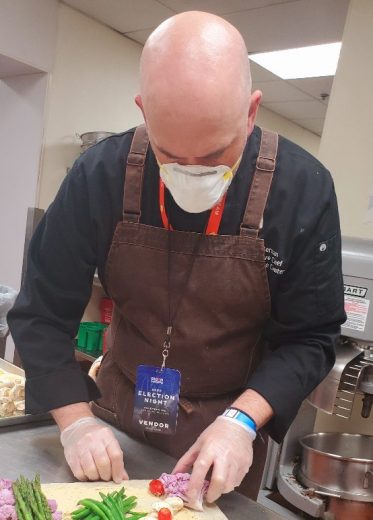 You might remember Chef Jim Berman from a Perspectives we did this summer. He was working in Washington D.C. with World Central Kitchen while his usual gig – serving as executive chef at the Chase Center on the Riverfront in Wilmington, Del., — was put on hiatus during the shutdown.
If the name of that venue sounds familiar to you, however, it's because that was the headquarters of the Joe Biden-Kamala Harris campaign.
For the last week, Chef Berman has been grinding it out, cooking for staff, security, campaign crew, production teams, etc. He was kind enough to share this photo in his Chef Works coat and Denver Chef's Cross-Back Bib Apron.
If you've got a pic to share, make sure you're following us on all of our social channels.
---
WEAR OF THE WEEK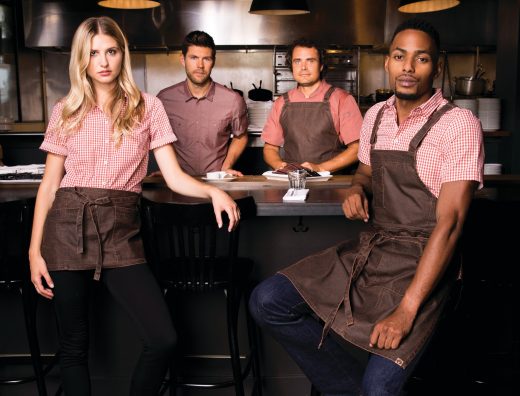 Did you know that Chef Berman's Denver Cross-Back is one of several cross-back bib aprons we offer.
The Denver is available in four different styles – the Chef's Bib and Bib are cross-backs, while the half bistro and waist are favorites among servers, bartenders and other front-of-house staff. The made-to-fade artisan finish gives it a personal feel, and the 100 percent cotton is as comfortable as it is durable.
---
Miss last week's Weekly Bites? Get caught up here. (Spoiler alert, there's a lasagna fanny pack!)