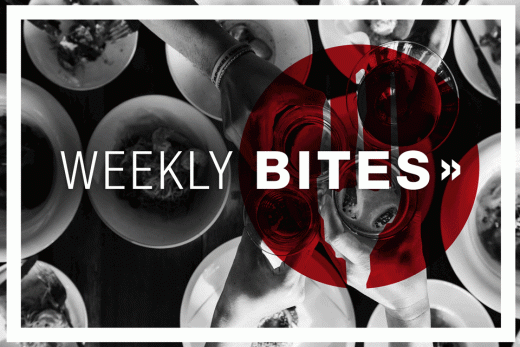 Welcome to Week 49 of 2020. Chef Works® Weekly Bites is where we take a dive into the notable and fun food stories of the week.
---
APPETIZER
Guy Fieri is no stranger to pitching in. His charitable endeavors have been well-documented when it comes to aiding first-responders during several seasons of California wildfires.
But his current undertaking might be his most impactful yet. The Mayor of Flavortown was trending over the weekend after a brief story on Bloomberg by respected food writer Kate Krader reported that he helped the National Restaurant Association raise more than $21 million in seven weeks for restaurant workers. That money, raised through the Restaurant Employee Relief Fund, was given directly through grants.
Writes Krader:
The vast majority of the money he raised came after personal pleas to the likes of Moët Hennessy USA, PepsiCo, and Uber Eats, whose sponsorship has collectively helped roughly 43,000 people receive $500 grants.
You can read the full story here.
---
MAIN COURSE
Weathering the last year has been difficult for many businesses, culinary or otherwise. But in Kyoto, Japan, one family-owned business that sells mochi has been fending off diseases, wars and political upheaval since – wait for it – the year 1000. The New York Times has the story.
Chipotle jammies. That is all. (Story from Delish).
Food delivery services have boomed during the pandemic. But what happens when the pandemic ends? CNN takes a look.
---
DESSERT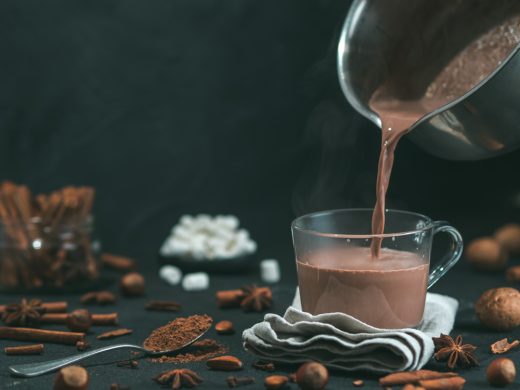 Is there anything worse than a powdery, flat and flavorless hot chocolate? How frustrating is it on a cold night, when you wrap your hands around a warm mug and expect decadence, but are left only with disappointment?
If you're a Costco shopper, you're apparently just a drop away from deliciousness. The mega-chain is selling hot chocolate drops that can simply be dropped into the warm beverage of your choice and, voila, hot chocolate.
---
FOUND THE FORK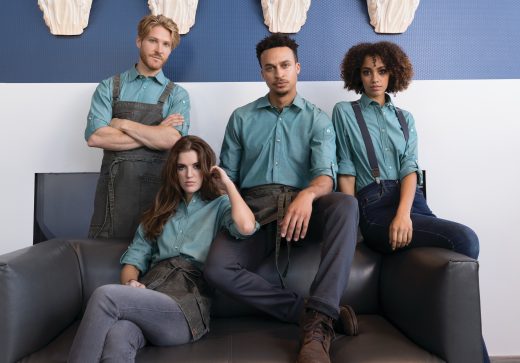 If you haven't noticed yet, we're celebrating the holidays this season with 10 days of sales! Each day, a different item goes on sale for 40 percent off. Today is the third day (which means there are seven more to go). Today's items are the men's and women's Chambray shirts.
Be sure to follow all of our social channels so you don't miss out on any of these amazing discounts!
---
WEAR OF THE WEEK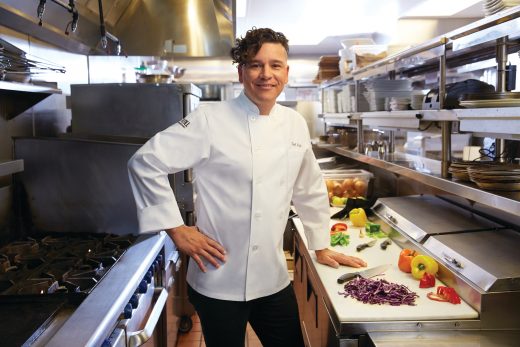 In case you missed the first two days of the sale, we featured the Le Mans Chef Coat and the Corvallis Bib Apron. Both are must-have staples for any restaurant or home cook.
The Le Mans is a popular starter coat, that includes updated features like turn-back cuffs, a left-sleeve thermometer pocket and a left chest patch pocket.
The Corvallis Bib Apron is part of our Urban Collection™. The crosshatch fabric makes it a favorite among chefs and servers because it's so comfortable! It comes in four styles, and the grommet detailing gives it on-trend appeal.
---
Miss last week's Weekly Bites? Get caught up here. (Spoiler alert: There's Baby Yoda!).