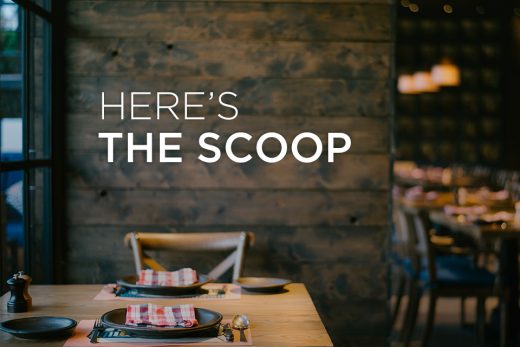 Chef Works is committed to supporting our community by providing important and relevant news through our media channels. Here are some links and resources we thought you'd find important.
---
HAPPENING NOW
It's so easy to get sucked into the negative with all that is happening in the world. But, to quote Delores Abernathy, (yes, this is a Westworld reference): I choose to see the beauty.
The Associated Press presented a photo slideshow this week entitled "Finding joy amid pandemic's anxiety and heartache." Sometimes pictures can tell stories more than words ever could.
There are a wide-range of amazing photos – including chefs donating food to healthcare workers.
Is a laugh or smile any less heartwarming if it's hidden from view? Are eye crinkles the new prompts of a smile covered by a mask? Associated Press photographers tasked with reporting on the crisis have looked for bliss, as well.
You can see the full photo essay here.
The National Restaurant Association has issued a set of guidelines for restaurants readying to re-open. (When is going to vary from state to state. More on that below). There are some great tips about food safety, employee hygiene and social distancing.
From Nation's Restaurant News: A new program from California Gov. Gavin Newsom will hopefully get restaurants back on track by delivering food to seniors.
---
STAY PROPERLY INFORMED AND SAFE
It's become clear over the last couple of weeks that when it comes to re-opening, states are in charge. Different states are taking different tacks. The Washington Post has a thorough report here.
There is so much information to process during that time that making head's and tails (or tales?) of it all can be frustrating. How do you know your news is legit? Smithsonian Mag has some best practices.
---
CHEERS!
In quarantine, people have time – and apparently they also have hops to spare. The Associated Press reports a massive surge in homebrewing.
We just missed last Wednesday's deadline for this story – but still wanted to share it. It's an "adult ice cream truck" in Houston that is delivering frozen cocktails. Per Diply.
---
SOUND BITES
For the last few months, the media team at Chef Works has been recording interviews with chefs. Most of these happened prior to the COVID-19 pandemic and the quarantine orders. But we figured you'd enjoy them so we're releasing them weekly.
Here's Chef Amber Lancaster talking career advice and culinary school nightmares:
Part 1
Part 2
---
We're using all of our media channels to communicate important and reliable information to our community. Make sure to follow all of our socials.
---
DON'T FORGET TO SMILE
For all of our somm friends.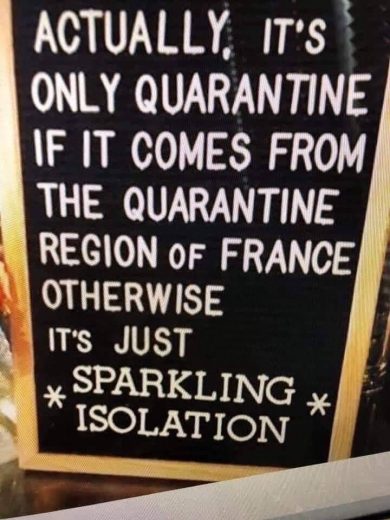 ---
Stay caught up with the Chef Works blog: